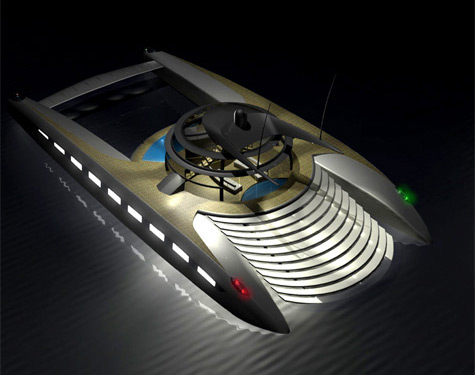 Experienced Italian architect and industrial designer Filippo Taiani presents a project of the 30m cruising catamaran My Way. The My Way concept is the result of the researches, the aim of which was to understand the needs of those who enjoy owning something unique.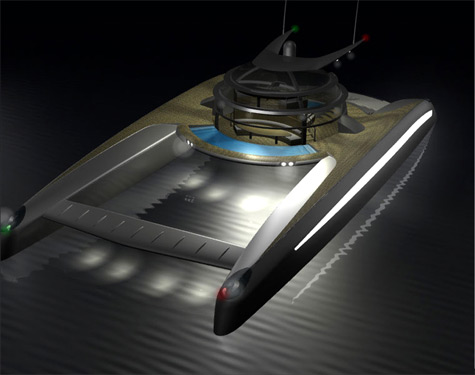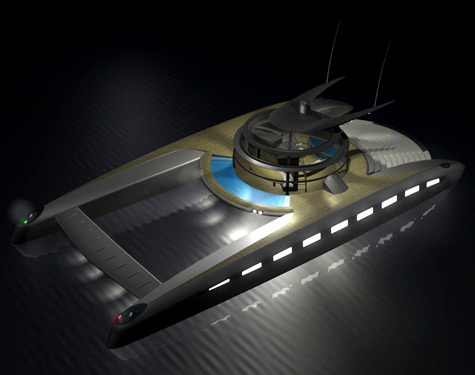 The My Way catamaran is characterized by the large outdoor area and the unusual interior layout. The two hulls are connected with a front beam, which includes equipments and a large platform intended for living area. Two engines are placed in special separate lockers in order to reduce the noise.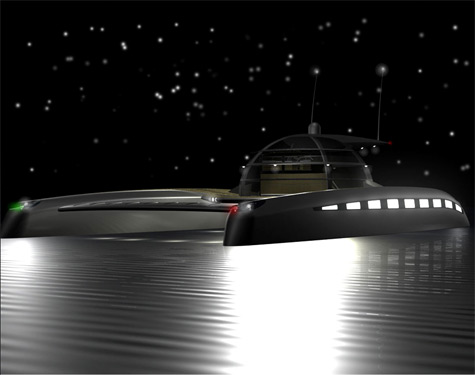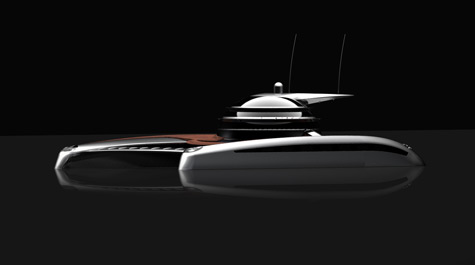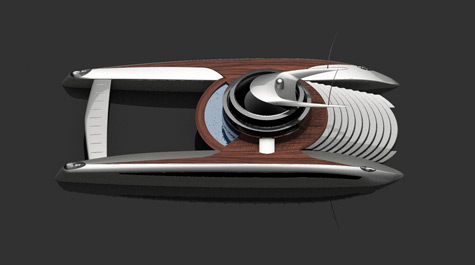 The open area with a transparent dome (with a diameter of 8 meters) is divided in two parts: first one includes a sofa, dinning table and Jacuzzi, which is separated from the dinning area with a transparent wall, two hulls and a net between them; the second area is located aft and includes indoor pool, two large sofas and a plasma panel opposite them. There is a direct access from the second area to the wheelhouse.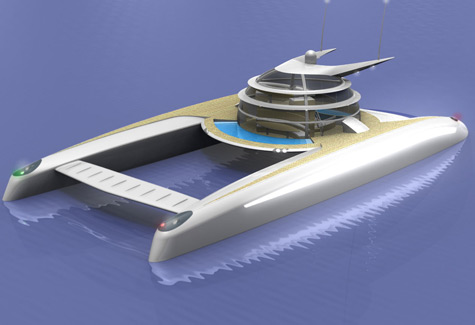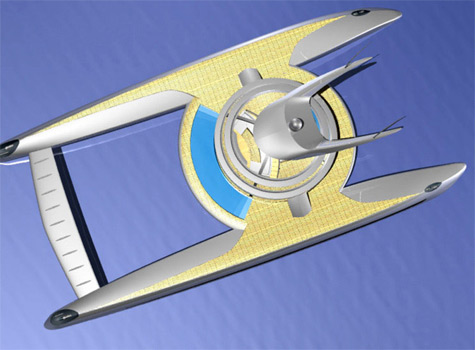 The My Way catamaran is the choice of those who pay great attention to unique design and high technologies.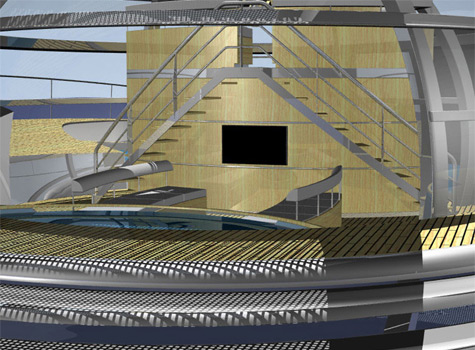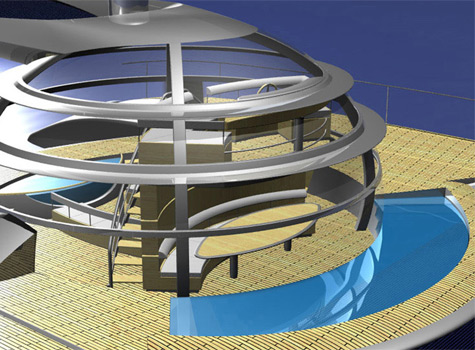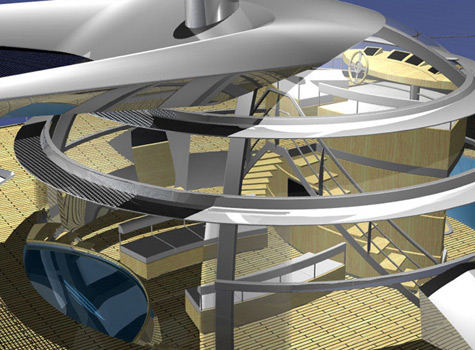 * * *
Related links:
Filippo Taiani