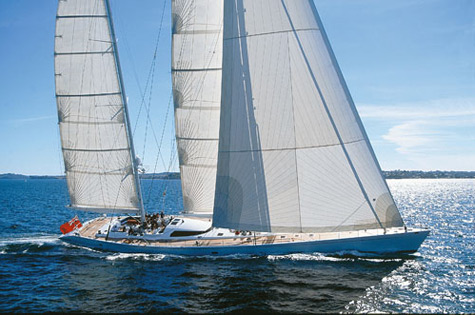 The Mari-Cha III was released from dry dock in May of this year from the Boat facility Derecktor, located in Bridgeport, Connecticut, after under going and extensive five month refit and make over. Though it arrived on short notice, the people at Derecktor went to work right away. The reasons the Mari-Cha III's owners did thing was to take advantage of this country's favorable exchange rates.
There are many things that make the ketch Mari-Cha III unique. Launched in 1997, this 147 foot superyacht has seen and won it's fair share of competitions. The exterior was designed by famed yacht designer Philippe Briand. The interior by John Munford, which can be removed to save weight when it is racing. Just one year after her maiden voyage, she broke one of sailings greatest records, going from New York City to the Lizard in exactly 8 days, 23 hours, 59 minutes and 41 seconds. This blew the existing record literally out of the water. In December of 1999, these also made record time from Sidney to Hobart, when she covered finished the course in just one day, eighteen hours, and a scant 27 minutes, a record that stands to this day.


So it's no wonder why they brought her to the Derecktor yards. This company is one of the greatest shipyards in the United States, with terminals in New York, Florida, and Connecticut, they are known all over the world and have produced more that 250 luxury yachts and commercial vessels. They started out in 1947, and cover on of the most popular routes on the Eastern Coastline. Not only do they offer new construction, but are also specialists in refitting and repairing all manner of yachts, world cup sailing ships, and high speed ferries, just to name a few.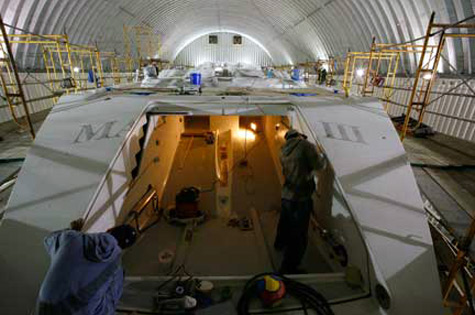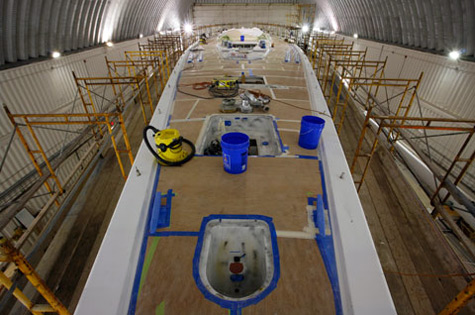 Here are just a few of the things this company did to upgrade and get the Mari-Cha III in top working condition. For one, they stripped down the whole interior, so they could get at all the wiring, hydraulics, ducts and piping. They did a complete inspection of all hydraulics systems, upgrading where needed, and did a complete repiping of everything on the boat. This upgraded the air conditioners, put in new generators, and did an upgrade for all the electronics systems.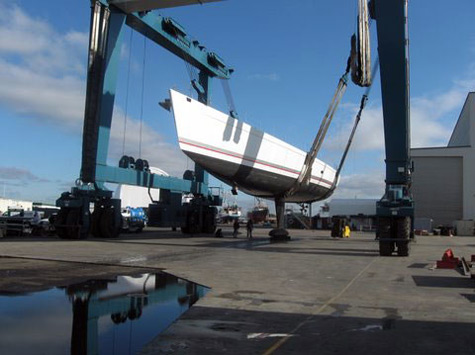 The bottom, the superstructure, all the topside areas, and even the rigs and paint shed was repainted. The masts themselves were also overhauled, and a new rigging was installed. The Head stays were given a complete make over, and upgraded to the latest Future Fiber PBO, with furling foils changed to carbon composite. Another well know group from Connecticut, Clear Group International was called in to cover the interior handling of the Mari-Cha 3. They redesigned to luxurious bathrooms, and returned the suites to their original gleaming white surfaces, upgrading all of the covers and marble finishes without removing any of the existing joinery.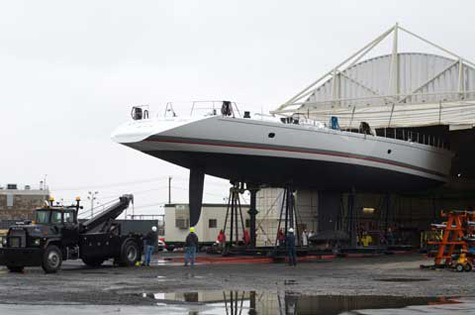 There are a few websites to choose from if you are interested in taking a look at what all has been done to this magnificent sailing ship. One look at the pictures of the interior will make you wonder if you were looking at the inside of a luxurious home, not a yacht, if not for the port holes instead of regular windows.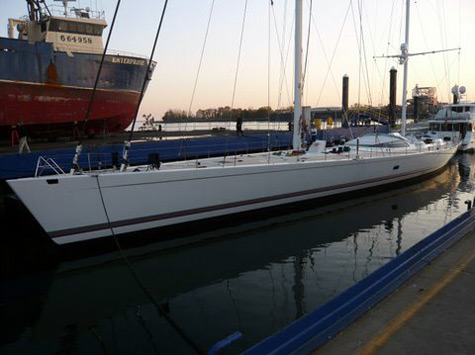 * * *
Related links:
Derecktor Shipyards
Photo: derecktor.com