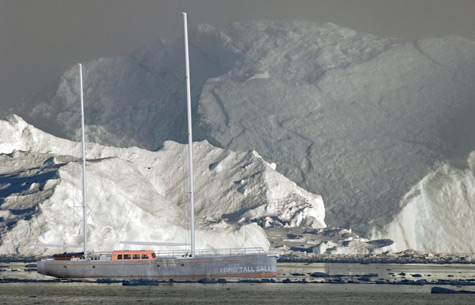 No, the Long Tall Sally isn't a drink you would order in a bar, or a woman named Sally who has long legs. The Long Tall Sally is a first sailing expedition vessel of the Sally Lightfoot fleet. A Superyacht will be promoted by De Valk (a Superyacht that is a project signed and started by De Valk), an official brokerage house representing a cooperative of owner who are not only designing and building one, but a bunch of these 33m luxury superyachts, make out of aluminum. This one of a kind and unique project will start later on this year, and once the prototype is completed, it will sail on a pre-set route, to a number of exotic destinations.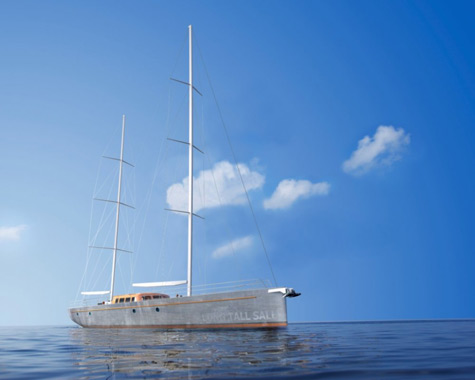 The Long Tall Sally is designed by the prestigious Gerard Dykstra, and based on the performance series of the Bestavaer. The hull will be built by the internationally known Dutch hull builder Bloemsma Aluminumbouw, best known for their work on the next generation of J Class yachts. The interior designs will be finished by Rhoades Young, a London company, and the exterior will be finished at the Claasen Jachtbouw ship yard, also known for their J Class yachts.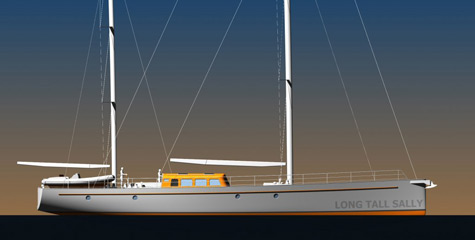 When completed the Long Tall Sally class of luxury yachts will take you places you never thought possible. Destinations for the predetermined route already go to Antarctica, Kamtsjatkay, Alaska and Canada, where she will be staying for a minimum of one month at each spot. With their sturdy no nonsense looks, they will be able to easily go to some of these remote locations, with all the comforts afforded by lesser vessels. Their flexible interiors will accommodate a wide variety of different passengers, as well as crew, whether you ship will be for charter excursions, or taking the family out on long Ocean journeys. With an sail plan that is much larger that other yachts, as well as a hundred plus waterline, these yachts will more than obtain 10+ knots cruising speeds, and will even challenge other yachts for top speeds.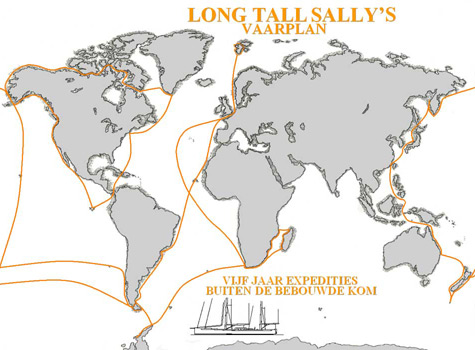 There are many advantages to owning a Long Tall Sally. You have a reinforced hull, which is designed to withstand the impacts of small ice bergs. Unlike many other sea going vessels, this yacht also features a retractable keel, reducing it's drought to a mere 6 feet. This will let you explore shallow bays, rivers and even deltas without leaving the comforts of the ship. Speaking of comforts, over 12 passengers will enjoy panoramic views from the warmth of the deck saloon. The aft section will be just for owners, with many different floor plans available. There will also be four large double cabins for guests, of which two will be able to accommodate four people at a time, all of which will have their own facilities. From there you will find the galley, on the port side. On the starboard side will be the bar and library, including a real working fire place. As you venture further towards the bow, you will find the crew quarters, and well as the offices and communication's center.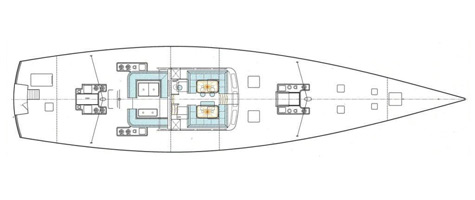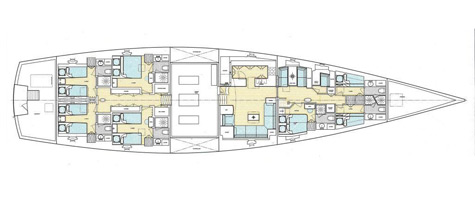 You can find an abundance of information on the whole line of Long Tall Sally sailing yachts, as well as an abundance of information on other luxury private cruising yachts online. At a basic price tag of just under 2 million Euros, it is sure to fit withing your budget.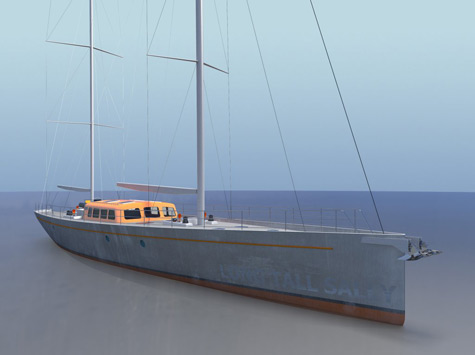 Specification of the Long Tall Sally:
Length over all: 110 ft
Length waterline: 100 ft
Beam: 24 ft
Diepgang min/max: 2,1/6,5 m
Hull: Aluminium
Displacement: 115 t
Waterballast: 7 t
Masts: 2x aluminium
Sailarea: 500 sq. m
Sailhandling: Hydraulic
Rudders: Twin
Helmstation: One
Main engine: Volvo D9MH 350 PK/250 Kw
Bowthruster: Elektric
Generators: Kohler: 25 + 13 Kw
Diesel: 2x 4.000 liters
Cruising speed: 10 knots
Passengers: 8 – 12 people
Crew: 4 – 6 people
* * *
Related links:
Long Tall Sally
Sally Lightfoot B.V.
De Valk Yachtbrokers
Bloemsma Aluminumbouw
Dykstra & Partners Naval Architects
Rhoades Young
Claasen Jachtbouw
Photo: sallylightfoot.nl