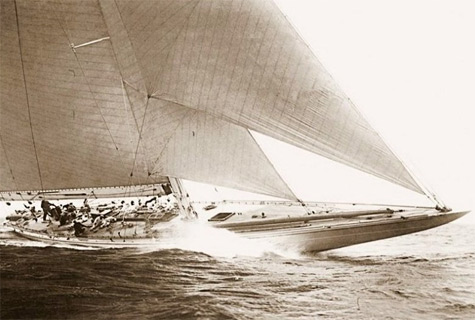 In 2007 Dykstra & Partners Naval Architects were requested to re-design renowned superyacht Rainbow. The original yacht was designed by William Starling Burgess and built in 1934. She was commissioned by Harold Vanderbilt at the Nathanael Herreshoff yard in Bristol (New England).
The construction of original Rainbow took only 100 days. She had a 45 meters mast, constructed from aluminium plates. Below the waterline the plating was bronze on a steel frame.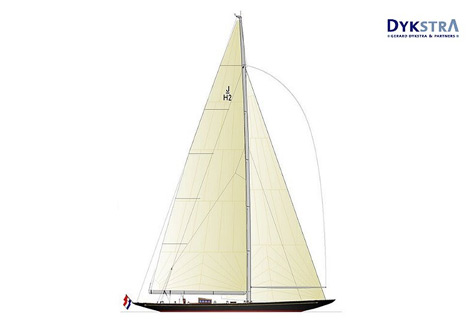 The new 40 meter J-Class Rainbow will be built in aluminum and designed according to the JCA (J Class Association) maximum performance rules. The new vessel will feature unique diesel-electronic propulsion system. There will be no main engine but two generators which can deliver 350Kw on the propeller.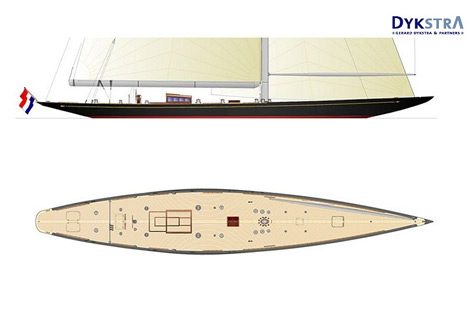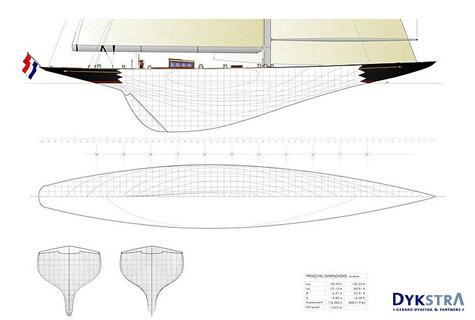 The yacht will provide accommodation for eight to ten guests. The racing crew will be 25 to 28. Quite a number of them are needed to handle the giant spinnaker (950 sq. m). The interior layout of the yacht was created by her owner and Dykstra & Partners.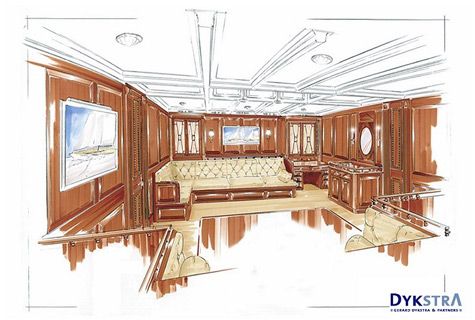 Rainbow JH2 is expected to be launched in 2011.
Specification of the Rainbow JH2:
Loa: 40 M
Draft: 4.80 M
Lod: 40 M
Airdraft: 53.66 M
Lwl: 27.10 M
Displacement: Approx. 175 Tons
Beam: 6.37 M
Rigtype: Sloop
Upwind: 950 M2
Running: 1500 M2
Hull: Aluminium
Superstructure: Mahogany
Spars: Carbon
* * *
Related links:
Dykstra & Partners Naval Architects
Rainbow JH2
Photo: gdnp.nl, rainbow-jh2.com