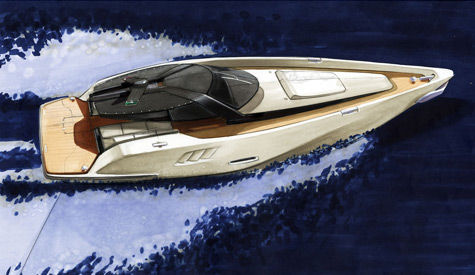 Mercedes-Benz has always been synonymous with style and luxury, and their vehicles are no exception. From leather interiors, superior endurance and handling, owning one of their vehicles lets people know you are at the top of your game. This Germany based company has always been at the top when it comes to vehicles, but now they can also be accredited with some of the top of the line aircraft, as well as luxury yachts. Yes, they have decided to extend their luxury beyond land, to the seas as well as the skies. Now the skies truly are the limited when it come to Mercedes-Benz.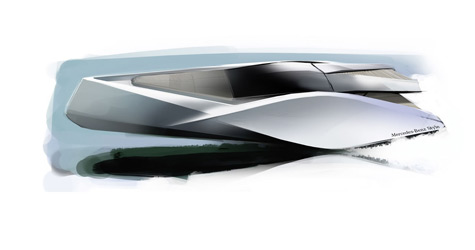 The newly announced "Mercedes-Benz Style" division will not only encompass a variety of transportation products, but also include industrial, lifestyle, and furniture designs. They have already received a number of positive responses from manufacturers from many different sectors, and are currently working on the exclusive interior of a new helicopter, as well as the exterior design of luxury yachts.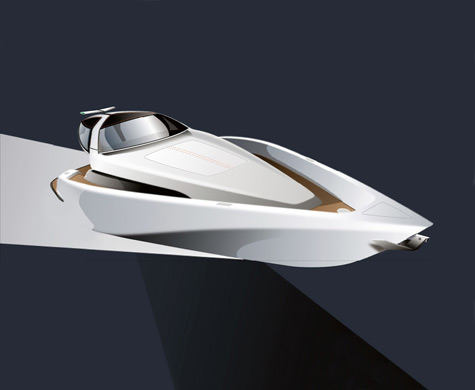 Since this sport yacht is the first one of the Mercedes-Benz design, it is still in it's preliminary stages. Where it will be constructed, what materials will be used, and the exact floor plans are still to be determined. It may be a little strange to think of a yacht being built by this company, with the trademark three pointed star, but really the meaning of this symbol encompasses sea, land and air. They will be greatly involved with not only the exterior of these yachts, but there textile and fashion designers, typographers, and product designers will be working together to design all aspects, including the interior layouts.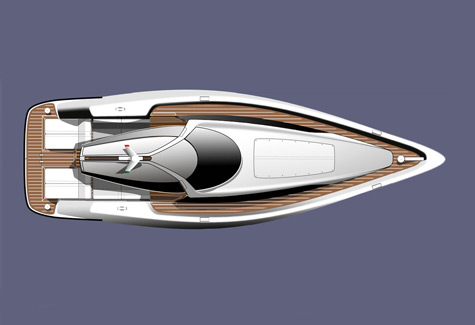 Right now, German automaker Daimler has already released images and design details of the Mercedes Eurocopter EC145, which is built by EADS and has the interior styling of Mercedes-Benz. Designed on Como Italy, the EC145 is an eight passenger, twin engine mid-sized helicopter which will be unveiled at the European Business Aviation Exhibition and Convention in Geneva Switzerland.
The interior will feature things like leather seating, flat panel video screens, and a modular design that will give better seating and cargo areas. It will also feature wood ceilings, and floors, as well as Mercedes-Benz E and S class vehicle ambient lighting systems. While the EC145 has been very popular, with the combination of expertise from both companies, as well as the Mercedes-Benz name and logo, they expect to sell even more of this model.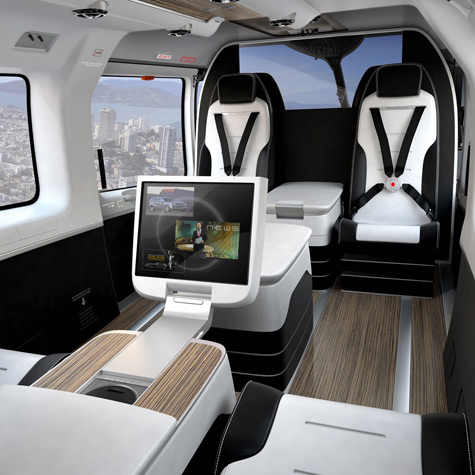 From the looks of things, Mercedes-Benz will soon be able to expand to all sorts of venues. Just one look at the pictures of this helicopter makes you want to see more. There are many different websites about this company, its newly formed design team, as well as an abundance of pictures of the EC145, and a few of the design concepts for the sport yacht online. Not only do they have their headquarters in Sindelfingen Germany, at the Mercedes-Benz Technology Center, there are also Advance Design Studios in the USA, China, Italy and Japan, with over 400 members spanning 20 different countries.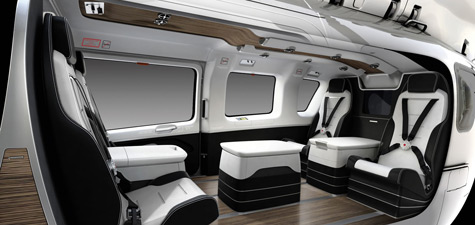 * * *
Related links:
Mercedes-Benz
Photo: emercedesbenz.com