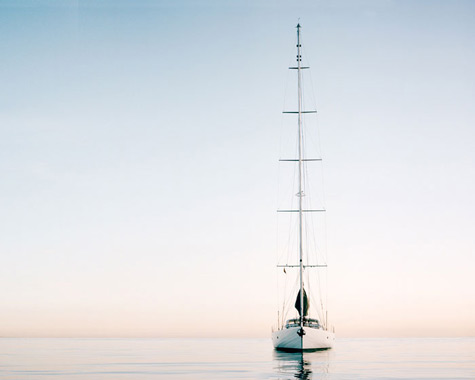 Created by Stockholm's renowned architects Claesson Koivisto Rune, this one hundred foot sailing yacht is a sight to behold with her clean lines and sheer minimalistic design. Smooth, sleek, edgy and dynamic are just a few of the words used to describe the sailing yacht whose interior is equally as beautiful as her exterior.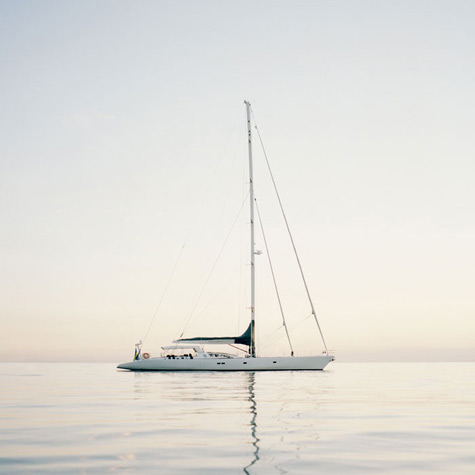 A combination of extreme attention to detail with luxurious touches puts this one hundred foot sailing yacht by Claesson Koivisto Rune truly in a class all by itself. The minimalist design extends from the outside of the boat to the inside that proudly sports one single, solitary mast.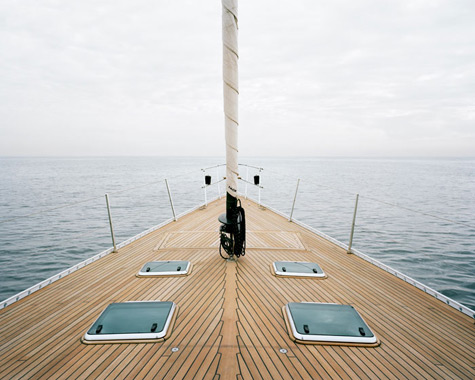 Devoid of excessive fixtures or materials, the yacht is able to sail through the water with great ease thanks to her great simplicity and dynamic linear lines.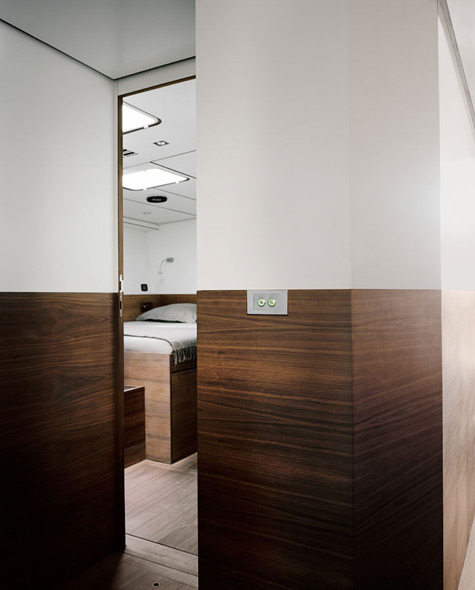 The interior of the sailing yacht features bleached walnut wood below the exterior waterline while above that line; everything is stark white including the kitchen and its fixtures. Even the yacht's light fixtures are designed to have a sleek, minimal appearance without taking away from any of the interior's design features.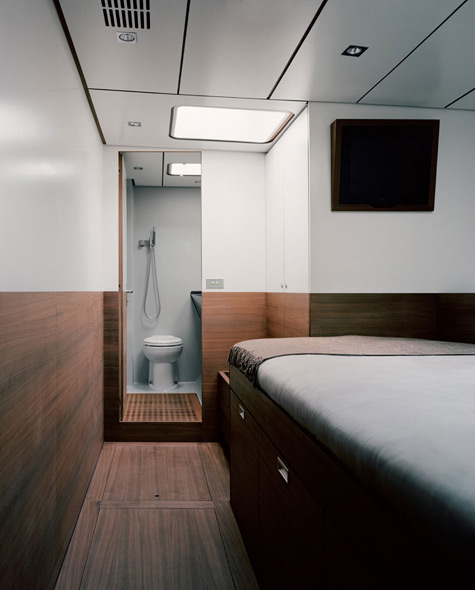 One of the sailing yacht's highlights is its side elevated staircase, which is truly a piece of art all in itself. Although the interior design is reminiscent of the minimalistic look of the 1970s, the yacht boasts the ultimate in the latest technology along with quality yacht building.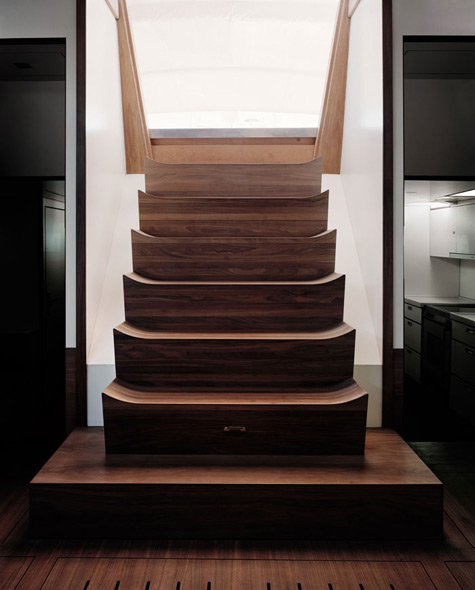 Claesson Koivisto Rune 100 Foot Sailing Yacht Specifications at a Glance:
Length Overall: 100 ft/30.5 m
Type: Single mast sailing yacht
Client: Private
Year: 2009
Architect: Claesson Koivisto Rune Arkitektkontor AB
Design Team: Marten Claesson, Eero Koivisto, Ola Rune, Palle Nilstein
* * *
Related links:
Claesson Koivisto Rune Arkitektkontor AB
Photo: ckr.se