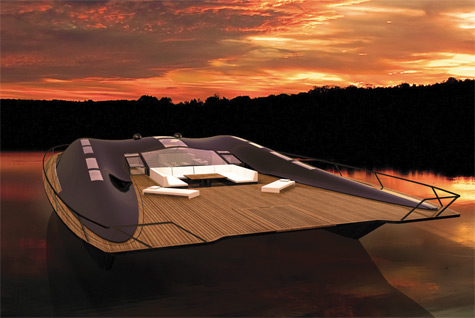 Young Finnish designer Janne Leppänen created a futuristic yacht concept which combines a floating house and a boat with all possible luxuries. The concept's name, ARKKI, underlines its ecological and habitable nature.
The entire surface of the boat is equipped with multilayer solar panels that can produce the required energy from the sun to electrify the whole boat.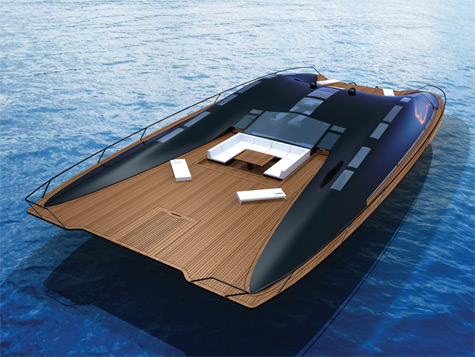 The hull of the boat is reinforced with plastic fibers, making it stable and rigid enough to be used even in winter season. The other structure of the boat is made of the natural fiber composite.
With this type of habitable boat user can move freely around floating residential areas and harbors.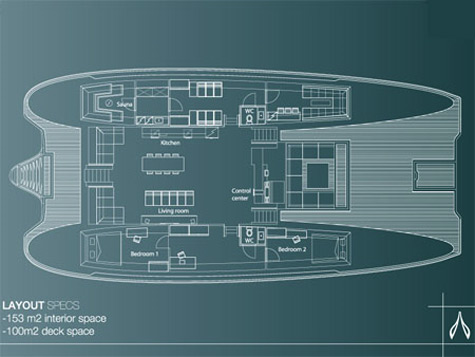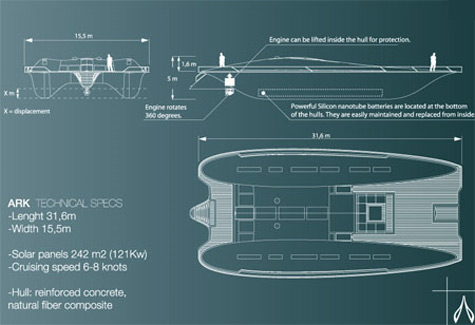 * * *
Related links:
Janne Leppänen
Photo: janneleppanen.daportfolio.com