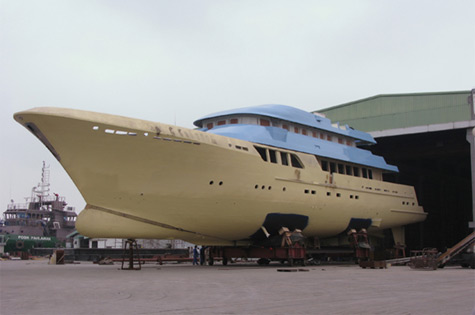 The second of the Marco Polo series of yachts by MCC built at the Cheoy Lee Shipards in Hong Kong, China has recently received a brand new name, Mazu, or in ancient Chinese, "mother ancestor." Previously known as the Marco Polo II, Mazu holds the distinction of being the five thousandth hull constructed at the Chinese shipyard.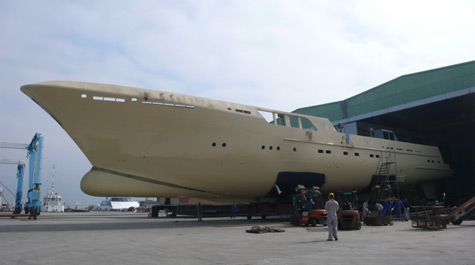 Slated for an October 2010 launch, Mazu, also spelled Matsu in Chinese, should be making her grand debut earlier than expected and will be ready for charter in the Louis Vuitton America's Cup World Series in January of 2011 in Hong Kong, which marks the first time the race will be held in China.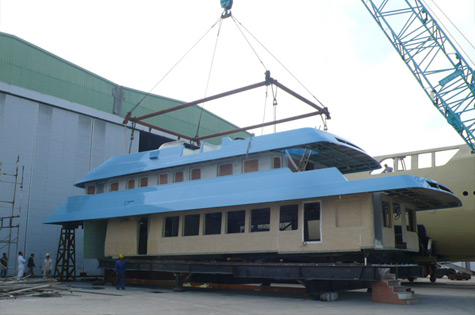 The 46 meter Mazu's superstructure and machinery have already been constructed and put into place while the interior fittings are being added to the yacht. Kasia Milweska is responsible for the naval architecture while credit for the interior design goes to Ron Holland.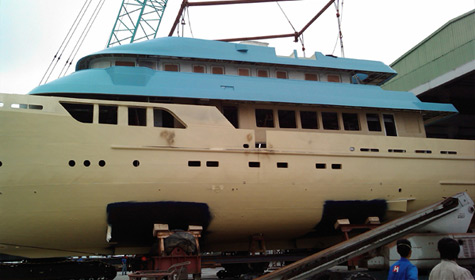 The Mazu features a magnificent hull that will be painted in a deep burgundy red color, twin rudders and a purposeful appearance about her. Sturdily built to withstand moving through the open waters, Mazu boasts a range of 6,600 nautical miles traveling at 10 knots.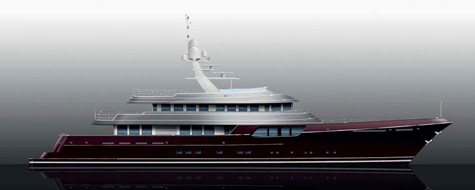 Also, because of her specially designed hull, Mazu will be able to cruise the ocean giving off 35% less emissions than other yachts of the same size made today making her a beautiful as well as environmentally friendly vessel.




Mazu Specifications at a Glance:
LOA: 46m/150.92ft
Beam: 9.20m/30.2ft
Draft: 2.90m/9.6ft
Hull material: GRP
Superstructure: GRP
Engines: 1 x CAT 3512B, 1911Hp at 1600RPM
Range: 6,600 nm at 10 knots
* * *
Related links:
MCC Maritime Concept and Construction
Ron Holland
Photo: mcc-marcopolo.com