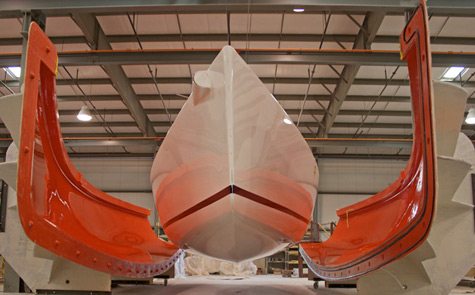 Those who love new and exciting sailboats should be very enthusiastic about the J/111 Speedster, a boat which will be ready to set sail by June. Sailboat and speedster enthusiasts have created a lot of buzz and excitement as they've waited for this boat's debut – and with very good reason. With a reputation for the best performance in its class, this sport boat is also extremely easy to handle. Not only that, but it has a 6 foot headroom that allows for overnight sailing cruises. From racing to pleasure sailing, this is one versatile speedster!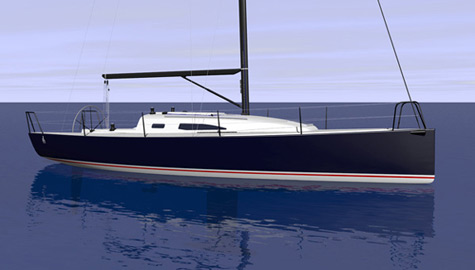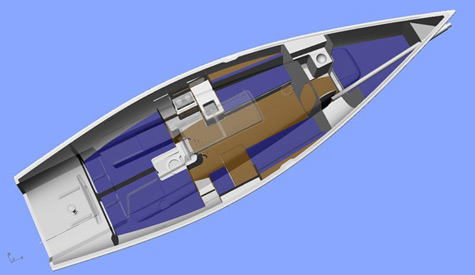 Ready to be surprised? Sit back in awe and feel how quickly this boat can accelerate, thanks to superb carbon nano-tube technology, a first for the sailboat business. The hull features superior hull molding design that allows for incredible speeds with very little wind power required. How many sailboats are able to satisfy so many needs, from sailing to racing to cruising (with sleeping accommodations)? When sailing downwind, it can easily hit double digit speeds and the design makes this a vessel that anyone would be proud to own, extremely sleek and a real beauty.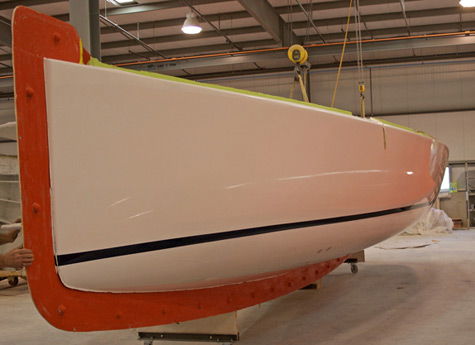 It's the rare sailboat that can race along the sea but also be comfortable enough for overnight sailing. It is able to seat up to six people for meals, perhaps served from the L-shaped galley. The cockpit can comfortably seat up to six people in comfort, especially with the backrests that are included with this boat. The generous 60 inch wheel allows drivers to sit on any side (high or low) and still have a clear view of the ocean. If weather protection is desired, an optional dodger can be purchased.


Those familiar with J-boats know of their solid reputation in the market. The J/111 can run a good half minute per mile faster than the J/105 and can hit upwards of 7 knots when heading windward. Those wanting to compare this to previous J-boat models can get their chance by checking them out in San Francisco, San Diego, Miami, Houston and many other cities in the United States. Worldwide, they'll be landing in Germany, Sweden, France and other locations.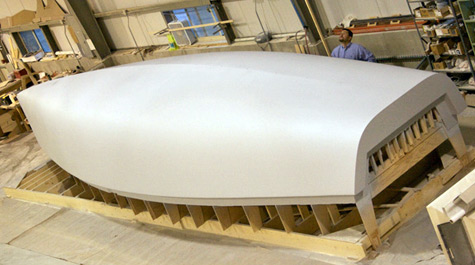 It only takes a crew of two to manage much of the main functions, which includes handling the setting, jibing and dropping of the spinnaker. Compare this to a crew of at least five to six people to handle an ordinary spinnaker and it is obvious that the J/111 can be handled by only a few people, making it very easy to take along friends. Two aft quarter berths come with this boat, as well as a removable V-berth. Additional fold-up sea berths are optional.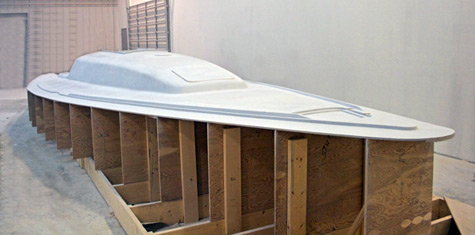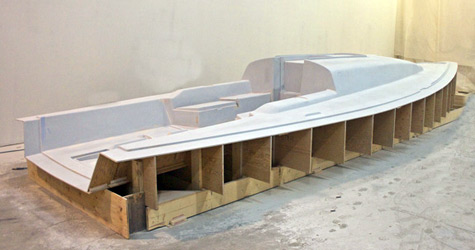 When it comes to design, the J/111 has been said to look completely different from other J-boats. There has been a real desire to get back to basics with a boat that sails extremely well. This makes the J/111 an incredible value for the money. People have been clamoring for a sailboat which is not only quick but also easy to handle and without having to have more than two people to handle crew duties. Compared to the J/109, it leans slightly more towards racing than cruising but does have weekend capability for cruises.
Specification of the J/111:
LOA: 11.0 m/36.5 ft
LWL: 9.97 m/32.7 ft
Beam: 3.29 m/10.80 ft
Draft: 2.19 m/7.20 ft
Displacement: 4,037 kg
100% Sail Area: 61.6 sq. m
Upwind Sail Area: 69.8 sq. m
Downwind Sail Area: 167.0 sq. m
Max Asymmetric Spinnaker: 130.0 sq. m
Engine: 20 hp
* * *
Related links:
J/Boats
Photo: jboats.com