At an impressive 62 meters in length (203 feet), the Athos, a sailing yacht by Holland Jachtbouw one of the leaders in the yacht building industry, will be the largest privately owned two-masted schooner in the entire world. Located near Amsterdam, Holland Jachtbouw is known for their stunning yachts and the Athos is one such piece of superior workmanship.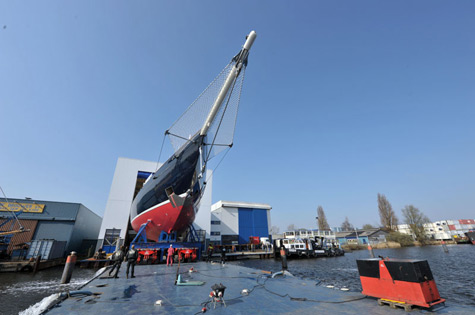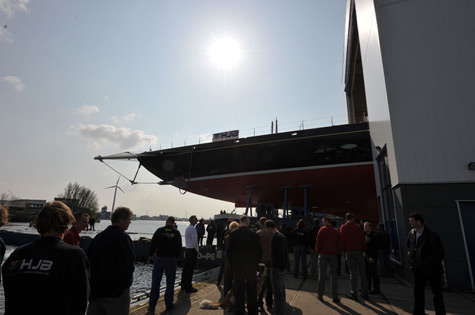 The process of transporting Athos to the water via a Dutch port from the shipyard was a rather dramatic one as she is too heavy for cranes to lift at 400 tons. Before being outfitted with her giant rigs, the Athos took a two day journey by land after the wheels of a giant trailer carefully guided it onto a pontoon, then with the aid of a 2,000 ton lift, the Athos was gently lowered into the waters in the port of Harlingen.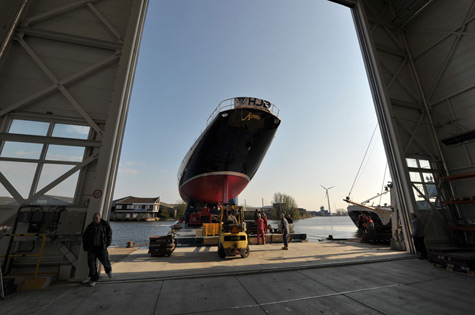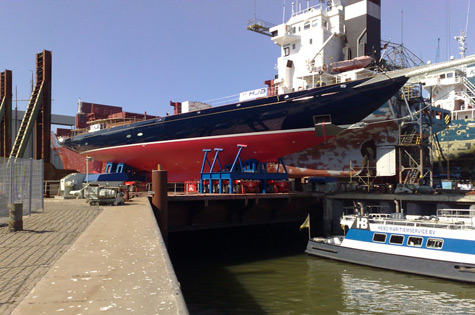 After her initial trip, the Athos was towed back to the shipyard on her own keel to add her phenomenal rigging before the long awaited sea trials soon begin.
The interior design as well as the naval architecture of Athos was a collaborative effort between Holland Jachtbouw and Hoek Design and marks the twenty fifth project in which the two companies have worked together with one another. The V-shaped hull and sophisticated lines of the Athos certainly make it a sight to behold.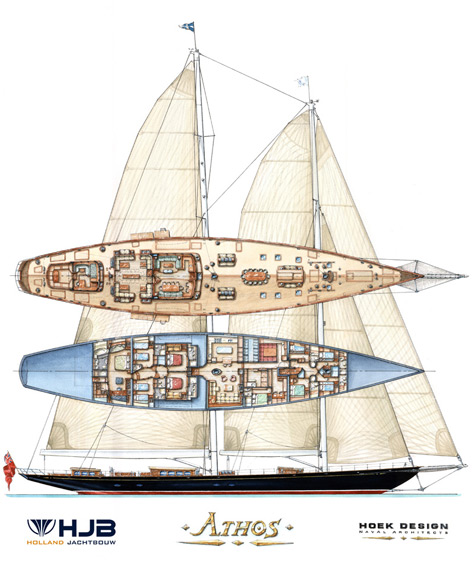 With an ample interior, private owner's suite aft and four guest cabins, the Athos is able to accommodate up to 10 guests at a time. The largest suite features a spacious walk-in closet and its own roomy head situated between the owner's deckhouse and the bedroom. Beyond the owner's suite are the ample sized guest cabins that are equally as comfortable as their larger counterpart.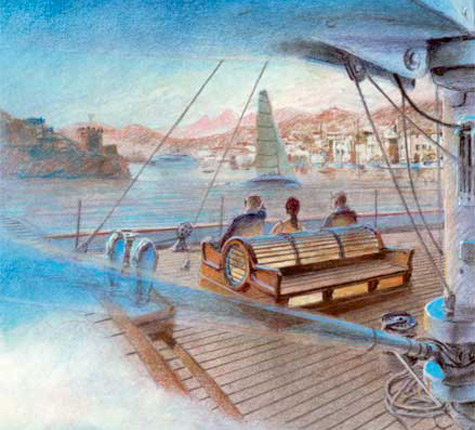 Athos also includes a dining area, lounge, stewardess area, lower saloon, and galley that can either stay closed or be opened. The yacht also features a crew galley, five cabins for crew members, and a separate engineer's area for the captain including an integrated control room.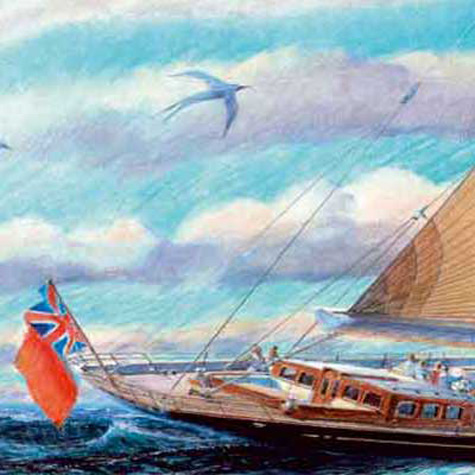 Athos will be powered by twin engines that drive controllable pitch propellers along with two shaft generators and two diesels to provide additional power.
Athos Specifications at a Glance:
LOA: 62 m/203 ft
LWL: 40.20 m/132 ft
Beam: 10.88 m/36 ft
Draft: 3.52 m/11 ft
Displacement: +/- 370 tons
Accommodations: Up to 10 guests in 1 owner's cabin and 4 guest cabins, 5 crew cabins
* * *
Related links:
Holland Jachtbouw
Hoek Design
Photo: hollandjachtbouw.nl