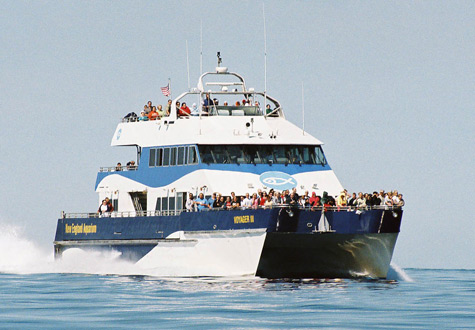 SeaKits, the developer and provider of the award-winning Marine Maintenance System, has signed an agreement with Boston's Best Cruises to provide the company's two workboat fleets with their turnkey MMS Fleet Solutions.
Boston's Best Cruises operates and maintains passenger vessels for the Massachusetts Bay Transportation Authority (MBTA) and the reliability and proper maintenance of the vessels is paramount to customer service and business operations. The Boston's Best Cruises fleet includes two Boston Harbor Island high speed catamaran ferries that run between Quincy and Boston; two T Harbor Express vessels that are year round commuter boats; the Salem Ferry that has a seasonal schedule; and the New England Aquarium Whale Watch boat.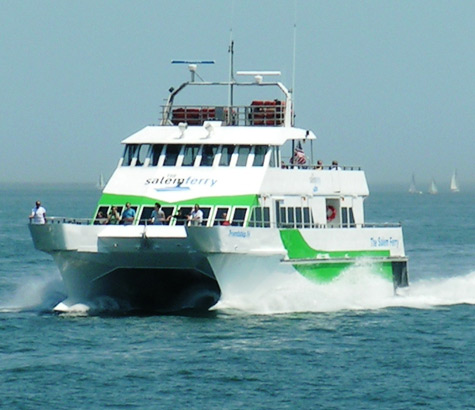 The second fleet is with a sister company, Ft. Lauderdale Water Taxis, which has seven water taxis in the fleet and also includes the Boston's Best Cruises seasonal vessels during the winter months. Both Boston's Best Cruises and Ft. Lauderdale Water Taxis are owned by Water Transportation Alternatives, Inc.
"During the initial demonstration of the system we saw that it was a user-friendly program. The more we got into the system the more we understood how it could be customized for our fleets and maintenance crews. We are impressed with the user experience that SeaKits provides as well as the training which will maximize our understanding and use of the system", – said Bill Walker, the president of Boston's Best Cruises.
Professional captains and entire maintenance crews trust MMS for all maintenance records, requirements, planning, tracking, equipment information, and parts inventory.
Operating workboat vessels out of four locations requires streamlined communication among maintenance crews. In addition to individual vessel profiles, there is also a fleet portal that provides an overview of current maintenance status and notes for all vessels in the fleet. Maintenance managers can log into the system and quickly see schedules for planned and corrective maintenance and the associated parts availability. Fleet Solutions' unique approach to shared inventory will identify parts and equipment availability throughout the fleet and depots for quick response to planned maintenance or emergency repairs that are necessary to optimize fleet operations.
* * *
Related links:
SeaKits