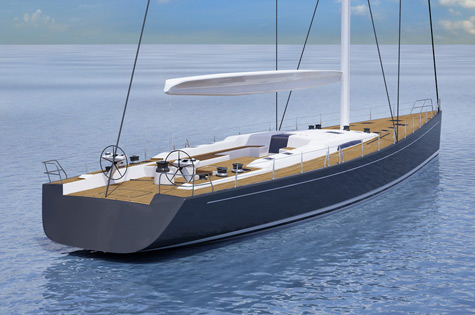 Fresh on the heels of the success of Southern Wind's mini-series of 78 foot sailing yachts comes the announcement that a brand new 94 foot (28.64 m) superyacht SW 94 is undergoing construction at the builder's shipyard in Cape Town, South Africa. The yet to be named yacht has a targeted launch date of the late summer of 2010.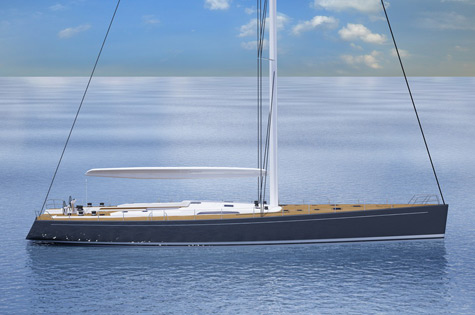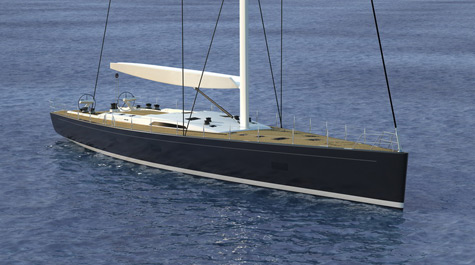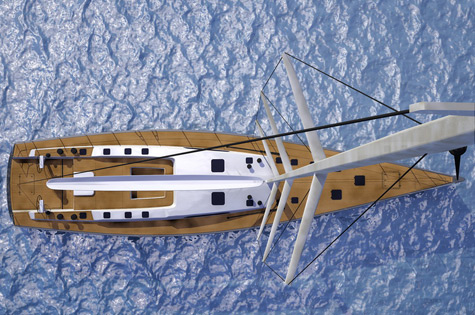 Keeping with Southern Wind's innovative designs, the hull is being constructed with a three part mould made from materials including carbon fiber and Kevlar which allows for a lighter overall weight when combined with its infusion technique. The yacht's deck is made of a two part mould and both the cockpit and coach roof will be fully customizable.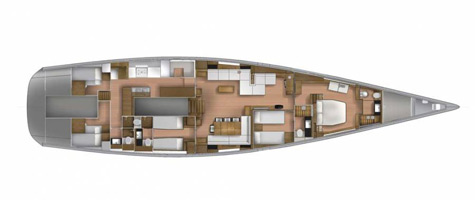 Below deck and forward are three cabins to accommodate up to six guests at a time including an owner's cabin, one cabin with twin beds, and another with bunk beds. The 94 foot yacht will also feature two double cabins to accommodate crew members. The spacious salon, which is reminiscent of other Southern Wind yachts, conveniently separates the crew's quarters from the guest's cabins.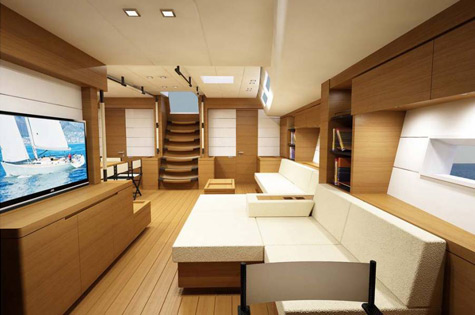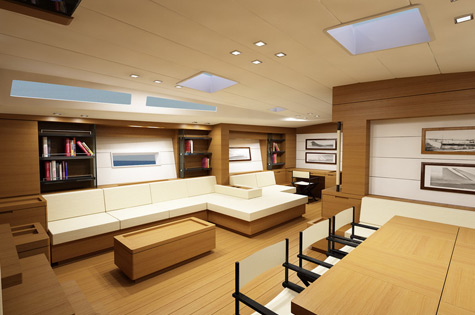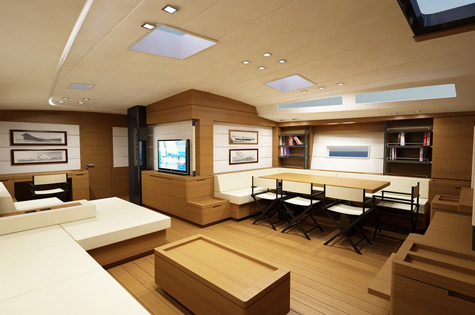 The stylish and modern interior of the Southern Wind 28.64 meter superyacht was done by Nauta Yachts who was also responsible for the general concept of the yacht as well as its exterior styling. Reichel Pugh Yacht Design takes credit for the shape of the hull, the appendage design and also design of the sail plan.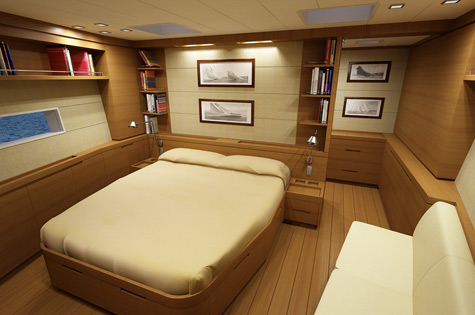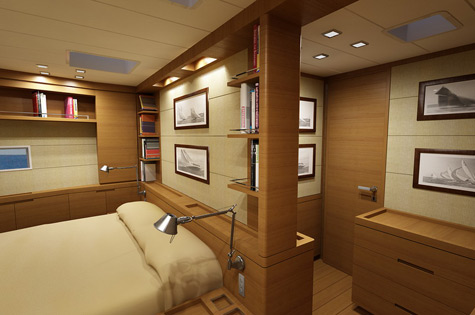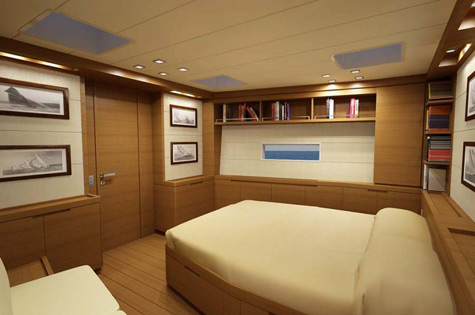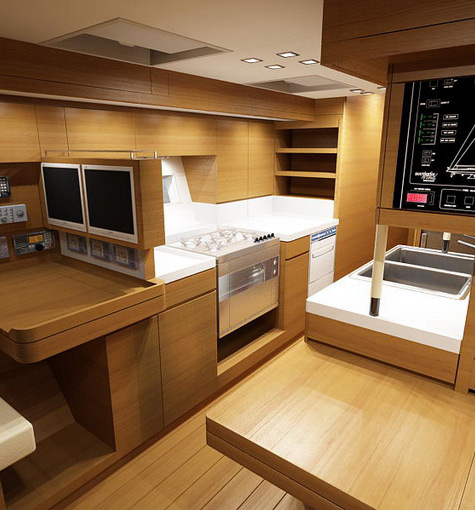 Built for all types of weather conditions, the Southern Wind 94 is powered by one Yanmar 4LH-STE engine capable of producing 230 horsepower at 3.300 revolutions per minute and she is designed for the optimal racing performance.
Southern Wind 94 Specifications at a Glance:
LOA: 28.64 m
LWL: 25.96 m
Beam max.: 6.66 m
Draft: 4.2 m
Displacement: 52,300 kg (Light prelim.)
Sail area: 463 sqm
Materials: Composite (Carbon fiber, Kevlar, Epoxy resin, Corecell) sandwich
Engine: Yanmar 4LH-STE 230hp @ 3.300 rpm
Fuel Capacity: 3,600 l
Guest Accommodations: 3 double staterooms
Crew Accommodations: 2 double cabins
* * *
Related links:
Southern Wind Shipyard
Nauta Yachts
Reichel Pugh Yacht Design
Photo: sws-yachts.com