German shipyard Nobiskrug and Messerschimitt Yachts will become partners in the construction of yachts over 60m. Nobiskrug will be responsible for the engineering and building of the Messerschmitt designs.
This partnership guaranties that all Messerschmitt Yachts above 60m will be built using innovative, top-class materials and the high-quality construction.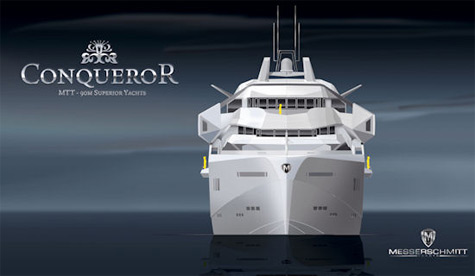 The MTT-Conqueror is the first yacht designed by Messerschmitt of this size. She will be available in 70 metre and 90 metre version. Her design features straight, masculine lines and sporty and military silhouette.
Other projects are currently in the design phase.
* * *
Related links:
Messerschimitt Yachts
Nobiskrug
Photo: messerschmitt-yachts.com