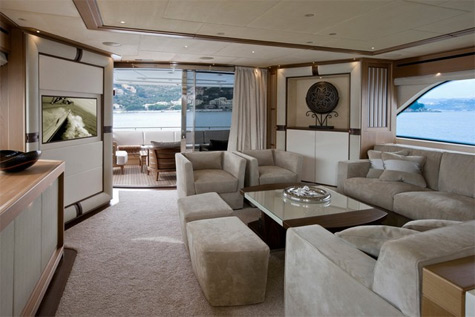 UK based design company Stephen Huish Yacht Design has completed the interior of the Lady Jane, the tenth superyacht to launch in the Sanlorenzo's hugely successful SD92 series.
"Every effort was made to maximise natural light and storage within this yacht, which is truly a gem within the semi custom market", - said Stephen Huish.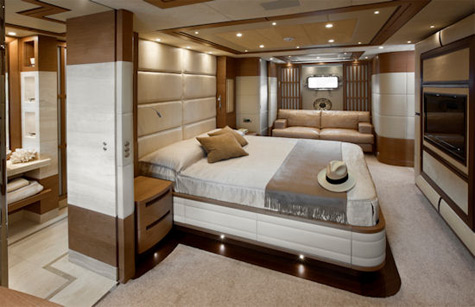 This wonderful luxurious yacht Lady Jane features two forward twin Guest cabins, a large aft full beam VIP cabin and a forward owner's cabin. The VIP Cabin has a leather sofa, a desk/dressing tableand a large double bed, the head board of which is covered with a faux crocodile skin.
Each Guest cabin can be made up to be doubles. The Guest lobby has an open staircase with marble treads. All the bathrooms are constructed in light marble with a custom solid marble basin.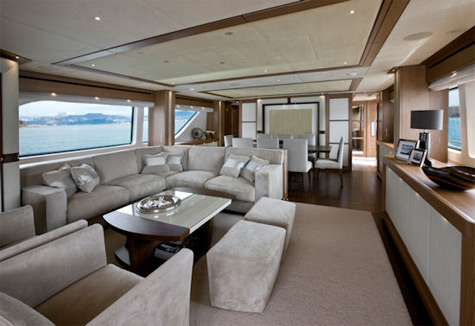 The saloon is spacious and light. The ceiling panels were covered with suede to absorb noise and give a soft feel. Special attention was given to flexible lighting, with small recessed led lighting on the floor and above cabinets.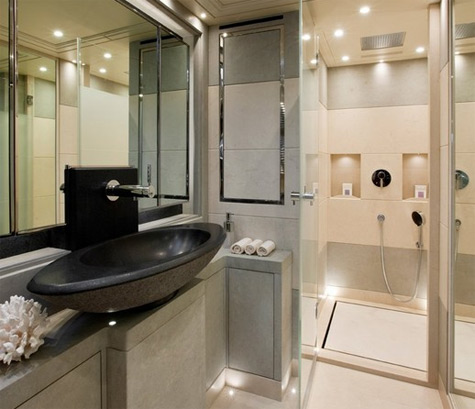 The owner's bathroom is the unique feature of motor yacht Lady Jane. There is a beautiful basin – 800mm wide and carved out of solid marble with a rugged outer area which is complemented by led lighting underneath, with a smooth inside.
* * *
Related links:
Sanlorenzo
Steven Huish
Photo: stephenhuish.com