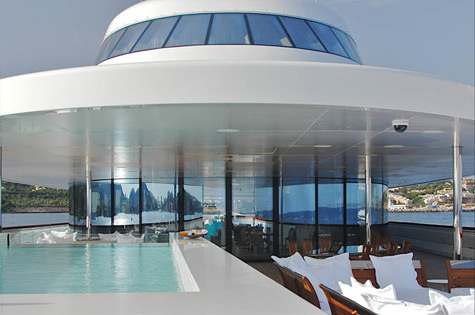 When it comes to those talented enough to create versatile designs for a wide range of products, Parisian designer Philippe Starck is one of the first names that come to mind. He has come up with innovations for the usually humble toothbrush and made it stand out. He is also fearless enough to tackle home designs, each one bearing the stamp of his personality. But one of his newest designs, that of a controversial 394 foot yacht, is quite a stretch – even for Starck.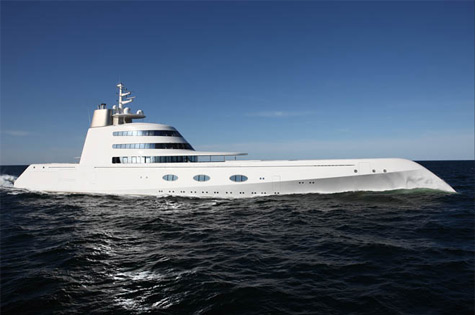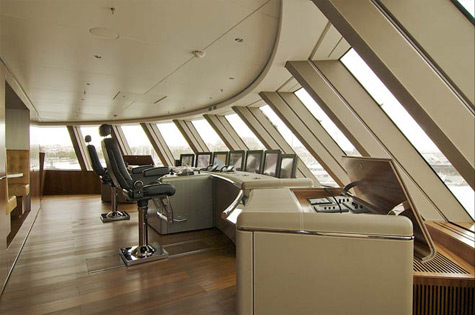 Nicknamed the "A", it is also a vessel marked by mystery and intrigue. Most owners of a custom-made yachts costing upwards of $300 million dollars might spend the money in hopes of getting fame and publicity. Not so for the very wealthy industrial czar – Russian billionaire Andrey Melnichenko - who owns the superyacht "A", a man who tends to refuse interviews and public acclaim about his yacht. So what does one get for the millions put into such a boat? For starters, there is the design, one that doesn't resemble any other yacht sailing across the high seas.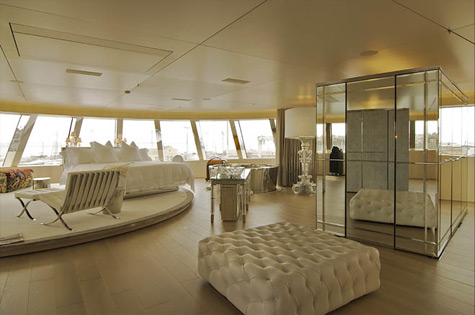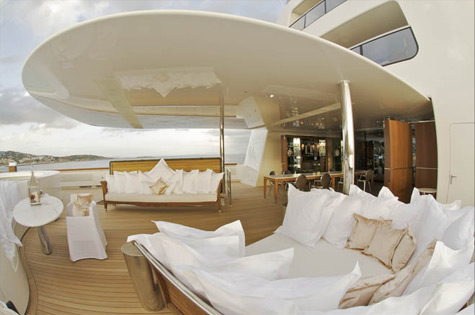 Seen from the side, its hull almost resembles a beak, causing many to make fun of the boat for being ugly rather than appealing. Critics have also suggested that Starck stay away from designing seagoing vessels. But others feel the yacht is simply ahead of its time and that detractors will come around and recognize it for the one of a kind jewel that it is – similar to valuable pieces of art, often scorned when first created.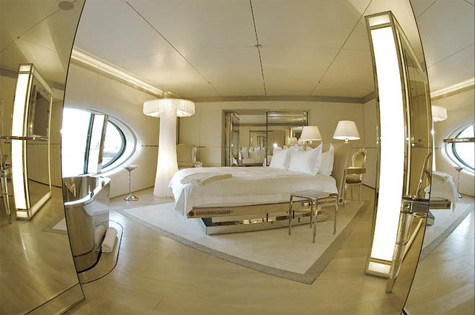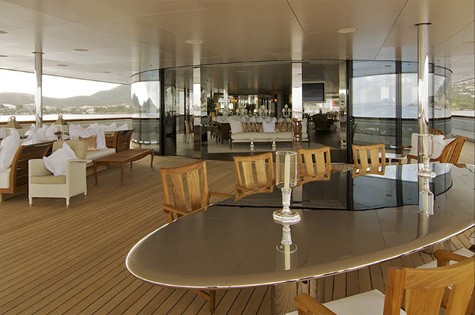 As might be expected, this top of the line yacht ensures that its owner will have absolute privacy and safety, from fingerprint security system to the bomb-proof glass that protects the master suite from any invasion. Then there are those 44 security cameras to add an extra layer of protection. There certainly isn't any chance that pirates (who have hijacked some boats lately) will have any luck getting on board the "A". Just to give some idea of the sweeping dimensions of the boat, the master suite is 2,589 square feet, the size of many homes – and not tiny homes, but fairly spacious ones. If the size of the master bedroom is hard to comprehend, consider the fact that just the knobs in the bathroom cost $40,000 each, the bed in the master bedroom rotates,and the Baccarat crystal tables are dazzling, even on days when the sun isn't shining from clear blue skies.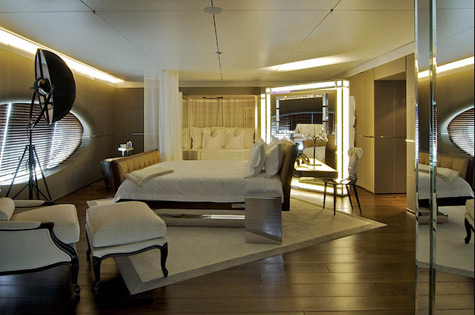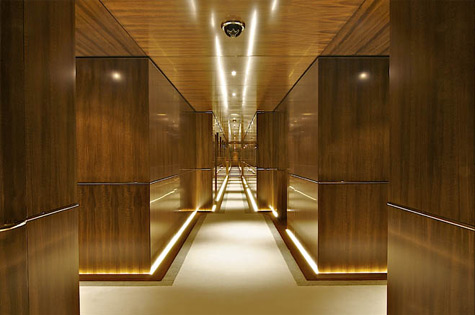 Just as noted architect Frank Lloyd Wright's homes were built to blend into the landscape around them, Starck's design for the "A" is meant to blend together with sea and sky. It isn't meant to stand out as much as blend in with the natural sights and sounds of the ocean. Perhaps evoking the shimmer of sun on water, many rooms have floor to ceiling mirrors, adding the illusion of even more space to an already spacious boat. White and polished silver finishes contrast with the usual plush and fabric covered walls and furniture on other yachts. The owner isn't afraid to make a statement when it comes to wall coverings, either (one is covered in sting ray hides and another in calfskin leather).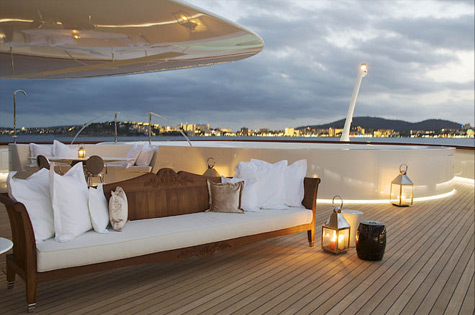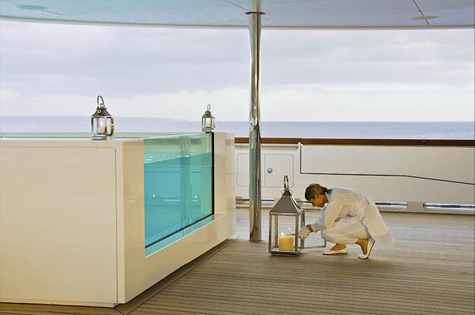 Wonder how many people it takes to staff such a boat? An average of 35 to 37 staff handles such chores as handling security, housekeeping and entertaining. There are even coaches and teachers aboard if the owners have a yen to learn how to surf or water ski. Designer Philippe Starck, not one to ignore the tiniest detail, has created outfits for the staff. They wear white tops and bottoms during the day, changing to black at night. Although some lucky tourists might happen to catch a glimpse of this yacht as it sails by, the owners tend to be impulsive and change their minds about where they'll sail on any given day so catching sight of the "A" could be a rare sight.
And now let's take a small tour on the yacht "A" with Robert Frank from The Wall Street Journal:
Specification of the "A" superycht:
Length Overall: 119.00 m/390.42 ft
Length Waterline: 118.38 m/388.39 ft
Beam: 18.87 m/61.91 ft
Draught Max: 5.15 m/16.90 m
Hull: Steel
Superstructure: Aluminium
Guest Cabins: 1 Owner's suite, 6 Guest cabins
Guests: 14
Crew: 42
Engine: 2xMAN RK280 12,070 HP/9,000 KW
Max Speed: 23 knots
Cruise Speed: 19.5 knots
Range: 6,500 nm at 19.5 knots
Fuel Capacity: 757,000 l/199,999 gal
Water Capacity: 94,000 l/24,835 gal
* * *
Related links:
Philippe Starck
Photo: Guillaume Plisson, Anja Wippich (all interior photos)