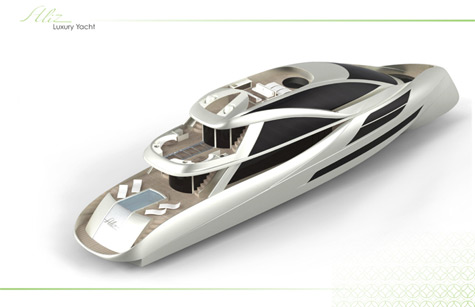 Marine and Industrial designer Heather Witkop presented the 145 foot yacht concept Aliz which blends traditional and modern elements in order to reduce the impact on the environment and to provide unbeaten luxury.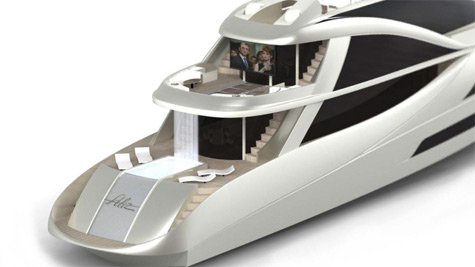 The yacht features a wave reducing hull, eco-friendly materials and energy efficient systems. Aliz is equipped with solar panels which collect solar energy for the yacht's electricity needs.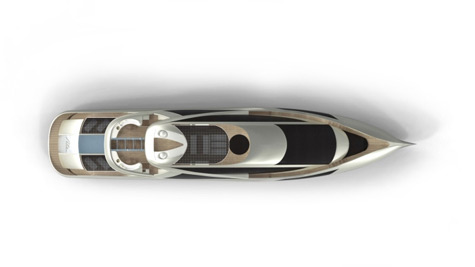 Aliz is also rigged with a water filtration system. This system collects grey water from sinks and showers, cleans it, and uses it to fill the pool, keeping a constant cycle.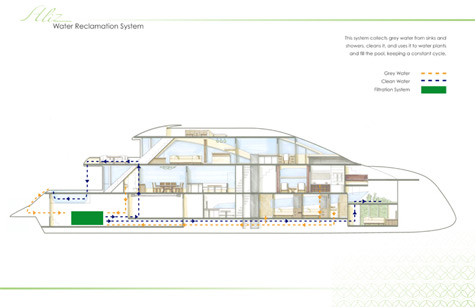 By using soft, organic curves and warm, natural materials this four deck concept embodies nature's beauty through out both its interior and exterior views. The interior was designed as a multipurpose space by keeping the rooms open and convertible. Aliz is able to accommodate 12 guests and 9 crew.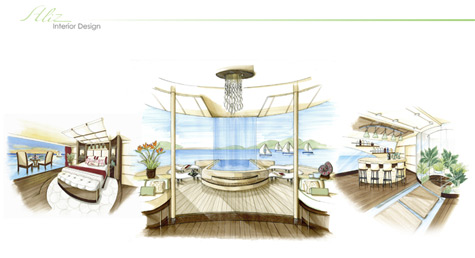 Specification of the Aliz:
LOA: 145'/44.2 m
Beam: 30'/9.1 m
Draft: 5'/1.5 m
Hull Material: aluminum
Superstructure: aluminum
Engines: ABB Azipod hybrid
Cruising Speed: 23 knots
Max Speed: 25 knots
* * *
Related links:
Heather Witkop
Photo: coroflot.com/Heather Witkop