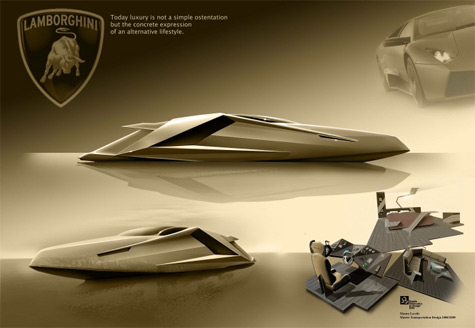 Renowned Italian designer Mauro Lecchi in collaboration with Lamborghini revealed the new 15 meter yacht concept.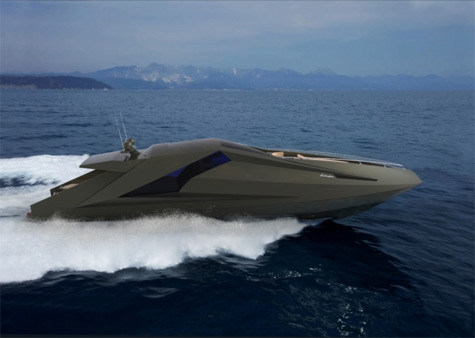 The design of the yacht came from the analysis of Lamborghini car. The boat is characterized with a single large element, starting from the air intake of the Reventon and transforming it into a window. The side view is broken into two parts creating an object recognizable even when it is far away.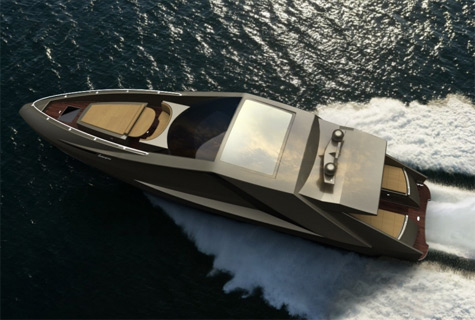 The Lamborghini yacht can be powered by three different motors: 2×700 hp Volvo Penta IPS 900 diesel, 2×950 hp diesel Seatek, 2x (3x) 550 hp v 12 – 60 Lamborghini petrol. In order to achieve perfect performance characteristics the designer reduced weight of the boat by using fiber Kevlar/carbon.
The exterior layout of Lamborghini yacht includes a protected lounge on the foredeck, bar and entertainment center on the aft deck. The interior layout features a full beam owner room with bath and shower and a guest bedroom.
* * *
Related links:
Mauro Lecchi
Photo: coroflot.com/Mauro Lecchi