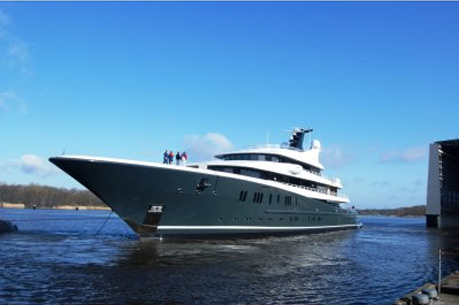 J24 project, named Phoenix2 was launched by Lurssen on 8th April 2010. The original 60 meter superyacht Phoenix was launched at Lurssen in 2004.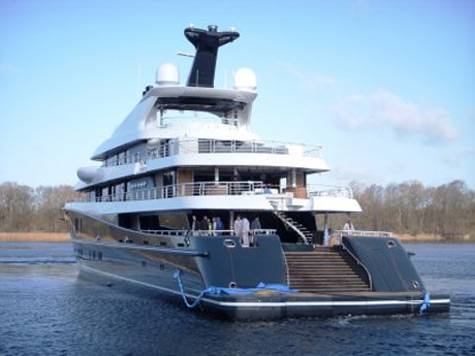 Phoenix2 was created by the same teem of developers which includes Andrew Winch Designs, Moran Yacht & Ship and the Lürssen shipyard. She kept the main features of her predecessor and got the new ones.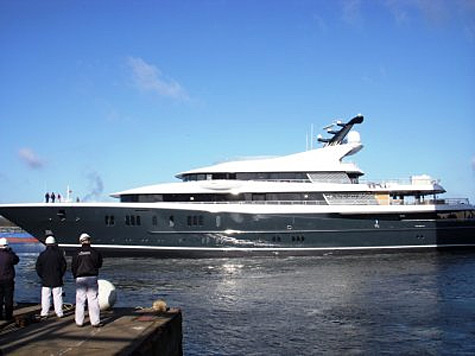 The exterior of the Phoenix2 was designed by Andrew Winch Designs and incorporates both elegant and streamlined lines. The sundeck is very spacious; it includes a generous swimming pool with separate Jacuzzi and an exterior cinema.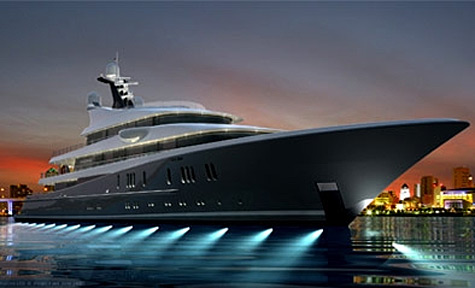 The exterior's harmonious proportions discreetly hide her enormous interior volume. Her streamlined and curvaceous white superstructure floats on a dark grey hull, whilst her interior is influenced by the American Art Deco style.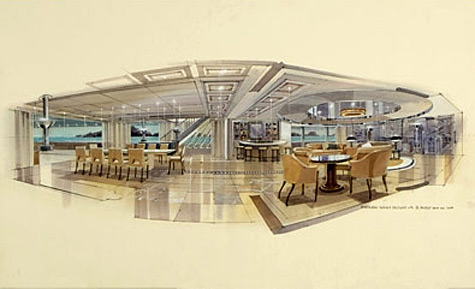 A beautiful full beam Deco Duplex apartment for the owner's suite offers unrivalled and undisturbed views out to sea. A private staircase joins the two floors together whilst a private foredeck complete with Jacuzzi offers exterior privacy to the client.
Specification of the Phoenix2:
Length Overall (m): 87.20
Beam (m): 13.50
Hull Material: Steel
Superstructure: Aluminium
Naval Architect: Lürssen Yachts
Exterior Designer: Andrew Winch Designs Ltd.
Interior Designer: Andrew Winch Designs Ltd.
* * *
Related links:
Lürssen Shipyard
Moran Yacht & Ship
Andrew Winch Designs
Photo: moranyachts.com, andrew-winch-designs.co.uk