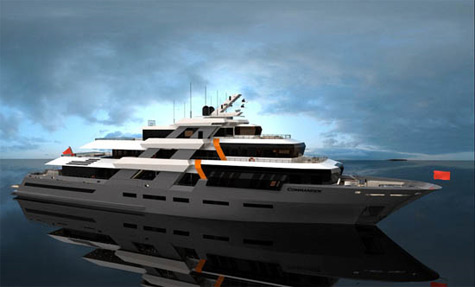 Egg and Dart Design Corporation in cooperation with Clive Cox presents the new exciting project of the 68m superyacht Commander 68.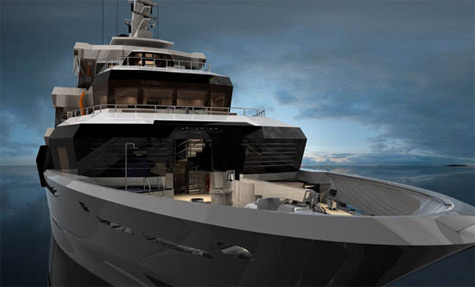 This four deck steel & aluminium yacht features a variety of configuration and finishing options. The number of guests accommodation left to the owner's discretion. The yacht offers a spacious layout, a terrace and private guest balconies which have technical and safety features.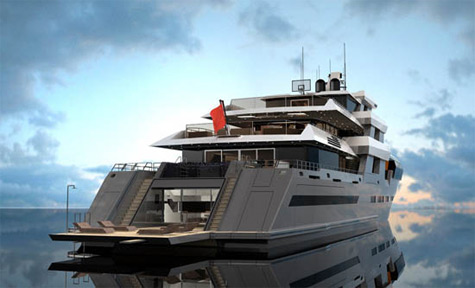 The interior layout is divided into service and crew area and owner and guest section. Crew area provides accommodation for 16 crew members.
The 68 meter superyacht will even have an elevator which will run straight up through all decks, from the wine-cellar in the second lower deck to the helideck.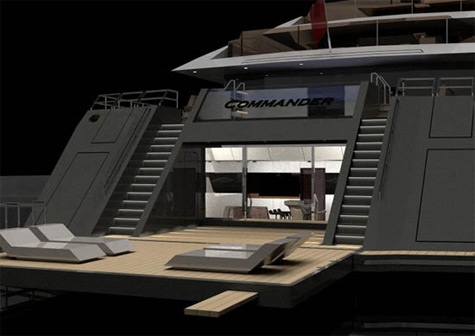 Other features include generous "Art Lobby", ladies lounge, casino, and a cigar lounge.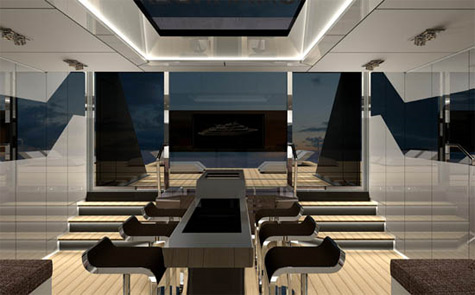 Commander 68 is the largest of eleven concepts developed by Clive Cox in cooperation with Egg and Dart Design Corporation. The construction of the project is scheduled to start this year.
* * *
Related links:
Egg and Dart Design Corporation
Photo: egganddart.com