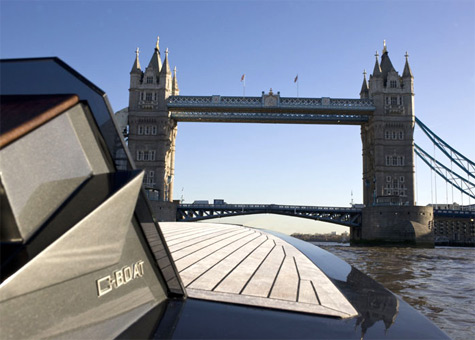 C-12 is the joint project of C-Boat and Humphreys Yacht Design (HYD), designed and built in England. She is the first boat to be produced by C-Boat.
C-Boat was established by world-renowned yachtsmen Jason Carrington. The company's aim is to realize the dream of producing beautiful, uncompromising, bespoke motor yacht, utilizing the most high-tech materials, engineering and build techniques, those normally associated with extreme racing yachts.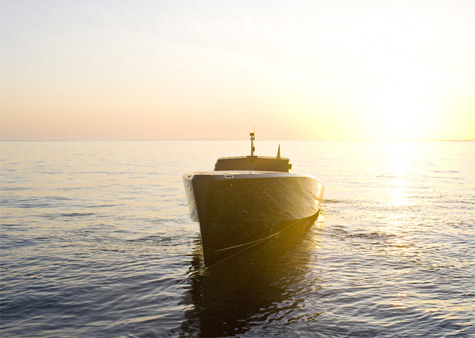 The new boat has no propellers – just two adjustable impellers or water jets that suck water in through a grill in the front and jet it out the back. The lightweight, high-performance yacht has a maneuverability of a jetski and incredible sea-keeping qualities.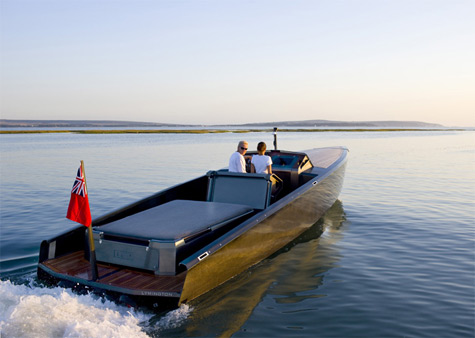 The 30 ft boat is the lightest and strongest in its class; her dry weight is about 1,200 kg and a top speed is approximately 45 knots.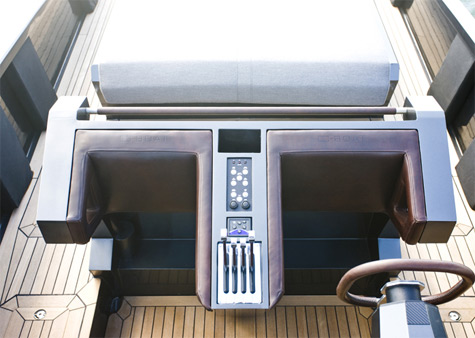 Close attention has been paid to every single detail in the making. Small cabin with a double berth, galley, washroom and a small wine rack is located at the bow.
From the hand stitched leatherwork details and the bespoke upholstery to the uniquely designed fixtures, all have been produced by skilled craftspeople to exacting standards.
Priced at a whopping £300,000 (about $455,000), the C-Boat C-12 will be custom-built only for special clients.
Specification of the C-12:
LOA: 9m
LWL: 8.4m
Beam: 2.7m
Draught: 0.4m
Displacement: 1200 kg
Engines: 2xSTEYR MO 236 HP Diesel engines
Water Jets: 2×230 ALAMARIN Water Jet units
Speed: 45 knots
Fuel capacity: 580 lts
Range: 800 miles
* * *
Related links:
C-Boat
Humphreys Yacht Design
Photo: c-boat.co.uk