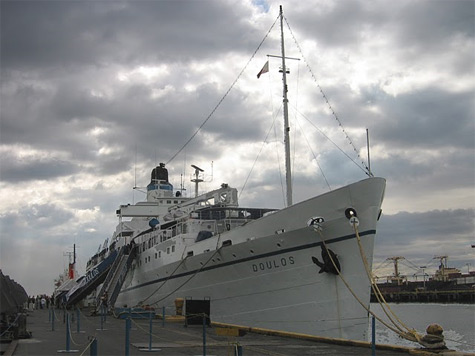 The world's oldest ship MV Doulos will be turned into luxury hotel with restaurants and a bookshop. Singapore businessman Eric Saw will invest 7.5 million Singapore dollars ($5.33 million) on upgrading the 96 years old ship and transforming it into the hotel.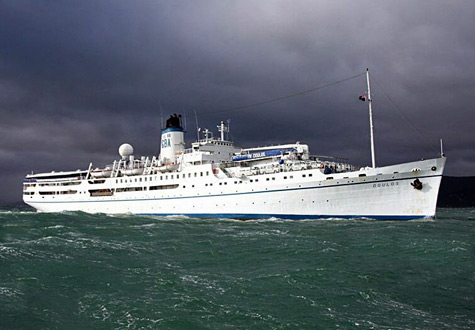 Saw bought the ship for an undisclosed amount from the German Christian charity GBA Ships, which operated Doulos as a floating bookshop from 1977.
MV Doulos, previously known as the SS Medina, the SS Roma, and the MV Franca C, was built in 1914 by Newport News Shipbuilding and Dry Dock Company for the Mallory Steamship Company of the United States.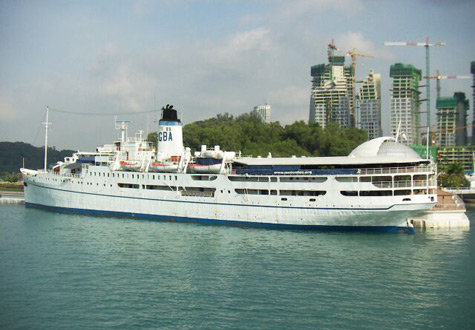 In 1948 the ship was renamed (Roma) and converted into a passenger ship with cabins for 287 people, and dormitories for an additional 694 people. From 1952 to 1959 MV Doulos carried passengers between Italy and Argentina. In 1959 she was adapted into a cruise liner, principally cruising the Mediterranean.
The ship held the biggest floating library in the world. Normally there were somewhere between 3000 to 5000 books on the shelves and half a million in the hold.
The MV Doulos made her last world tour in 2009. She is to be renamed Doulos Phos – the Greek words for "servant" and "light" and will be ready as a luxury hotel by next year.
* * *
Photo: ssmaritime.com