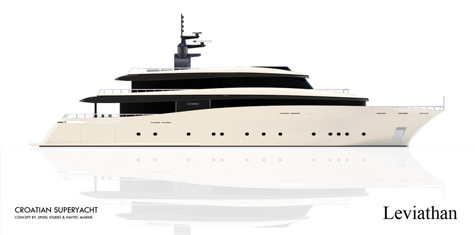 The result of the second cooperative effort between 2pixel Studio and Navtec Marine is the long anticipated unveiling of the 49 meter long Leviathan superyacht, which was specifically designed on demand for a possible interested investor.
The classic, gently flowing lines of the Leviathan perfectly embodies the minimalistic style that 2pixel Studio is already well known for. Featuring vast, spacious decks, large glass surfaces and accents to add to the already roomy feeling, the luxurious Leviathan offers the ultimate in open water experiences for the discerning yachter who prefers to remain in constant contact with the surrounding ocean environment.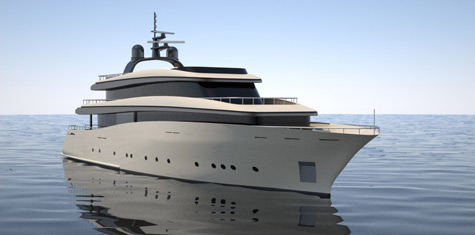 The Leviathan superyacht will feature four different decks, all of them conveniently connected together by one grand central staircase. At the top of that impressive staircase will be the highest sundeck and home to a Jacuzzi and glass bottomed pool as well as an open bar and table that is big enough to accommodate up to 12 guests at a time.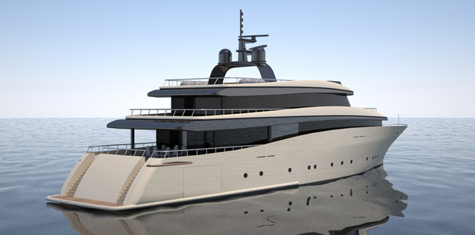 The deck just below the large upper sundeck features the comfortable captain's cabin, the wheelhouse, the dining room, and also the lounge area which is beautifully illuminated by the sparkling waters of the gorgeous swimming pool directly above.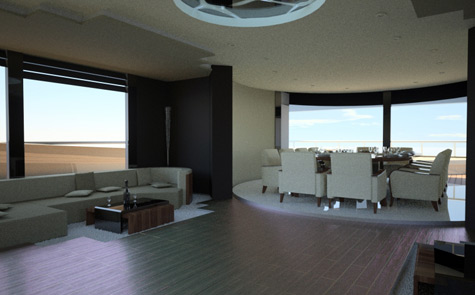 On the Leviathan's main deck are the media room, the owner's quarters, and the saloon area while the yacht's lowest deck will feature four VIP cabins, a garage that is roomy enough for an eight meter powerboat, the engine room, and also the crew's cabins.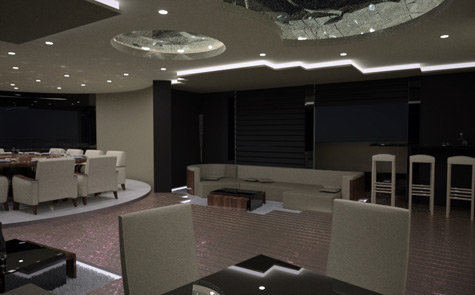 Upon the finalization of plans, the Leviathan is to be built at the Croatian shipyard of Kraljevica.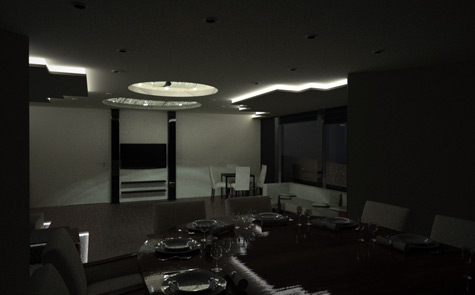 Leviathan Superyacht Preliminary Specifications at a Glance:
Length Overall: 49 m
Hull: Steel
Superstructure: Aluminum
Designer: 2pixel Studio and Navtec Marine
Shipyard Builder: Kraljevica
* * *
Related links:
2pixel Studio
Navtec Marine
Kraljevica Shipyard
Photo: 2pixel.hr