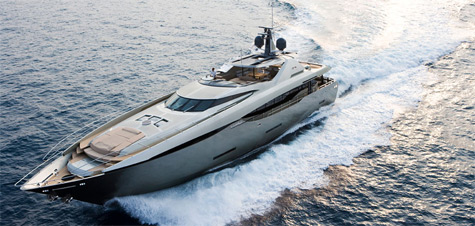 Peri Yachts signed contract for a Peri 37 with a delivery date in June 2011. The new yacht makes navigation at sea an unforgettable experience.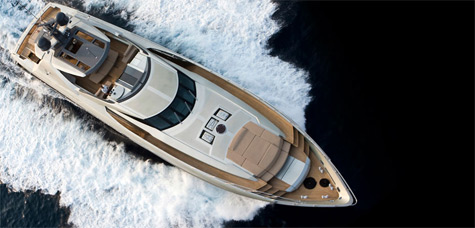 Contemporary materials and special design allow Peri 37 to achieve perfect speed characteristics. The boat features inherent stability and is much easier to handle than traditional craft of its size.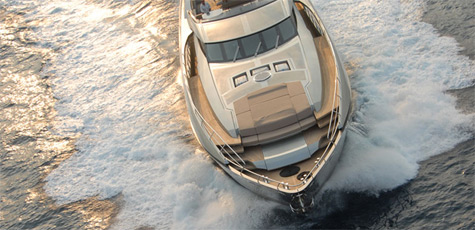 The interior of the Peri 37 is spacious. The unique design allows the full length of the boat to be used for living and entertaining. Beautiful fabrics and joinery from the hands of the world's finest craftsmen are displayed at their best in this setting and add to the atmosphere of quality and serenity.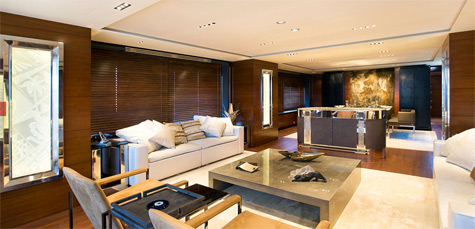 The layout of the boat may be customized to provide from four to six staterooms, according to the owners requirements.
Scaro Design created interior layout. The exterior design was developed by Dixon Yacht Design together with Scaro Design.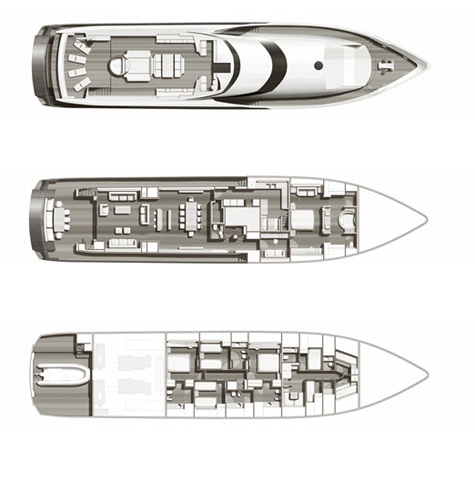 Specification of the Peri 37:
Length Overall (m): 36.93
Length Waterline (m): 29.81
Beam (m): 8.10
Draught Max (m): 1.57
Naval Architect: Dixon Yacht Design
Exterior Designer: Dixon Yacht Design, Scaro Design
Interior Designer: Scaro Design
Guest Cabins: 4
Staterooms Guests: 8
Crew Cabins: 4
Crew: 7
Max Speed: 24 knots
Fuel Capacity (Liters): 35,000
Water Capacity (Liters): 5,000
* * *
Related links:
Peri Yachts
Dixon Yacht Design
Scaro Design
Photo: periyachts.com