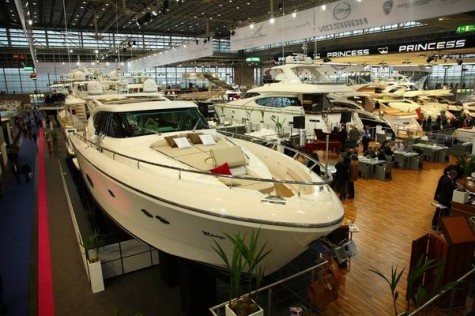 Drettmann Group invites everybody to the Open Yacht Days which will take place in Bremen from April 8th to April 10th 2010.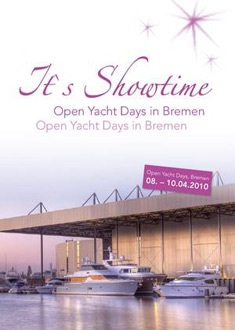 Drettmann Group was founded in 1970 as a German family-owned enterprise. Over the course of the years, it has developed into a luxury yacht dealer of international renown.
Drettmann yachts are not just the yachts. Each yacht is the realization of a dream and the beginning of a personal adventure. Each yacht is designed individually according to the owner's wishes.
At the the Boot Düsseldorf 2010 Drettmann Group showed 6 yachts, among them were Bandido 66, Elegance 60, Elegance 60 Open, Elegance 68, Elegance 85 and Elegance 122 RPH – the largest yacht of the Boot 2010. Elegance 122 RPH "Espresso" is the finalist of the World Superyacht Awards 2010.
At the Open Yacht days Drettmann will exhibit a wide range of over 80 attractive First Class Pre-Owned Yachts and Refit-by-Drettmann-Yachts of all sizes and brands.
The yacht show is open from 9 a.m. to 6 p.m. on the first two days and from 9 a.m.  to 5 p.m. on Saturday, April 10th.
* * *
Related links:
Drettmann Group
Photo: drettmann.com