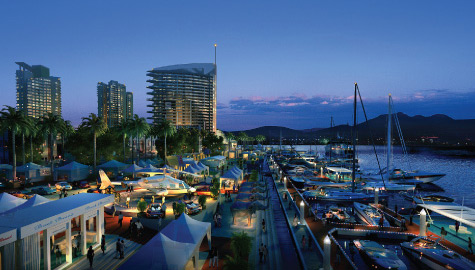 From April 2-4 the Hainan Rendez-Vous will be in Sanya, China. What is this event and why is this so important to China? For one, this annual event has some of the most prominent people from around the world, "A" list celebrities, society's highest classes of people, jet setters, and connoisseurs. They come here to party, drink some of the best champagne, and look at some of the most luxurious yachts from around the globe, all on display, as well as the biggest and baddest private jets in the industry. This annual event happens in hopes that these people will spend their money, and purchase jets and yachts that they just can't live without.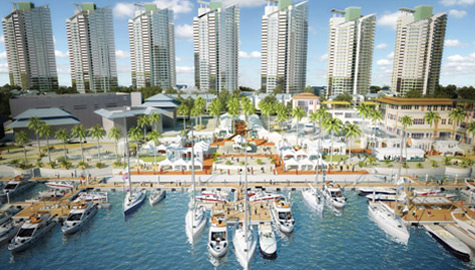 This elite event will draw over 3,000 of the most highly rich people from the world over, with just 150 VIP guests flown by private jet to the rendez-vous. These people will be drinking champagne, eating some of the best cuisine China has to offer, and be catered to like they are royalty, which in fact some of them are. In addition to seeing the presentations of the world's biggest and boldest yacht designs, private jet shows, and dusk till dawn parties, these guests will also have a tour of some of the finest homes that are for sale in the area.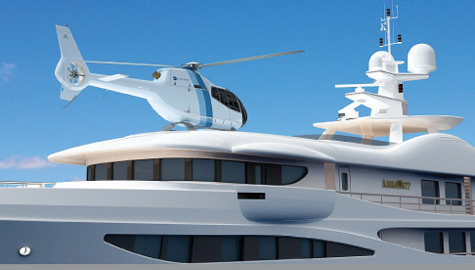 So you may be asking yourself why bring such an extravagant event to Sanya, on the island of Hainan in China? There are some really important reasons actually. One of them is to promote tourism to the area, and to let these celebrities and elite upper class people know that this area can be just as fun a playground as other tropical hot spots like Tahiti, Bora Bora, and the French Riviera. It is also to promote luxury real estate, for sale, as well as rental, and that Asia can have just as much luxury on a grand scale than anywhere else.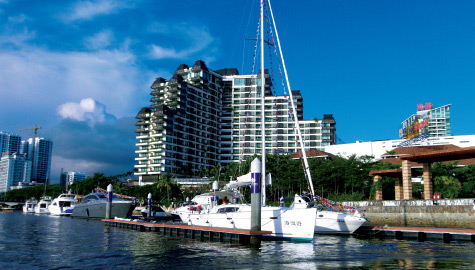 On top of all of this, this event will also be the perfect place to present China's new yachting industry, which hopes to show that this country can compete in this area just as well as anyone else. There will be big names such as Royal Huismen, Azimut-Benneti, Princess Yachts, and Sunseeker, just to name a few, displaying their finest works here. China hopes to show off some of their latest and greatest creations, telling the world that they are just as good if not better than these elite companies. For the first time in China, yachts 50 meters and longer will be on display, as well as the largest amount of luxury boats ever assembled in these waters.
Over all, this event will set the stage for China to 'come out' as it were in the yachting industry. It will also give a much needed boost to the tourism industry, and strengthen the economy in this area. If you need any more information on this event, or on the rising Chinese yachting industry, there are many different websites you can choose from. It is a little too late to get in on the action this year, however, but you don't have to come to this event in order to see what Hainan has to offer.
* * *
Related links:
Hainan Rendez-Vous 2010
Photo: hainanrendezvous.com