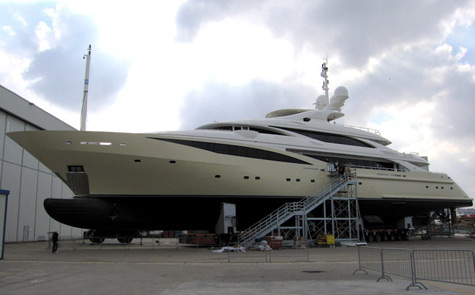 Taking nearly three whole years to complete thanks to the efforts of more than 300 professional staff members, the largest superyacht built by International Shipyard Ancona (ISA), a 63 meter motoryacht ISA 630, will finally be ready for launch ahead of schedule in April 2010, just before the greatly anticipated Mediterranean summer yachting season.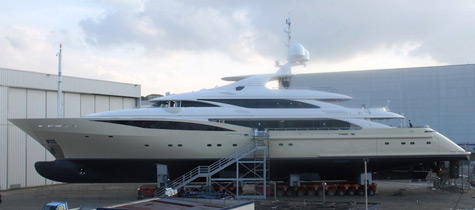 This biggest yacht ever to be built by ISA is just the first of three superyachts measuring in at larger than 50 meters in length to be launched by the internationally renowned shipyard in the year 2010. With sleek, elegant lines and a sloping stern, the 63 meter motoryacht features a moonstone hull and strikingly white superstructure made from both steel and aluminum.
Designed by Patrick Knowles, the interior of the yacht is reminiscent of beautiful Key West, Florida with its collection of natural materials including bamboo. And the exterior of the yacht was designed by Andrea Vallicelli in conjunction with architects at ISA.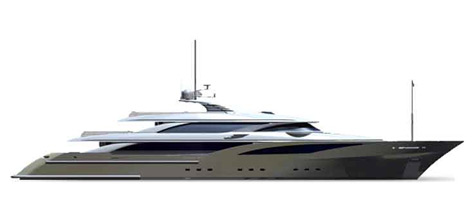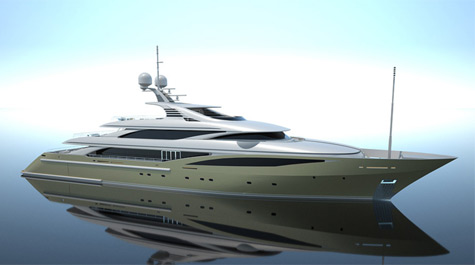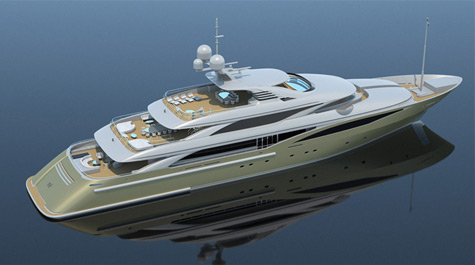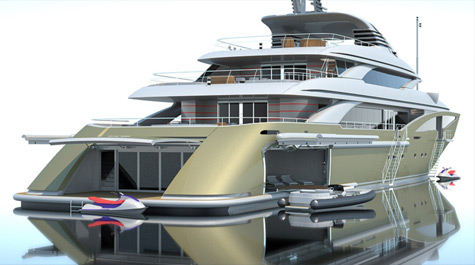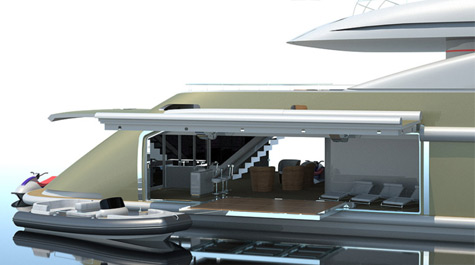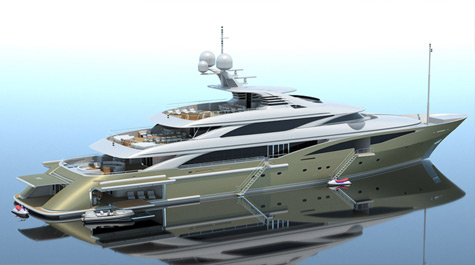 This 63 meter superyacht created by International Shipyard Ancona boasts maximum speeds of 16 and a half knots, a cruising speed of 14 and a half knots, and is powered by two engines including three generators.
ISA 630 Technical Specifications at a Glance:
LOA: 63.00 m
LWL: 56.38 m
Maximum Beam: 12.00 m
Moulded Depth: 6.25 m
Displacement at Full Load: 1080 tons
Displacement at Half Load: 1000 tons
Draught (full load from B.L.): 3.30 m
Max. Speed: 16.50 knots
Cruising speed: 14.50 knots
Fuel Capacity: 130,000 litres
Fresh water capacity: 35,000 litres
Range at cruising speed: 2,700 nm at 14 knots
Main engine type 2 x Caterpillar 3512 C
Main engine power 1765 kW @ 1800 rpm
Main generators 3 x CaterpillarC9 200 kW
* * *
Related links:
International Shipyard Ancona (ISA)
Patrick Knowles Designs
Photo: isayachts.com