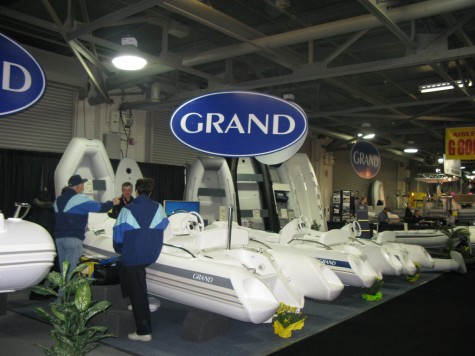 Grand Inflatable Boats is a company that offers many different marine products, from floatation devices to portable full sized inflatable boats. They have rigid inflatables, folding inflatables, and even canoes and kayaks. For many reasons they are probably the most popular and best selling manufacturers of this style in the world. If you are out enjoying the water, then you want a craft that is reliable, well made, and comes with peace of mind, especially when it comes to inflatables.
This is where Grand Inflatable Boats comes in. They use only state of the art engineering in all of their products, and do extensive research to develop inflatable boats that raise the standards of regular inflatable boat systems. They provide some of the highest standards of contemporary boating outfits, and have years of experience in the aerospace industry, bringing these aircraft technologies to the boating industry. Their aerodynamic designs are some of the most advanced in the field.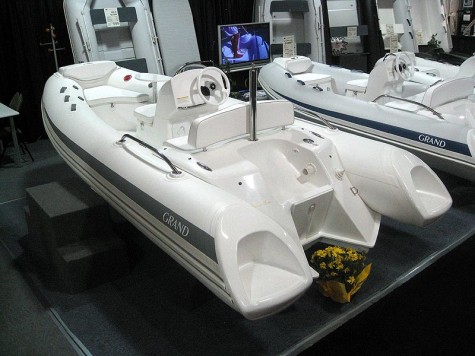 The next reason you should buy one of their boats is quality. They exceed the standards of their competition, meeting or even exceeding the requirements, of the EEC ISO, and other safety communities. This ensures that every craft purchased from them is only the safest products, no matter what kind of use or abuse you put them through. Each product is made by hand, and one at a time by qualified professionals. This process ensures that each boat made is meticulously tested for quality and reliability.

Grand Boats are made only from the highest quality materials, have five layers of protection, with nylon reinforced fabric, and double reinforced stitching. Their original HTL adhesive offers structural integrity, and can even withstand temperatures of over 90 degrees Celsius. Their buoyancy tubes offer double strength HYPALON, for even greater protection.
There are many different products available, in both a rigid frame, with an inflatable outer tubing, or completely collapsible, styles. Many of them were presented at The 52nd Toronto International Boat Show.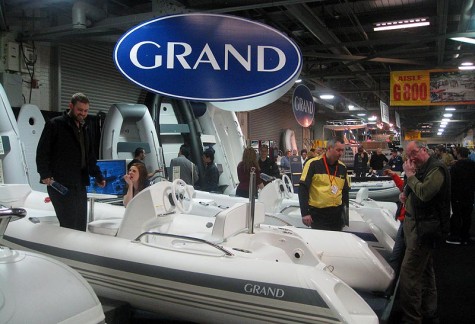 Many of these products have been seen at some of the most popular boat and marine recreational shows across the country.
Their new products for 2010 have V shaped bottoms, anti skidding marine grade plywood, flooring, and even and inflatable keel, for extra stability.
They are based on their other popular ELF inflatable dinghies, but are far more stable and comfortable. The four models are available in length of 8′-11,' have an integral transom, and are capable of supporting even 4 stroke motors.
Their Silver line is a balance of luxury as well as practical design, offers great performance, as well as handling. The center rigid platform is available in six different sizes and designs. The base model feature two seats, with the pilot sitting in the back for steering. The sport version has rear seating, forward storage compartments, and pilot seating in the center, with a steering wheel. The silver line deluxe offers raised seating, and can even accommodate a sun canopy.

Their foldaway models have a choice of sizes, styles, and flooring designs. There are models with rigid, plywood floor boards with aluminum reinforcement, or even lightweight, high pressure inflatable floors. They all have a an rigid transom, that can accommodate heavier outboard motors. You can see their complete line of quality products, accessories and features at their website, or at one of the larger boat shows around the country.
* * *
Related links:
Grand Inflatable Boats
Photo: Lada Vasina/oceanshaker.com, Grand Inflatable Boats