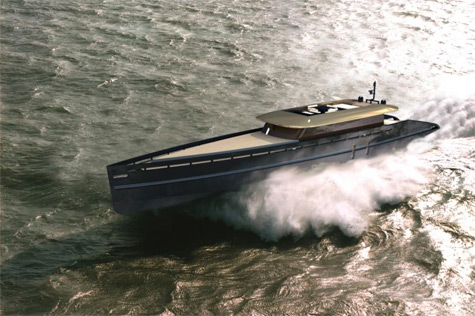 After two years of hard work MMGI Shipyard has launched a 44m H2OME, a beautiful yacht, provided with fine and slender lines, almost imperceptible low structures, wide decks and outdoor spaces.
The new yacht was created in close collaboration between naval architect Mario Grasso's Navirex, which drew the hull, and A-LAB design company, which made interiors and exteriors and furniture designing.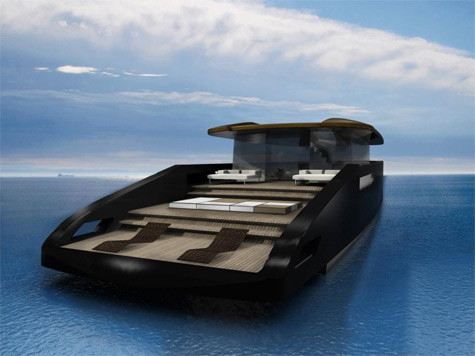 H2OME, equipped with a wonderful dinette on the main deck, a magnificent shipping cabin beam-to-beam and four luxurious guest cabins can be easily described as a real "navigating villa".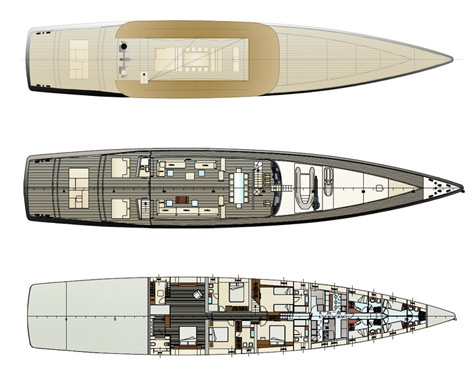 Outside, H2OME features three terraces degrading to the sea level, while at bow the flybridge overlooks the sun deck. The flybridge can be also used as a dinning room, meeting and relaxing area.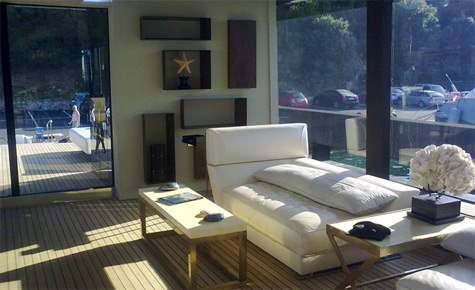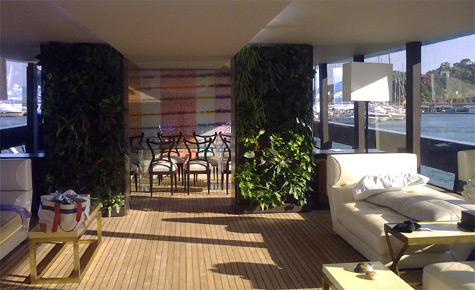 The thrill of speed is what MMGI Shipyard had in mind, when created this project. The narrow and long bottom, the straight and sharp bow and externals lines of the hull let H2OME be considered as a race yacht. The cruising speed of the boat is about 20 knots, while the top speed is 42 knots.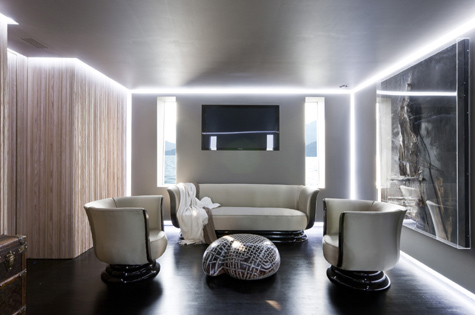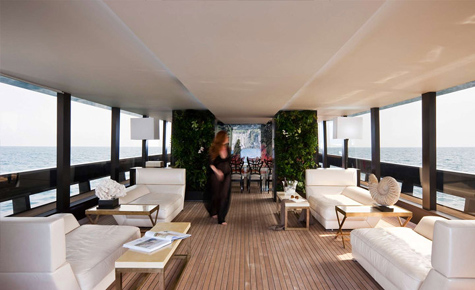 The "wave piercing" bow allows the boat to maintain high speed even in severe weather conditions, providing a high level of comfort on board.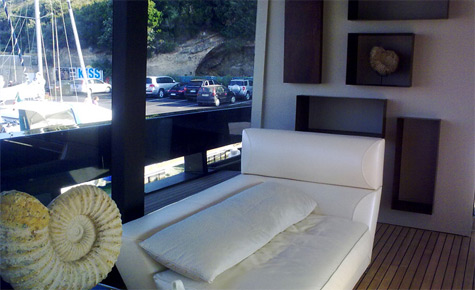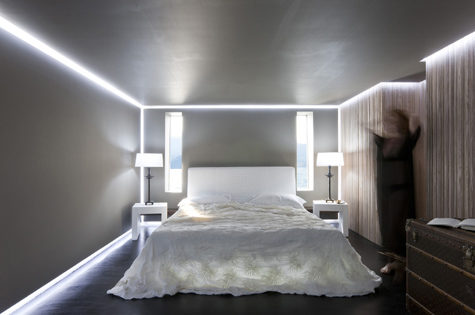 The structure of H2OME was realized by using light alloy and paying special attention to the weights. The boat is powered by two CAT engines with a power of 1.825 HP and a 4.500 HP Vericor gas turbine with a power of 8.150 HP.
Specification of the H2OME:
Length overall: 44,00 metres
Waterline length overall: 40,70 metres
Beam: 8,00 metres
Max surfing speed: 42 knots
Max displacement speed: 22 knots
Depth moulded: 4,60 metres
Full load draft: 1,50 metres
Full displacement: 200.000 kg
Fuel: 30.000 litres
Fresh water: 6.000 litres
* * *
Related links:
MMGI Shipyard
Navirex
A-LAB
H2OME
Photo: alabmarine.it, h2omeyacht.it