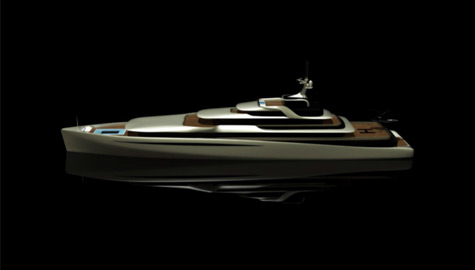 A luxurious new megayacht concept, the ES117, which is one of three expected collaborative efforts between famed designer Elie Saab and well known Netherlands builder Oceanco, was presented for the very first time at the Abu Dhabi Yacht Show in February 2010.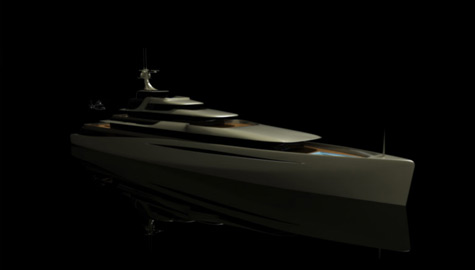 The code name ES117 is used in reference to the concept yacht's 117.28 meter length, which will be built with a steel hull and aluminum superstructure. Those interested in fashion may already be rather familiar with the Elie Saab name and his contribution to the concept as his creations are a favorite amongst Hollywood actresses and the world's elite.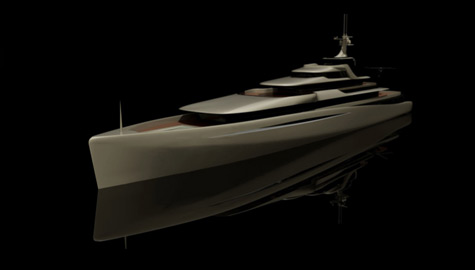 Yacht builder Oceanco is definitely no stranger to the world of mega yachts as at least eight of their productions were larger than 80 meters (262 feet) in length. And, the Oceanco ES117 with its knife-like bow and clean lines aims to be the perfect marriage between both designer and builder.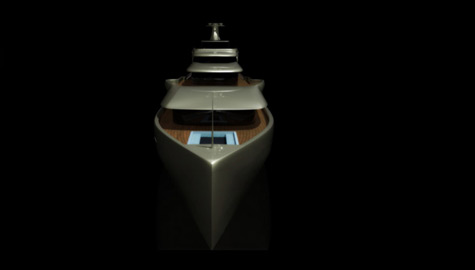 Elegant and spacious are two of the first words that come to mind when viewing the interior of the ES117 with its high ceilings, ten guest suites and two owner's suites, which are all spread about the yacht's 117 meters. The alfresco swimming pool is located on the foredeck and the whirlpool on the uppermost deck. The ES117 will also feature a fitness center, spa, and theater for guests to enjoy all of their familiar luxuries while cruising along on the open waters.
All extras included such as tenders will feature Elie Saab's signature and owners of the yacht will have ample space for carrying much needed accessories such as an automobile, helicopter, or even their own personal submarine.
With its four hybrid diesel engines, the ES117 is expected to boast maximum cruising speeds of up to 20 knots, ensuring it will rank near the top of the discerning mega yacht lover's list of must- haves once its design is brought to life, which will commence the moment a contract has been signed.
Oceanco ES117 Specifications at a Glance:
Length Overall: 117.28 meters / 384.78 feet
Beam Overall: 18.65 meters / 61.89 feet
Hull: Steel
Superstructure: Aluminum
Classification: Lloyds Register
Notation: 100A1 passenger ship, LMC UMC SCM EP IWS
Interior Lines and Lifestyle: Elie Saab
Exterior Design: Weyves Couture, Elie Saab
Fuel Capacity: 762,000 liters / 201,299 gallons
Engine Type: Hybrid diesel, 4 x 3,600kW MTU 20V 4000M73L
Maximum Speed: 20 knots (approximately)
Accommodations: 2 owners suites, 10 guest suites
* * *
Related links:
Oceanco
Weyves Couture
Photo: weyves-couture.com