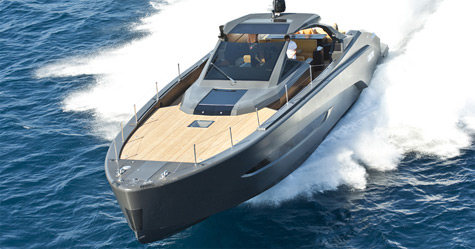 Kifaru Yachts, the new yacht brand founded in 2008 by Sarti family – main shareholders of Tehnomar (from 1987 to 2008) and Roberto Mancini, renowned football player and coach, launched the first Kifaru model the 63 Askari in summer 2009.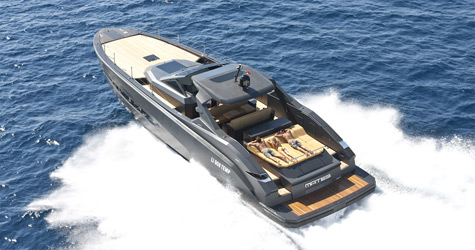 The name Askari 63 comes from the Swahili name "askari wa kifaru" for tick bird, which are often found sitting along the backs of rhinoceros. Rhinoceros is the symbol of the Kifaru Yachts.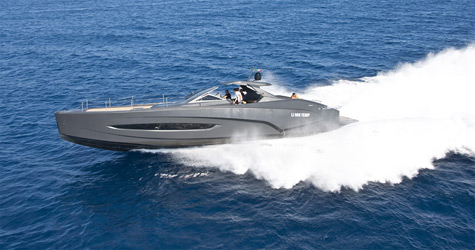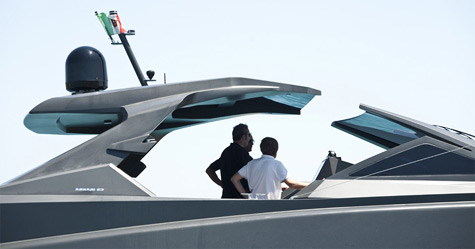 The Askari 63 was designed by Luca Dini and is made entirely out of aluminium. The new yacht can be easily defined as a small ship, rather than a motorboat. This luxury yacht doesn't have space for equipment or quests, in order to place more emphasis on the areas related to shipping, such as the saloon and stateroom.
Inside the first 63 Askari has a two cabin two heads interior, with a lower saloon and galley. The interiors can be completely customized to satisfy all wishes of the owner.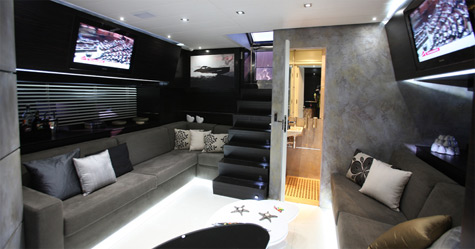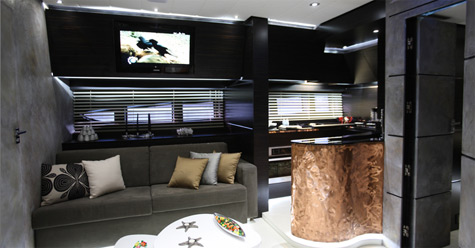 The first Kifaru can be equipped with six different engine choices from twin 1100hp MAN up to 1600hp MTU. The combination of an optimal water line and the weight of the materials employed, create excellent performance characteristics of the boat. Its maximum and minimum speed is about 40 and 14 knots, respectively.
Specification of the Askari 63:
Length over all: 19,87 m (65,19 ft)
Length of waterline: 16,40 m (53,80 ft)
Max Beam: 6,05 m (19.84 ft)
Height: 2,30 m (7,54 ft)
Light displacement: 29,00 t
Full load displacement: 36,00 t
Maximum draft: 1,10 m (3.60 ft)
Fuel tanks capacity: 3800 lt
Fresh water tank capacity: 1200 lt
Cabins: 2
Crew cabins: 1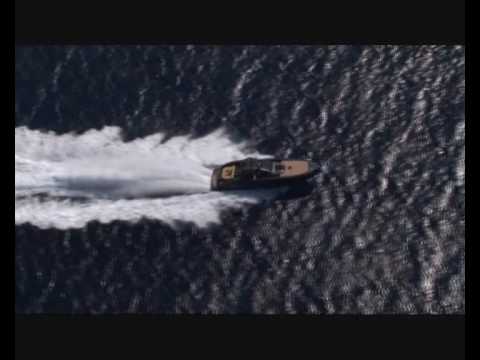 * * *
Related links:
Kifaru Yachts
Luca Dini
Photo: kifaruyachts.com