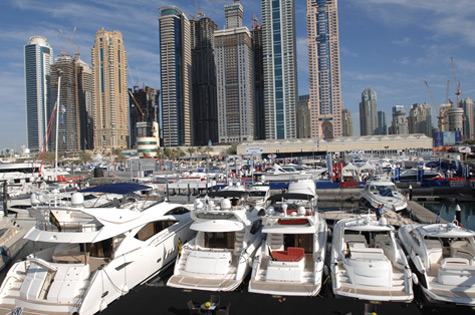 Dubai International Boat Show, the most important and established event of its kind in the Middle East region and Indian subcontinent, will be held from March 9th to March 13th 2010 at the Dubai International Marine Club – Mina Seyahi.
DIBS is among the top five leading international boat shows in the world. The show is not only the biggest market area for the superyacht builders and design companies, but the ultimate meeting point for the region's most prosperous buyers.
The 18th Dubai International Boat Show will host the largest display of the leisure marine industry, from superyachts and fishing equipment, to marine accessories and diving gear.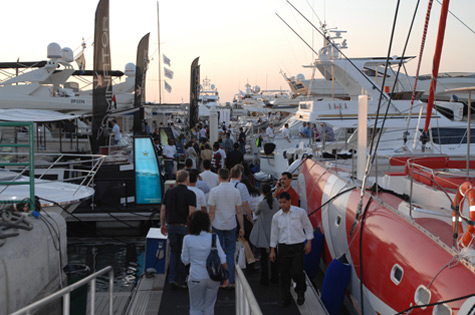 DIBS will feature 7 different exhibition areas. If you are interested in powerful superyachts you will like the New Superyacht Boulevard, where you will find truly magnificent display of some of the world's most luxurious yachts. The Marina Display Area is the on-water area which encompasses large power boats and sailing boats from the World's leading manufacturers as well as many locally boat builders who use DIBS as a platform to showcase their entire range of yachts to a worldwide audience.
In the Equipment Supplies & Services Area (ESS) you will find an extensive range of marine equipment supplies and services. The finest superyacht and luxury boat builders from around the world as well as their renowned interior designers and supplies and service providers will be gathered in the Luxury Supplies & Services Area (LSS).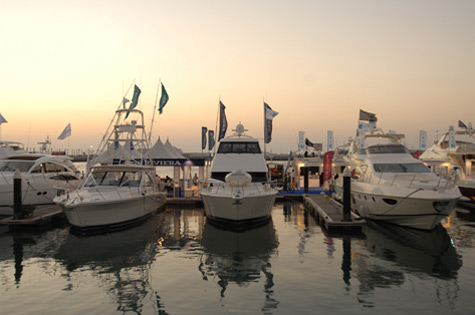 The largest area of the show is the External Area, where an exciting array of small to medium size crafts, from high speed power boats to fishing and smaller pleasure type boats will be displayed.
DIBS 2010 exhibitors list includes Benetti Yachts, Princess Yachts International, Sunseeker Middle East, Westport Yachts, Danish Yachts, ART Marine LLC, Emirates Waves, Azimut, Trinity Yachts and many others.
Show information:
Show Dates: 9 – 13 March 2010
Show Times: 3pm-9pm daily
Show Venue: Dubai International Marine Club – Mina Seyahi
* * *
Related links:
Dubai International Boat Show
Photo: boatshowdubai.com