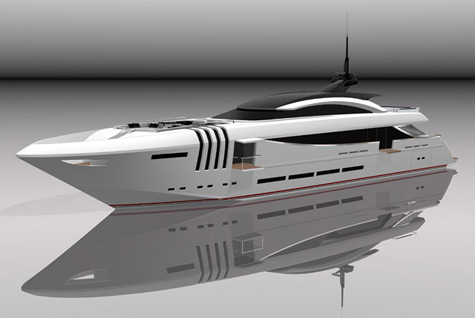 Rossi Navi presented three new design concepts: Ketos 43m, 46m Classic and 55m motor yacht.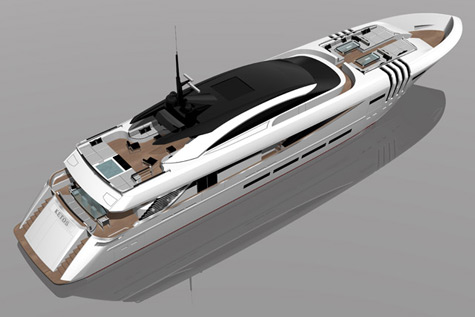 Ketos is a new 43m yacht, designed for Rossi Navi shipyard by Team For Design. Ketos features light marine aluminum structure and aggressive design which doesn't reduce the comfort and interior spaces of the yacht.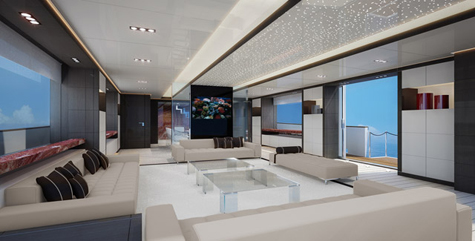 Enrico Gobbi, the designer of the vessel, managed to create a project without the distinction between the design of exterior and interior spaces. The owner's suite features four large vertical windows, which provide much daylight inside and a tremendous view over the sea.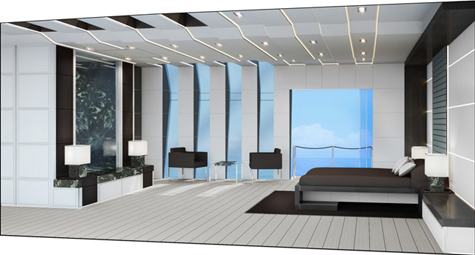 Ketos is available in two versions: Skylounge and Fly Deck. The new superyacht has accommodation for 10 guests and 7 crews.
Specification of the Ketos:
Hull: Marine Grade Aluminum
Superstructure: Marine Grade Aluminum
Decks: N3
Lenght L.O.A.: 42,8 M
Maximum Breadht: 8,3 M
Draft Under Propellers: 2,90 M
M.E.: N 2 X2,720 Kw (3,699 Bph)
Trial Top Speed: 25 Knots
Cruising Speed: 22 Knots
Range at 10 Knots: 2000 Nm
Guests Accomodation: Ship-Owner Suite + 4 Double Cabins
Crew Accomodation: Captain Cabin + 3 Double Cabins
Classification: R.I.Na
Design (Interiosrs And Exteriors): T4 Design
* * *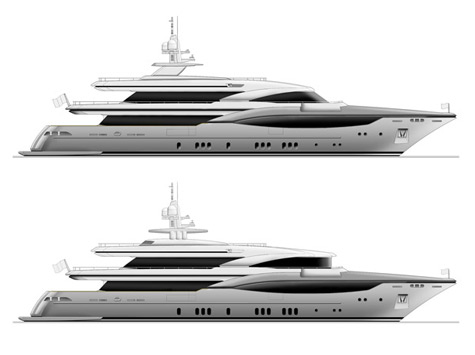 The 46m Classic, designed by Design Studio Spadolini, is characterized by natural elegance, high performance characteristics and extreme comfort. A particular attention was paid to the interiors, external cockpit and spacious sundeck area.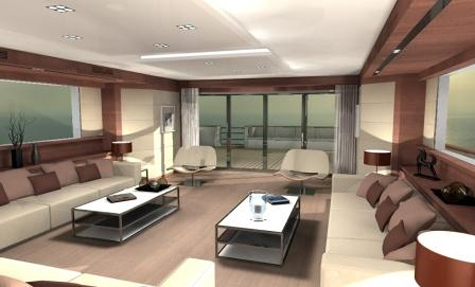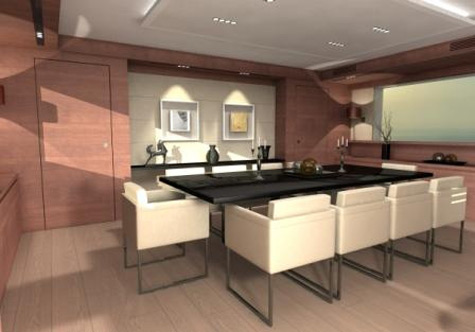 The main deck is devoted to the big living and to the ship owner's area, while the upper deck has been designed to contain a wide wheelhouse and one more salon. The 46 classic can accommodate 10 guests and 7 crews.
Specification of the 46m Classic:
Hull: High Tensile Steel
Superstructure:  Marine Grade Aluminium
Decks: N°3 + Fly
Lenght L.O.A..: 46 M
Maximum Breadht:  9 M
Scantling Draft From Bl: 2,35 M
M.E.:  N° 2 Caterpillar 1300 Cv\Each
Trial Top Speed: 16 Knots
Cruising Speed: 15 Knots
Range At 10 Knots: 4000 Nm
Guests Accomodation:  Shipowner Suite + 4 Double Cabins And 1 Single
Crew Accomodation: Captain Cabin + 3 Double Cabins
Classification: R.I.Na. Charter Class
Design: Design Studio Spadolini
* * *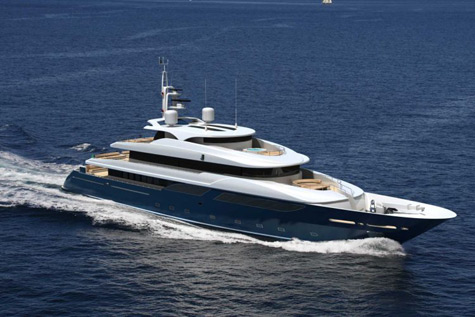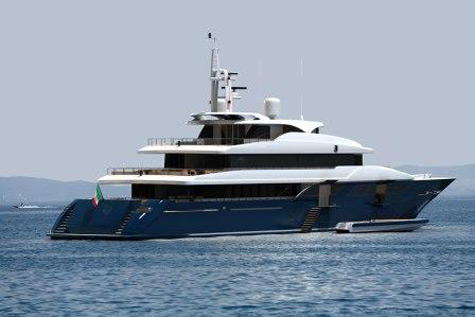 55 m motor yacht is a evolution of the "South" motor yacht launched on June 2008.
The new superyacht features restyled concerning superstructure external lines which make the boat faster in navigation. The stern is slightly extended so as to follow up decks lines in a more harmonic way.
* * *
Related links:
Rossi Navi
T4 Design
Design Studio Spadolini
Photo: rossinavi.it