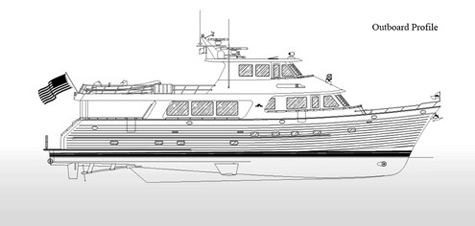 Outer Reef Yachts, the renowned builder of long distance semi-displacement cruising yachts, launches new 86' Skylounge motor yacht.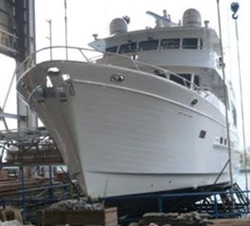 Outer Reef Yachts builds custom long range motor yachts from 60′-118′ and has sales offices in Ft. Lauderdale, Seattle, Sydney, Southampton, London, Monaco, Palma & Milan.
Bound for Turkey, this new flagship of the Outer Reef line will be playing the waters of the Mediterranean Sea and the scenic islands along the coast of Turkey.
Outer Reef 86' Skylounge is equipped with STAR system (Stabilization at rest) provided by TRAC and the system exceeded everyone's expectations.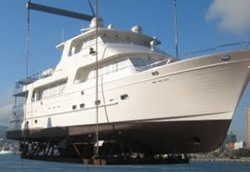 "We are extremely pleased with our new 86 Skylounge and how she has performed. Building this vessel to class and for such a knowledgeable owner has made all if us at Outer Reef very proud", – says Jeff Druek, President and CEO of the company.
Outer Reef Yachts is also currently building a new 70' model for an Australian client to Queensland Commercial Survey, a very stringent building code for commercial vessels. This vessel will be put into commercial charter service and will serve as a mother ship for sport fishing expeditions on the Great Barrier Reef.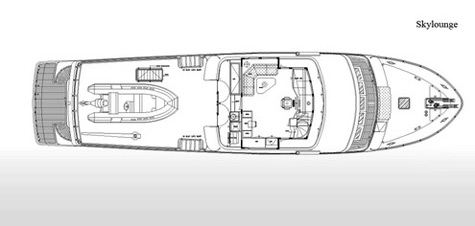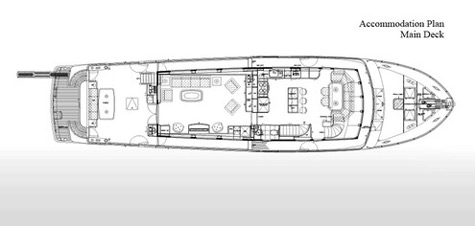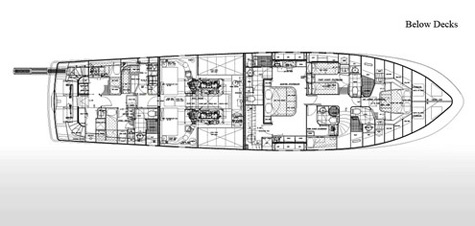 Specification of the Outer Reef 86 Skylounge:
L.O.A.: 86′ 8″ (26.42m)
L.W.L.: 78′ 1″ (23.8m)
Beam: 20′ 6″ (6.25m)
Draft: 5′ 6″ (1.68m)
Displacement: 223,000 lbs (101.15 metric tons)
Fuel Capacity: 3,000 gals (11,355 liters)
Water Capacity: 500 gals (1,893 liters)
Holding Tank Capacity: 200 gals (757 liters)
* * *
Related links:
Outer Reef Yachts
Photo: outerreefyachts.com