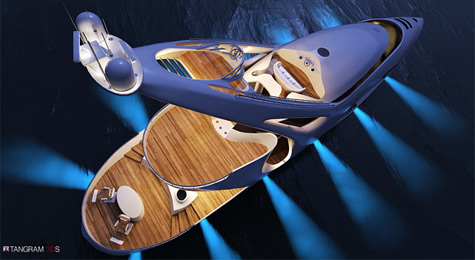 U.S. based builder Schopfer Yachts recently introduced its very latest design to the world of sport fishing with the Audax, a rather impressive concept to be available with a unique open fly bridge design in two lengths of either 95 or 120 feet.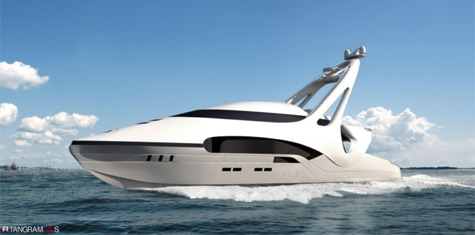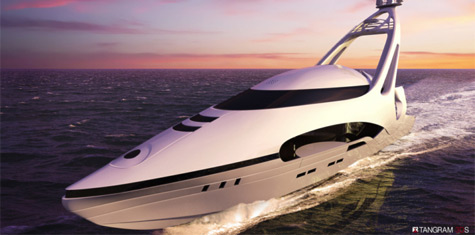 Schopfer Yachts, which has already made a name for itself with its previous yacht concepts such as the Infinitas and the Oculus, have seemingly outdone themselves with this latest innovative design.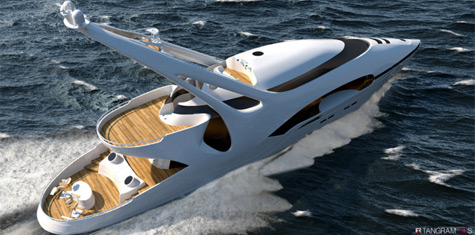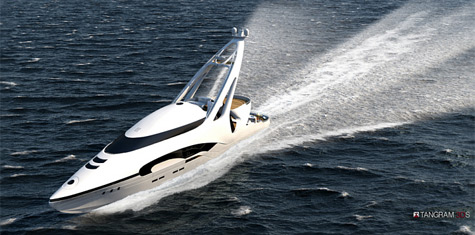 The ancient word Audax itself, which means adventure, gives one an idea as to how the yacht is intended to be used. With a 2,800 horsepower engine and maximum speeds of up to 28 or 30 knots depending on the size of the yacht, the Audax also features a spacious interior along with plenty of cabin and storage space.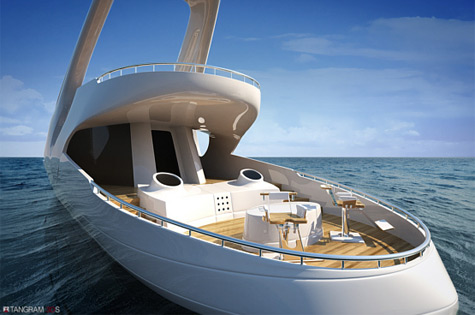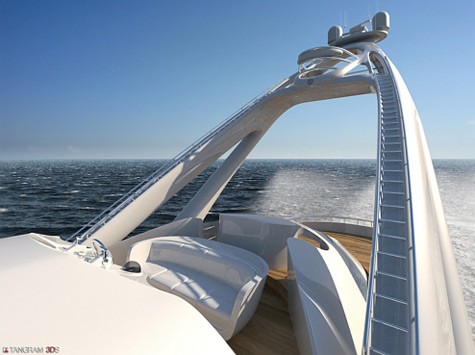 Incorporated into the yacht's main superstructure and reaching high above the three decks is a carbon fiber tuna tower positioned in the main arch. Thanks to the yacht's sleeker bow and wider hull, the innovative design allows for a yacht tender with hoist to sit below its very own aft cabin cover along with two ski jets stored in cargo bins located mid ship also with accompanying hoists.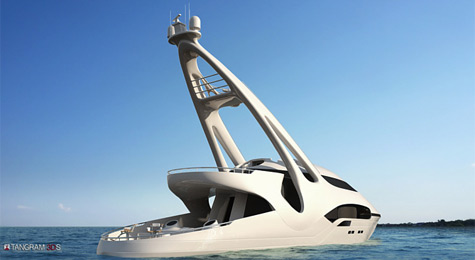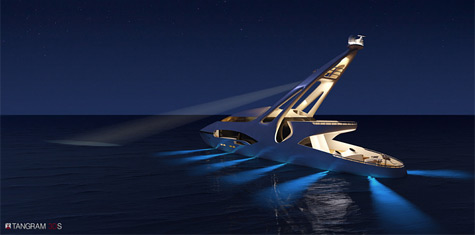 The central staircase and elegant interior are some of the yacht's most notable aesthetic features, and both sizes are able to accommodate up to 10 guests within its guest suites and master suite. There are also separate quarters for crew members aboard the Audax.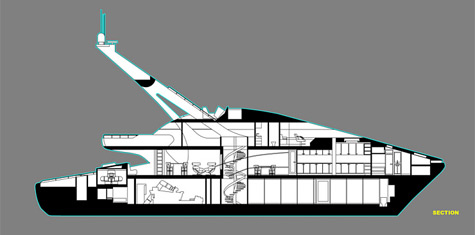 Audax 120' Specifications:
LOA: 120'
Beam: 25'
Draft: 6'3"
Draft: 2,500 nm
Max speed: 30 knots
Cruise speed: 24 knots
Fuel: 5,300 gal
Water: 600 gal
Propulsion: Diesel electric / 2,800 HP
Audax 95' Specifications:
LOA: 95'
Beam: 24'
Draft: 5'10"
Draft: 2,000 nm
Max speed: 28 knots
Cruise speed: 22 knots
Fuel: 3,500 gal
Water: 500 gal
Propulsion: Diesel electric 2,000 HP
* * *
Related links:
Schöpfer Yachts
Photo: ahearnschopfer.com