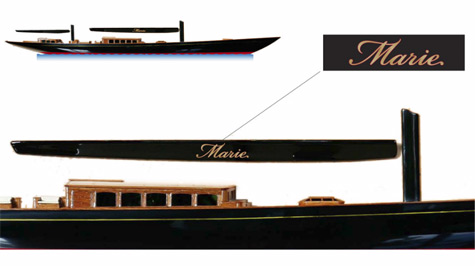 Asterisk Group designed the brand identity for Marie, a distinguished sailing yacht under construction at Vitters Shipyard.
Marie is a 180 ft ketch with impressive speed characteristics and entirely customised interior and deck layout. Marie's interiors were designed by Hoek Design in cooperation with David Easton Design. The yacht is scheduled for delivery in 2010.
Asterisk Group created a timeless and rich brand identity package befitting the quality and craftsmanship of the 180-ft sailing yacht.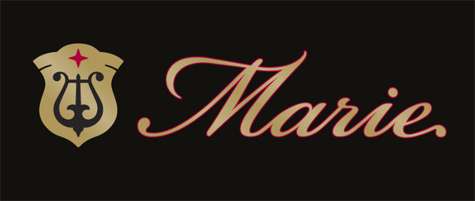 The identity utilizes a classic script in combination with a custom crest. The components are used together and alone in various combinations throughout the yacht.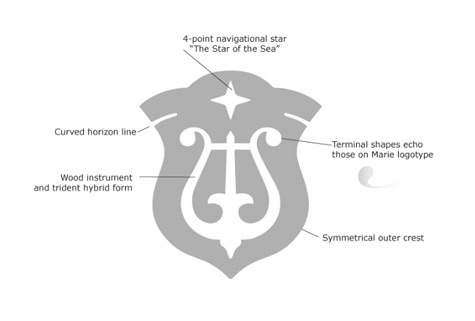 The crest was designed to reflect the passions of the owners: music and maritime history. The central form was inspired by a trident but styled with the curves and forms of the key holes from wood instruments. A compass star represents the meaning of her name: "Star of the Sea".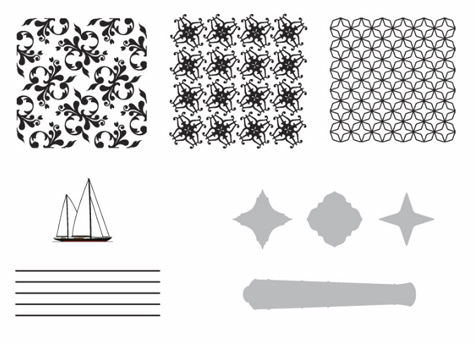 The identity of the yacht will be complemented by custom patterns and forms for incorporation into the interiors and on-board appointments.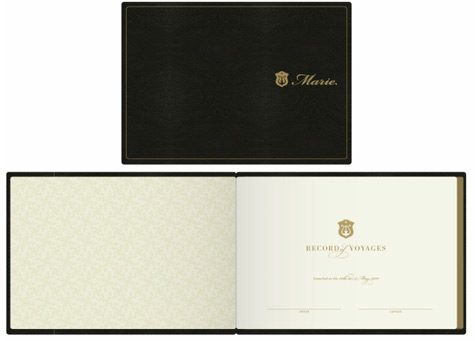 Custom dinnerware, linens, menu templates, captain's log book, towels and bed linens will also utilize various elements of the identity package.
* * *
Related links:
Vitters Shipyard
Hoek Design
David Easton Design
Asterisk Group
Photo: asteriskgroup.com