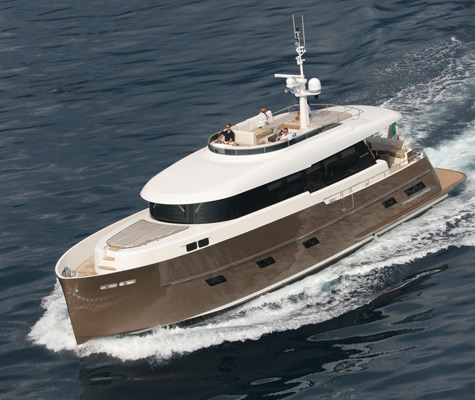 Vripack, a world leader in naval architecture, has designed a yacht for Gamma Yachts' Mini Superyachts series. Called Gamma 20, this steel yacht measures 22.10 m (73.00 ft) and uses the Smart Kit construction method.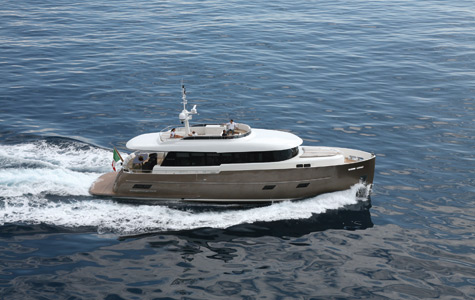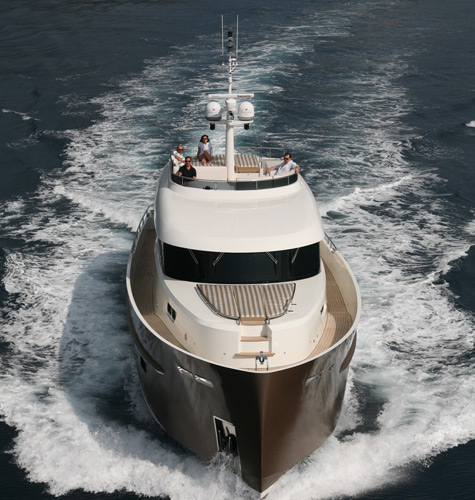 The Gamma 20 will come with an elegant exterior, a 360° wheelhouse with a panoramic view and spacious room for up to 8 persons, including two crew members.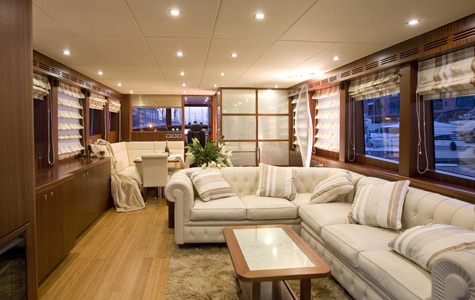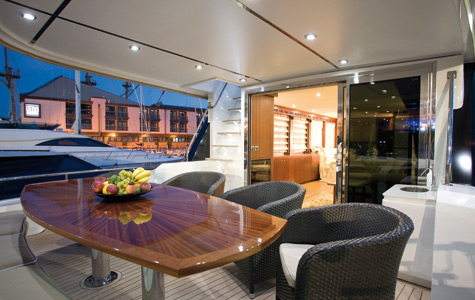 The fly bridge will also have a wet bar with grill and steeling console wherein guests can spend a relaxing time under the sun. Inside the yacht will be a dinette, salon and a galley. The engine rooms will also comprise dual engines that handle propulsion.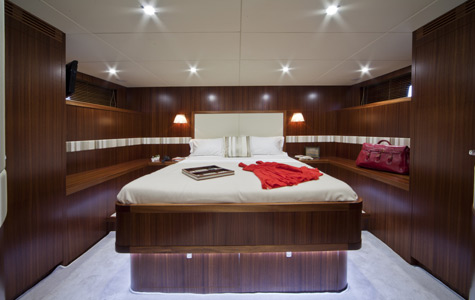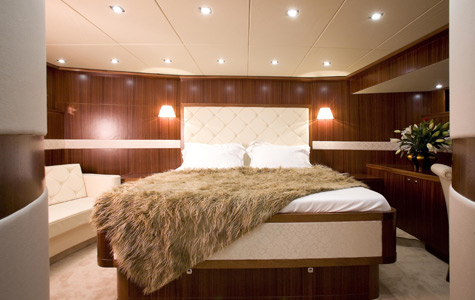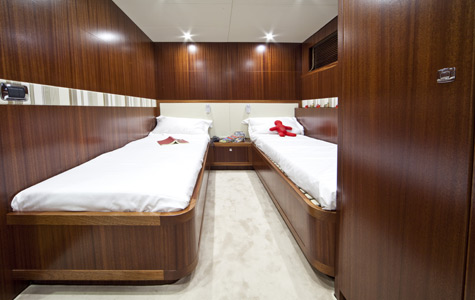 According to Vripack, the Gamma 20 is expected to be completed in about 7 months.
The Smart Kit
Also launched by Vripack, the yacht industry witnessed the birth of the Smart Kit construction method at the 2009 Fort Lauderdale Boat Show. This kit will be gauged for its performance on the still ongoing construction of the Gamma 20.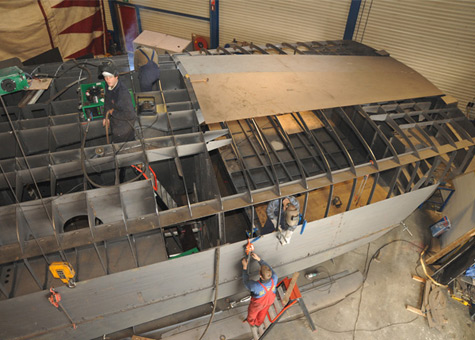 The Smart Kit construction method comes with a load of features. It has a precision detail 3D engineering which allows for less tedious production process. As a result, hours and hours of metal production is significantly reduced and standard profiles are replaced with CNC.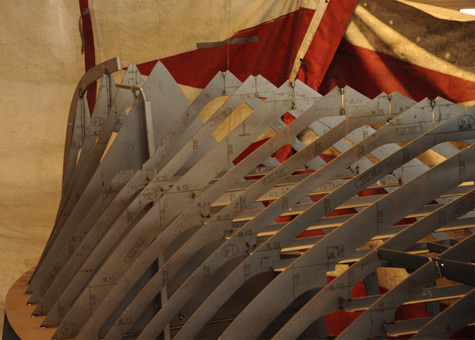 In addition, the Smart Kit allows faster pre-assembling support for builders with more accurate dimensions in only a shorter length of time. This reduces noise, fairing as well as the number of hours needed for construction, which in turns makes for a cost-efficient yacht that zooms fast through the waters.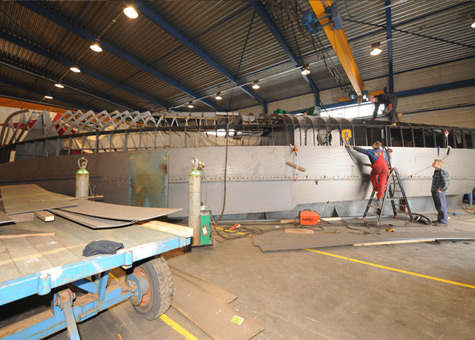 With the Smart Kit construction method, builders no longer need have to purchase new tools or learn techniques to simplify construction. The Smart Kit has been considered to be a revolutionary breakthrough in the yacht industry for its ability to speed up the entire production process.
Specification of the Gamma 20 motor yacht:
LOA: 22.10 m/73.00 ft
LOW: 20.20 m/67.00 ft
Maximum beam: 5.85 m/19.20 ft
Draught 1/2 load: 1.45 m/4.77 ft
Displacement 1/2 load: 52.00 t/114,640 lbs
Hull material: Steel 42 , Grade A Stainless steel AISI 316 L Quality
Deck house structure: Steel 42 , Grade A Stainless steel AISI 316 L Quality
Flying bridge: Composite
Maximum speed: 16 kts (18 kts optional)
Cruising speed: 12 kts
Range: 1,270 nm (cruising speed)
Fuel tank: 5,500 l/1,211 gal
Fresh water: 2,000 l/440 gal
Waste tank: 1,000 l/220 gal
Engines: Yanmar 6SY 650
Optionals: Volvo Penta D 11 650
* * *
Related links:
Vripack
Gamma Yachts
Photo: gamma-yachts.it