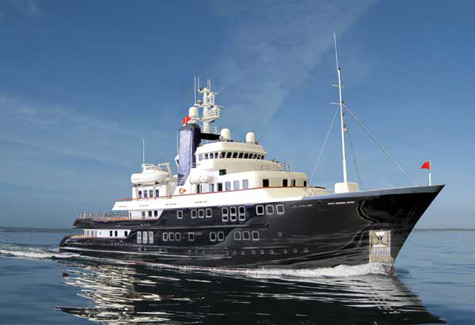 At the end of 2009, Derecktor Shipyards announced another super yacht project by the world renown ship builder from The Netherlands, Vripack, the 60m (200ft) Expedition Motor Yacht.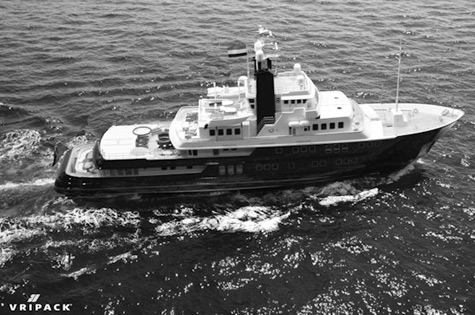 This highly efficient aluminum and steel ship has not only an extreme seaworthiness, but can travel up to 8,000 nautical miles, at 12.5 knots, on a singe fuel fill up. It also has the highest volume custom interior of any ship in it's class. While it doesn't officially have an arctic ice breaking hull, it can nudge large chunks of ice out of it's path, and is designed to be a go anywhere, no nonsense boat that can have unrestricted, long term, transoceanic voyages for her owner and guests. This means that you can go anywhere you want, for as long as you want, only stopping to resupply with food.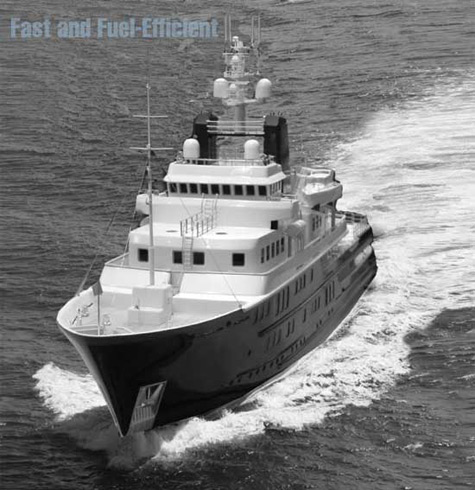 Here are just some of the specifications that make the Expedition one of the best motor yachts ever made. She has a flared bow with a round-bilge displacement hull, with a transom stern. Her straight even keel is for speed, fuel economy and optimal sea keeping. She has a maximum width of almost 40 feet (12m) and it 200 feet long (or 61 meters). At a half load, she has a draft of just 3.2 meters.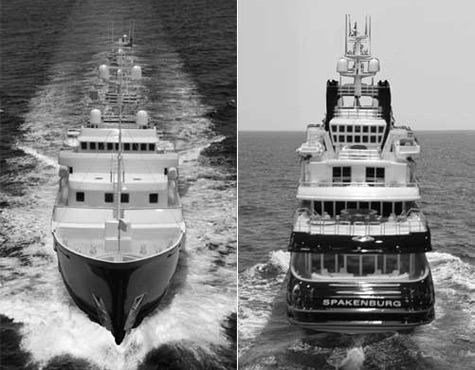 Her twin engine propulsion can travel at a top speed of over 14 knots half loaded. Her 8,000 mile range is base on using one engine with an 80% load, at 12 and a half knots, with a weather allowance of fifteen percent, which is the longest anywhere for the size of this kind of ship. While not an official Ice Class vessel, her hull's advanced scantlings will allow for colder, arctic conditions.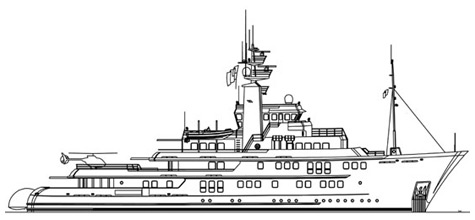 There will be seven different decks, and the owner's quarters will accommodate one full deck, and will luxuriantly support two people. These will include sleeping quarters, guest visiting area, as well as a large bathroom and office space. There will be 6 guest suites on the main deck, that will accommodate 12-14 people. The exact floor plan will depend entirely on the owner's specifications. The captain's cabin will be located on the bridge deck, and the cabin deck will house the rest of the crew, and can accommodate up to 14 crewmen or women. There will be ample space for recreation, pools, jacuzzi and even it's own gym area.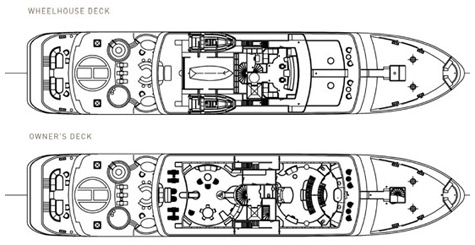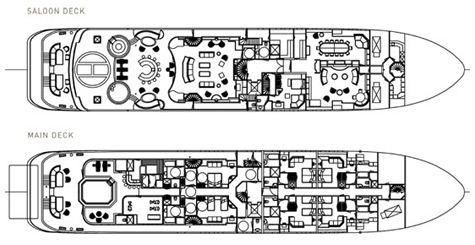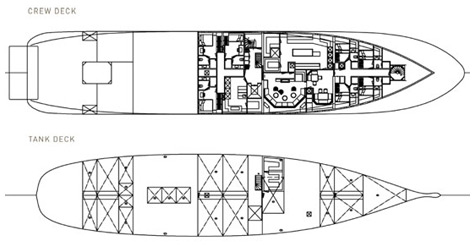 Robert Derecktor started out in 1947 with a dream to build the best boats in the world, and began with a small shop on the waterfront in Mamaroneck New York, with just a handful of workers. Over time the business grew, designs became more and more unique, and the materials and boats have changed. The Derecktor name has come to be synonymous with unrelenting dedication to workmanship and outstanding quality. Now more than fifty years later, they are still known for this, and their innovative designs, attention to detail, and uncompromising customer satisfaction.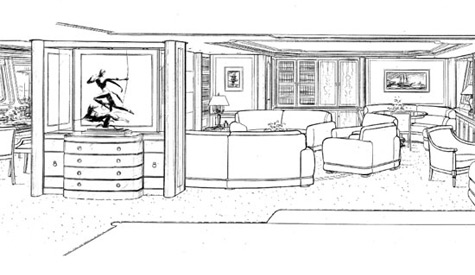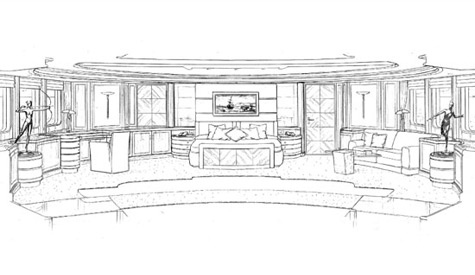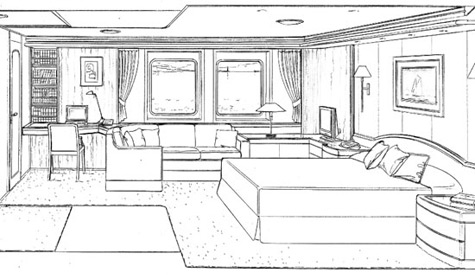 Vripack has been a leader in the construction of quality yachts since 1961, and has a wide range of luxury yachts, catamarans, and sailing ships, as well as working ferries, and charter vessels. They work with other companies like Derecktor, as well as private customers, and naval designers to create some of the world's most unique designs.
Specification of the Derecktor Vripack 60m motor yacht:
Length Overall: 61.07m/200.36ft
Beam: 12.00m/39.37ft
Draught Max: 3.20m/10.50ft
Hull Material: Steel
Superstructure: Aluminium
Guests: 14
Crew: 16
Engine: 2xCaterpillar 3512B DITA
Max Speed: 14.5 knots
Cruise Speed: 12.5 knots

* * *
Related links:
Derecktor Shipyards
Vripack
Photo: derecktor.com, vripack.com