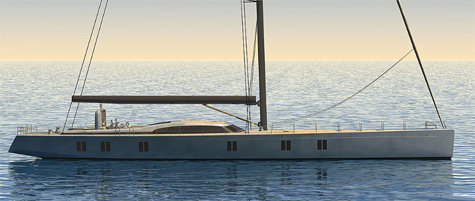 Vitters Shipyard is working on one of the biggest carbon composite syperyacht in length – a 42 meter sloop Sarissa.
It is not the first time Vitters Shipyard is working on a light weight composite hull. The new sloop features Nomex core for the structure and simpler, lighter systems. Composite rigging, lifting keel and lightweight construction make Sarissa one of the most anticipated classic sail yacht.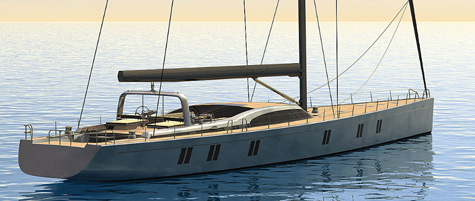 The new yacht was developed in cooperation with Tripp Design Naval Architects and Rhoades Young for interior design.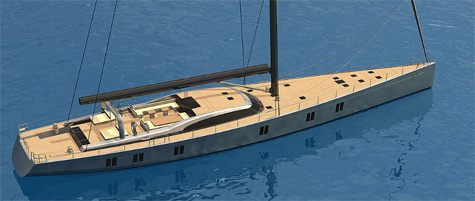 The layouts and deck plans of the sloop stress that Sarissa is a perfect choice for all family. For example, the aft cockpit can be transformed into a swimming pool for the kids.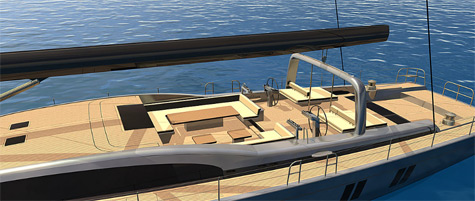 The aft accommodation will host one owner's suite, one guest suite and a children's cabin connected to a nanny's quarter. Forward of the main salon a flight of stairs leads to a formal dining room which can be merged with the galley. Three crew cabins will be located in the fore part of the sloop.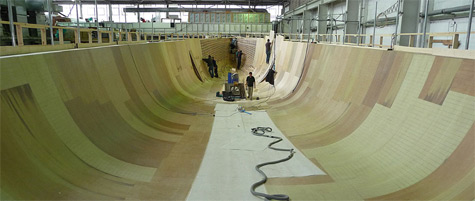 Sarissa is scheduled for delivery in 2011.
Specification of the Sarissa:
LOA: 42.6m (139.7')
Beam: 8.6m (28.2')
Draft: Lifting Keel
Concept: Tripp Design
Interior: Rhoades Young Design
Builder: Vitters Shipyard / Green Marine
Construction: Carbon on Foam
Launch: 2011
* * *
Related links:
Vitters Shipyard
Tripp Design Naval Architects
Rhoades Young
Photo: trippdesign.net, vitters.com