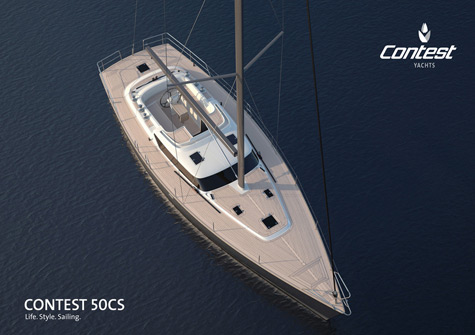 Contest Yachts will unveil their Contest 50CS at Boot Düsseldorf 2010. The unveiling of the Contest 50CS will focus on the company's motto, which is "Life. Style. Sailing." This event will make everyone imagine the unique experience of getting to sail the vast and beautiful oceans of the world once they get a glimpse of this exceptional yacht.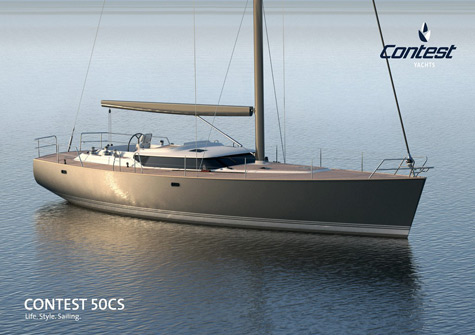 This yacht has been built to follow the successful example of the larger Contest 57CS and 62CS. Like its larger examples, the new Contest 50-ft yacht comes with the same large windows, and a gorgeous deck giving it a very sleek outline and a bright interior packed with scenic views for everyone to enjoy.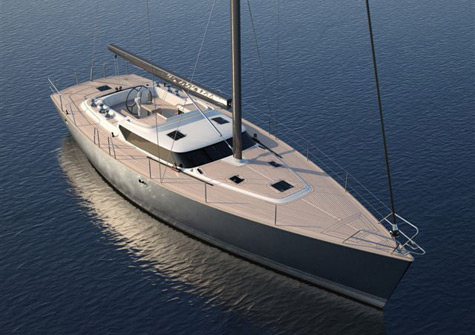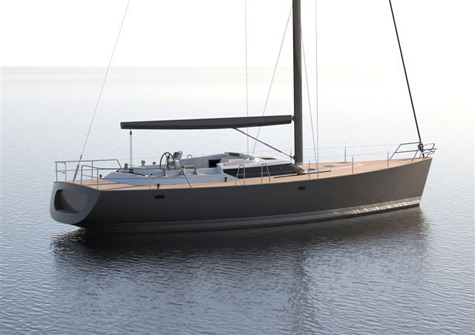 The Contest 50CS is made in the Netherlands and is 14.99 meters in length. This yacht has a very roomy cockpit, which can accommodate up to six individuals.


The interior of this yacht is simply stunning. With the interior design done by Birgit Schnaase Interior Design, where there are exceptional standard features selected such as oak floors to quality upholstery. You can also pick from various contemporary designs based on your own specific that that will give you the first class comfort you deserve.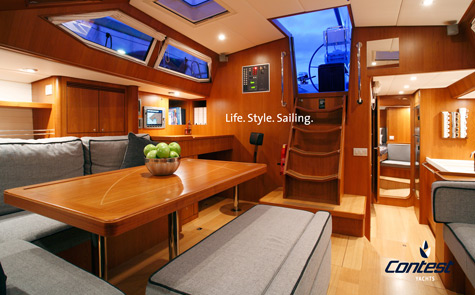 Aside from its aesthetically pleasing features, the Contest 50CS is an impressive lightweight and well-built yacht, which reflects in its exceptional performance. The hull of the new Contest 50CS is built with the best quality materials and the interior is built right in the Medemblik yard. This has allowed for consistent quality inspections during the entire building process so you know that your yacht will be well built.
The Contest 50CS carries on the successful legacy of the Contest by putting much focus on performance as well as design. With its sleek look, simple rig and plenty of room in the sail area and careful weight saving make this yacht easy for a couple of people to control while maintaining high speeds on long journeys.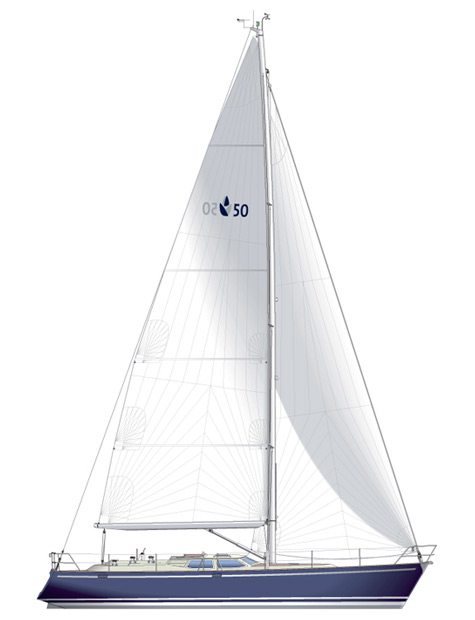 Specification of the Contest 50CS:
Length: 14.99 m/49'18″
Length waterline: 13.13 m/43'08"
Maximum beam: 4.58 m/15'03″
Displacement: 17,500 kg/38,580 lbs
Draft bulb keel: 2.15 m/7'05"
Ballast bulb keel: 6,100 kg/13,445 lbs
Mast height abovewaterline: 22.80 m/74'8″
Mainsail: 67 m2/723 ft2
Genoa: 58 m2/616 ft2
Fuel tank: 600 l/132 imp. gal
Water tank: 720 l/158 imp. gal
Engine, Yanmar:  81 kW/110 hp
Owning a yacht can be like a dream coming true. With the Contest 50CS, you will truly have the chance to experience the luxurious beauty and artistry of a fine yacht. You will see that a thrilling time awaits you on the sea wherever you may explore. Find out what a sporty, trendy high performance yacht can do for you!
* * *
Related links:
Contest Yachts
Photo: contestyachts.com