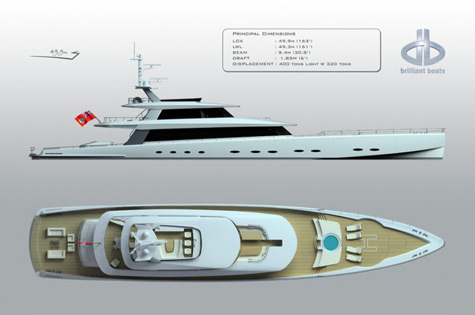 There's a new concept coming from Brilliant Boats. It's all about the 50-meter Sport Fisherman. This is the first Sportfish yacht that is designed for the super yacht segment. It's a battle boat in itself. This isn't your ordinary yacht.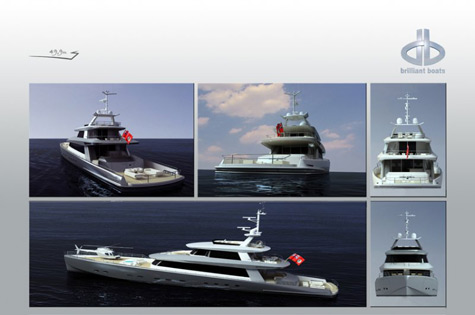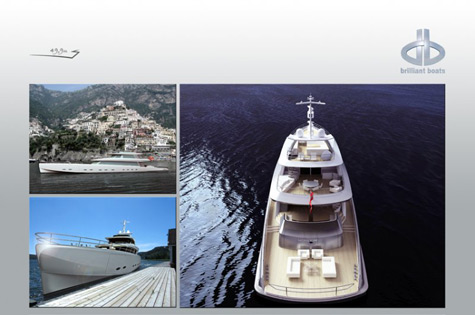 This boat weighs at 500 grosse tones and measures at 49.90 meters, or 163.7 feet. This yacht is not only efficient, but it's fast as well. Sport Fisherman is a huge, high-powered super yacht. The big benefit is that it has light fuel consumption for something of its speed and size.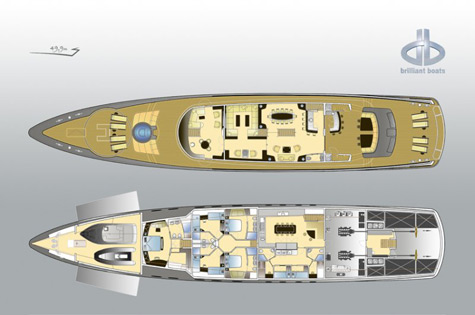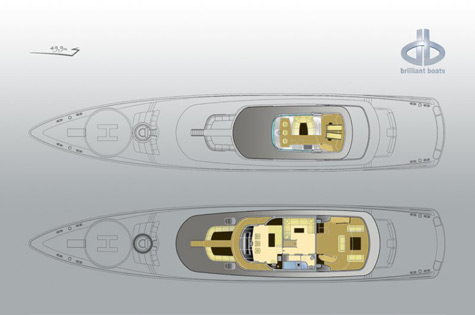 A lot of features come equipped with the Brilliant Boats 50m superyact. This includes large outside areas, lots of natural light, and expansive glass windows. Now, the deck windows are bigger than normal, there's a full standing height towards the dining area, and outstanding views from the inside of the boat. Towards the front of the boat, a Portuguese bridge is set up for lounging or for dining. There are also tables that lift up to accommodate the geographic elements. Also, a centerline staircase provides access to the foredeck.
The business end of the yacht is completely open and close to the water. This provides people with the chance to fish or view the ocean. Just a few steps away is a dining area, bar, and sky lounge deck. This BB50 is truly made for outdoor living. No matter what you do, you get to enjoy the sea air.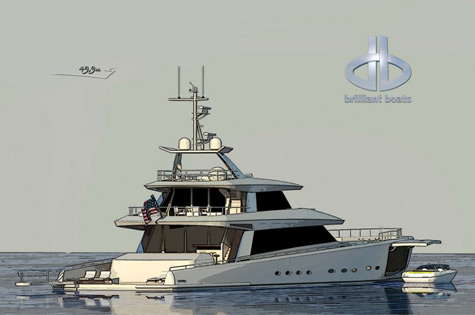 You can also invite your family and friends on the boat. It doesn't always have to be about business and fishing! The open area can be turned into a huge beach club complete with chairs, sofas, and water level access. You can use the aft deck to carry some water toys or jump into the water.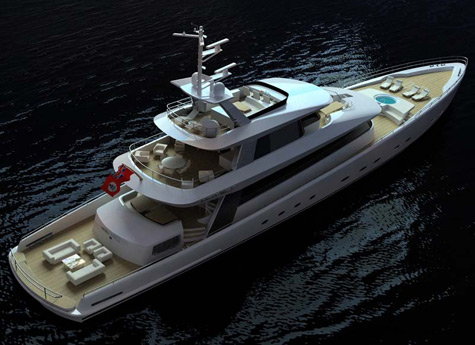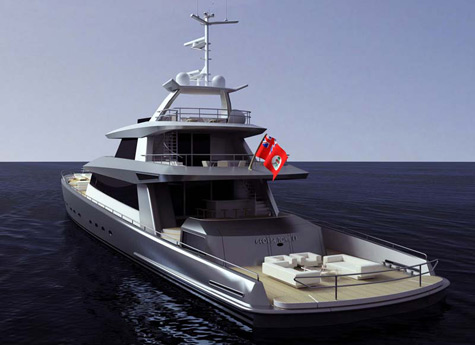 The captain gets his own private cabin, which is a few steps down from the bridge deck and sky lounge. He can rest and relax away from everyone.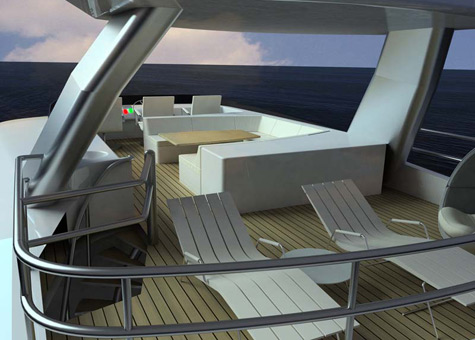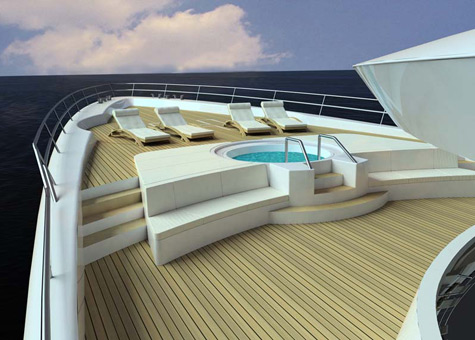 The foredeck even has a commercial spa with room for 8 people. With it are sun pad area, sofas, and room for patio furniture or socializing. Beneath it is a garage and mooring compartment.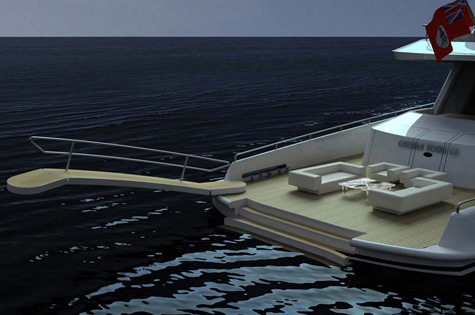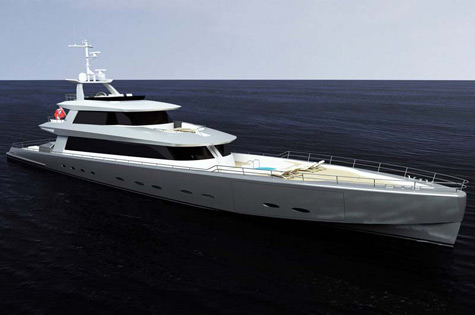 Yes, Sport Fisherman superyacht from Brilliant Boats is realy created for luxury holidays and super pleasure. You're free to buy them or rent them. There's no limit to what you can do with this boat. Everybody will be clamoring for the new BB50 concept.
* * *
Related links:
Brilliant Boats
Photo: brilliantboats.com