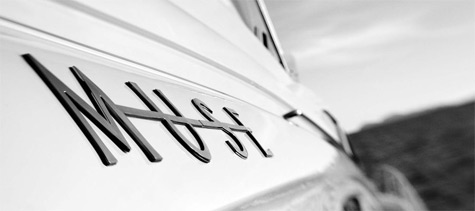 If you haven't yet experienced the Rodman MUSE 50 up close and personal, the newest and fourth model in the prestigious series Rodman Muse, you are truly missing out!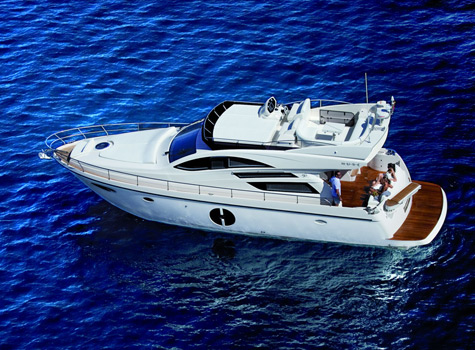 The Rodman MUSE Series is manufactured in Spain and is designed by Fulvio de Simoni. This boat has got twin Volvo Penta D11 with 670hp diesel engines on V drives. She can go at a maximum clip of 57 kph (31 knots) with a cruising speed of 46 kph (25 knots) and has got an elevated displacement of 22.353 kg (24.64 US tons). She's got three cabins, six berths and can hold up to 16 passengers.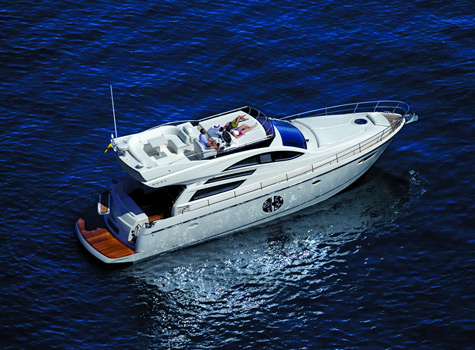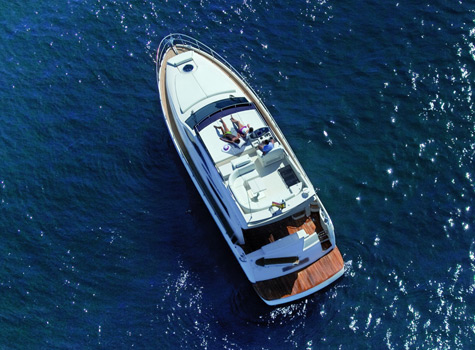 Fulvio de Simoni has reached new levels in his latest Rodman MUSE design, optimizing space without sacrificing any of the character and elegance that has come to be expected from this range. For a boat that is 15.3 metres (51 ft.) overall in length you get the feeling that it's much larger, whether you're inside or out. On the fly bridge, forward of the helm position, there's plenty of room to lie down and catch some sun as well as a large L-shaped sofa and adjustable height table, behind the helm, that comfortably sits up to eight people. In the bow of the boat you'll find a small sofa and ample room to sunbathe. The cockpit has got another sofa with enough space to add a few teak chairs and tables to relax around.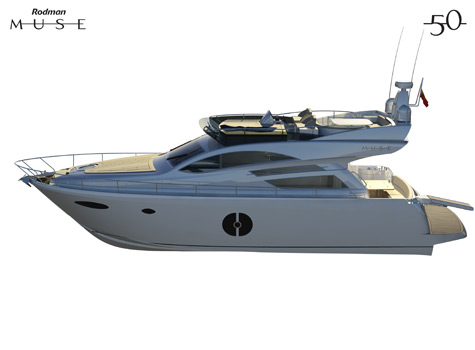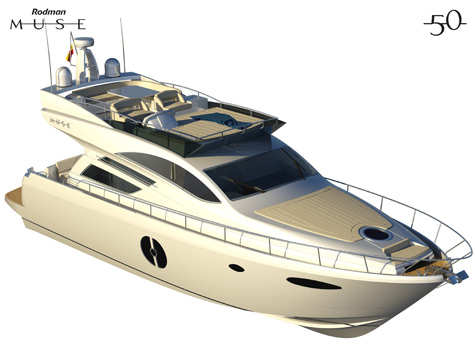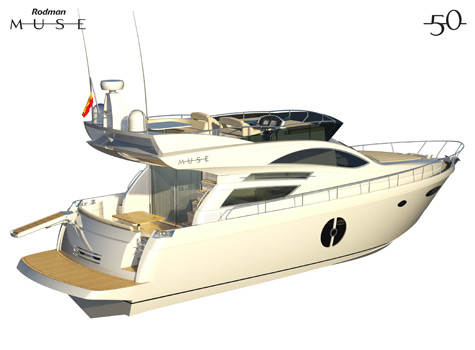 On the inside, there's lots of natural light coming right through to the centre of the boat and portholes in the guest cabins open up to allow fresh air to come in. The heads and cabins are all finished in rich walnut wood and are truly elegantly designed. You'll also find ample amounts of natural leather, tempered glass countertops, stainless steel appliances and of course, teak in all the right places throughout the interior-true quality! Functionality and space maximized to make you feel comfortable and quality materials to make you feel pampered. The interior is a 'must see' for more details on layout.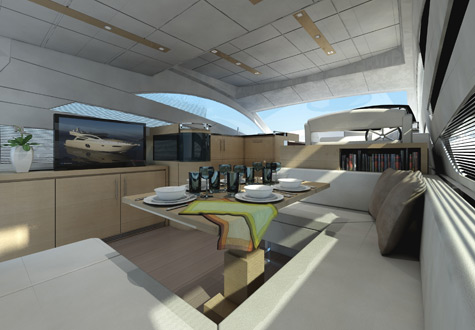 The inside main helm has got the Rodman MUSE adjustable height steering wheel with an electric switch in the console. It is also equipped with an ST 6002 Raymarine autopilot. To access the boat, a built-in Besezoni 402 electro hydraulic bath step and a Besenzoni PI 489 electro hydraulic gangway have been installed, and when folded, become totally integrated in the bathing platform on port side. A Maxpower bow thruster of 125 kgf pushing capacity and two electric winches are provided to ease mooring and unmooring manoeuvres.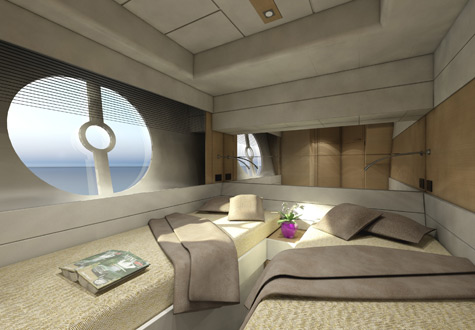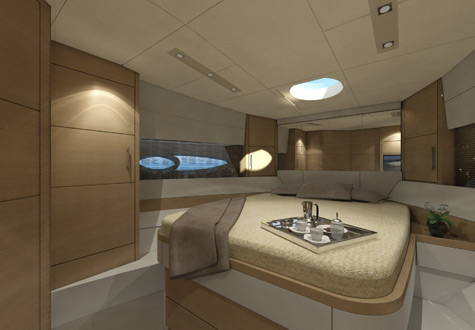 Solid navel engineering, again true to Rodman, makes this boat a pleasure to navigate. The RQS (Rodman Quality System) has been followed throughout the navel construction process to guarantee that its engineering, design, structural sturdiness and safety features meet the high standards of Rodman and speaks to the wealth of their experience in creating a truly exquisite yacht!
* * *
Related links:
Rodman Muse
Rodman Group
Photo: rodmanmuse.es