Italian yacht maker Sanlorenzo recently announced the third generation of their Sanlorenzo SL62 at the Boot Dusseldorf 2010. Modified for both performance and aesthetics, the third version of the Sanlorenzo 62′s exterior now more resembles the yacht maker's previous 72 meter and 82 meter versions. However, the company excitedly describes the boat as a completely new model.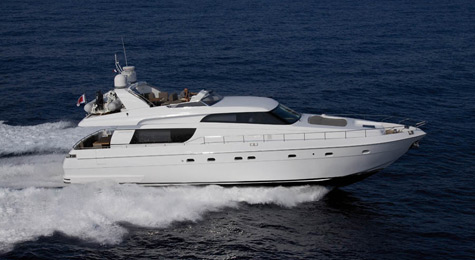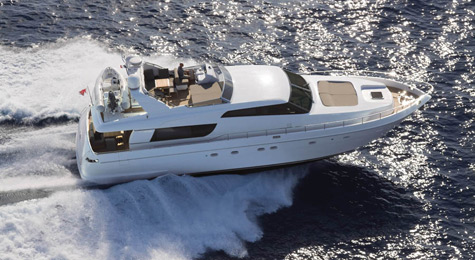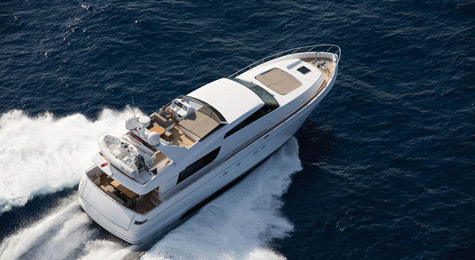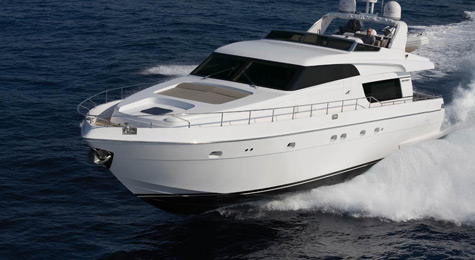 In addition to its notable performance with maximum speeds of 24 knots, the latest Sanlorenzo SL62 features a rather attractive interior complete with an open, fold-out swimming pier for guests to enjoy. And, as is the case with all yachts manufactured by Sanlorenzo, owners have the option of customizing the furnishings and fittings to fully personalize their boat.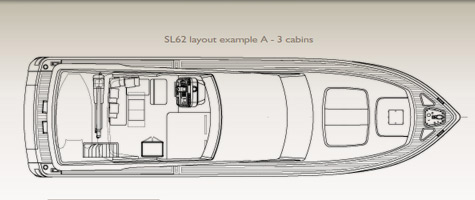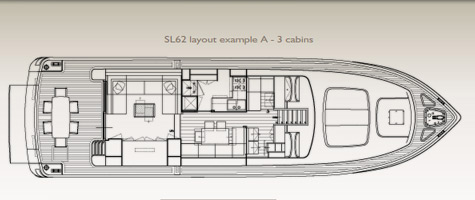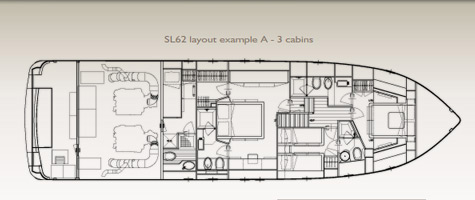 Some highlights of the Sanlorenzo SL62′s interior include an American walnut salon floor, teak floors in the showers, teak wooden steps to access the fly bridge or the stern platform, and the bathrooms also feature travertine marble.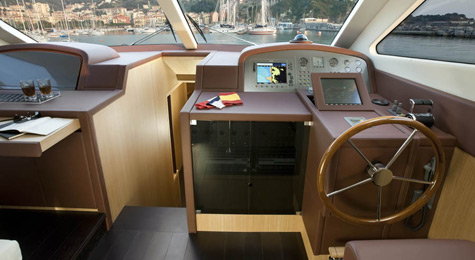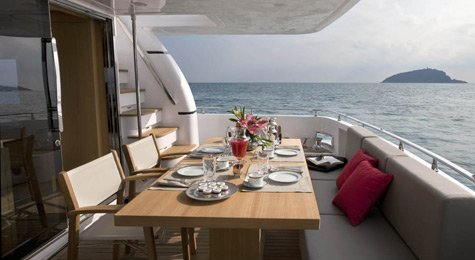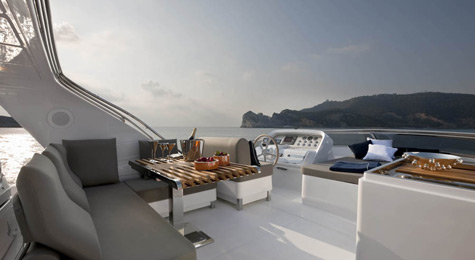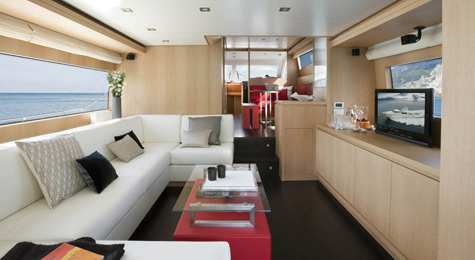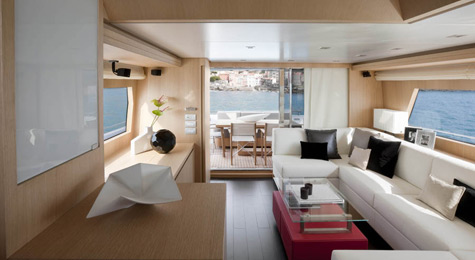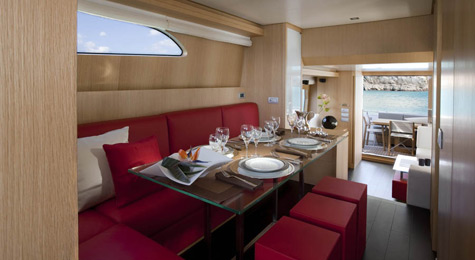 The updated inside of the third generation of the Sanlorenzo SL62 is outfitted to accommodate up to six guests at a time within two twin cabins and one double cabin. The crew cabin is also located below the decks and is easily accessible through the pantry, making good use of the yacht's available space.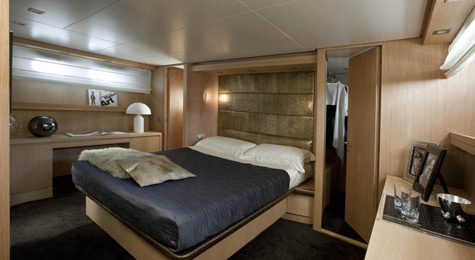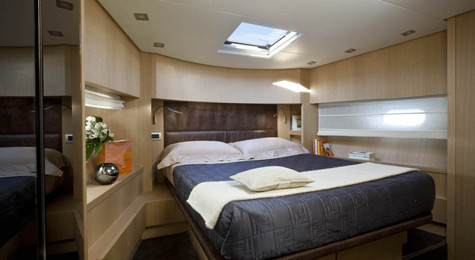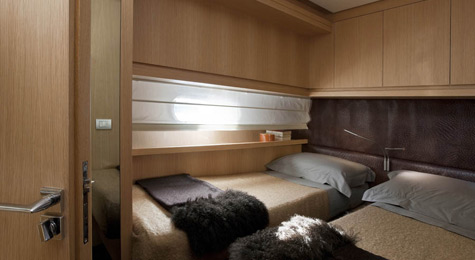 All cabins are air conditioned for comfort and feature their own en suite facilities, and the owner's cabin also has a convenient space saving shoe cabinet for quick access and easy storage.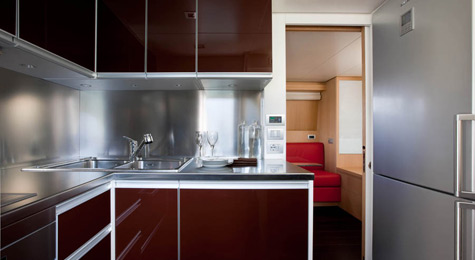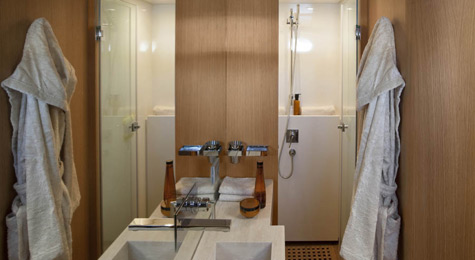 Specifications of the Sanlorenzo SL62 motor yacht:
Overall length: 18.90 m
Waterline length: 16.07 m
Overall beam: 5.20 m
Moulded depth: 2.10 m
Draft at full load: 1.70 m
Displacement light ship: 37.00 t
Displacement full load: 39.00 t
Guest berths: 6
Crew berths: 1+1
Engines Option A: 2 x Caterpillar C18 / 2 x 1,150 MHP (2 x 858 kW) at 2,300 rpm
Engines Option B: 2 x MTU 8V 2000 M92 / 2 x 1,100 MHP (2 x 810 kW) at 2,450 rpm
Propellers: 2 x "Rolla"
Maximum speed (at 1/3 load): 30 knots
Fuel capacity: 3,600 l
Fresh water capacity: 1,000 l
* * *
Related links:
Cantieri Navali Sanlorenzo
Photo: sanlorenzoyacht.com