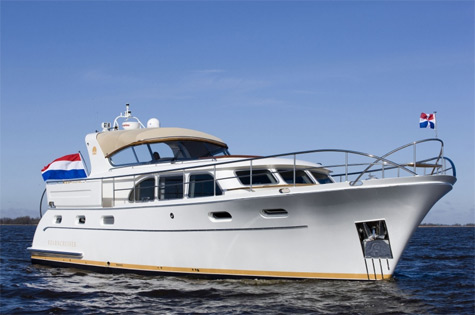 Boarnstream presented another medium mega yacht at Boot Dusseldorf 2010 – the Boarncruiser 50' Retro Line.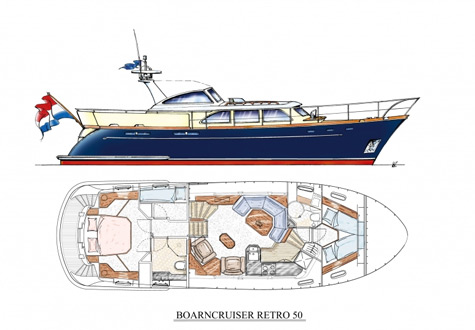 Space, privacy and comfort are uppermost in the design of the Retro Line. Each Retro Line yacht can be made of steel or aluminium and with or without pilot house. The Boarncruiser 50' Retro Line is available in steel with a speed of 11 knots (20.3 km/h) or also in aluminium for greater speed.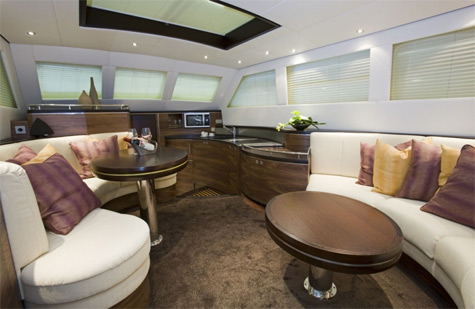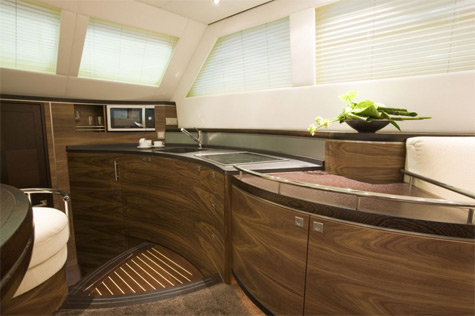 The helm is integrated amidships. The 50' has a spacious aft deck below a convertible hood, which can be opened electrically.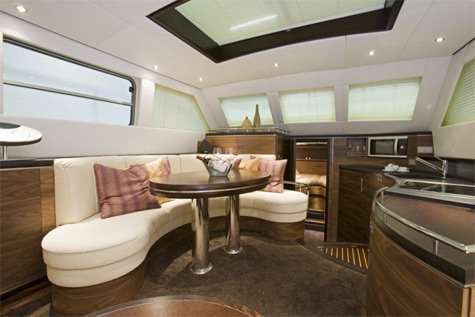 The interior of the yacht can be finished in tree different variants: Crianza, Reserva or Grand Reserva. All types of the interiors are stylish and luxurious. There is a spacious owner's cabin in the aft, in front of which there is a cabin with bunk beds. The VIP cabins are located at the fore of the boat, with two single berths in a V shape at the bow.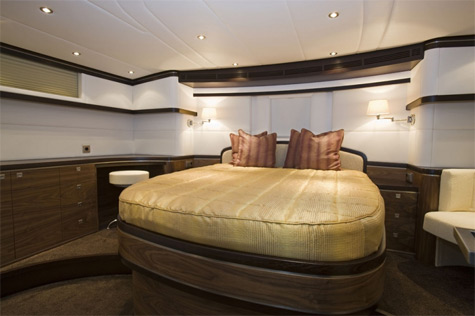 The Boarncruiser 50' Retro Line is the classic gentleman's yacht which can be configured to the owner's wishes.
Specification of the Boarncruiser 50':
Length overall: 14.99 m
Beam: 4.80 m
Draft: 1.25 m
Air draft: ca. 3.40 m
Weight: ca. 30,000 kg
Engine: 1×225 HP/165 kw
Perkins: M225Ti diesel
Diesel fuel tank: 1,500 l
Water tank: 1,200 l
Superstructure: Steell
CE-classifictation: A
* * *
Related links:
Boarnstream
Boot Dusseldorf
Foto: boarnstream.com