Emocean Yacht Design revealed the concept of the world's largest megayacht Project 1000 200m Motor Yacht.
The 200-metre yacht features a drive-in garage, vehicle garage, two 30m day boats, helipad and hanger, 30m swimming pool, nightclub, casino and games room, 2 level cinema and 3 beach clubs with health spa.
The Project 1000 has 10 VIP rooms, 22 guest suites and a private owner's deck. The 200-metre giant accommodates 45 passengers and 70 crews.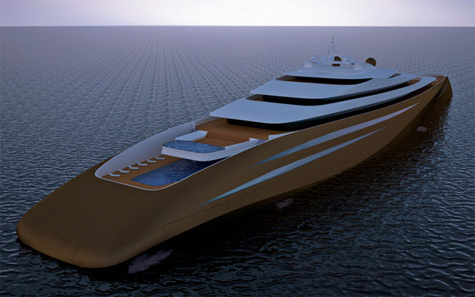 In spite of huge sizes, the new yacht provides maximum speed of 28 knots, a cruising speed of 20 knots and a range of 6,500 nautical miles at cruising speed.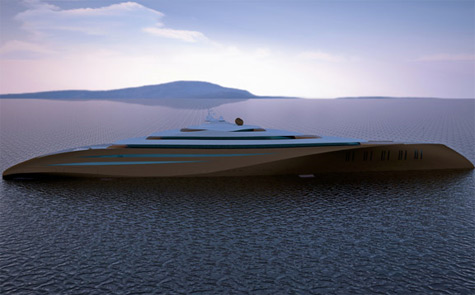 The builder of the 200 metre gigayacht from Emocean Yacht Design isn't yet decided. If completed, the yacht would be the world's largest vessel. Today the largest private yacht is Eclipse. She belongs to Russian oligarch Roman Abramovich and is 30 metres shorter than Project 1000.

Specification of the Project 1000:
Length Overall 200 m
Length Waterline (draft) 205 m
Breadth (moulded) 22.8 m
Design Draft (nominal) 6.5 m
Maximum Speed (at design draft) 28 Knots
Cruise Speed 20 Knots
Range 6500 Nm
Guests 45
Crew 70
* * *
Related links:
Emocean Yacht Design
Photo: emocean.be