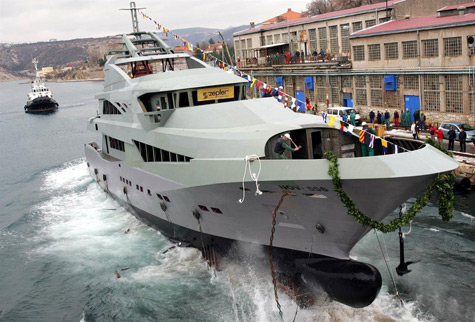 In February 2009 the shipbuilding contract for a motor yacht Zepter 50 was signed between the oldest shipyard in Croatia, Kraljevica shipyard, and Propela, the subsidiary of the well-known global giant Zepter International. After almost a year of work the hull of the 50 metre long motor yacht was launched on 21 of December 2010.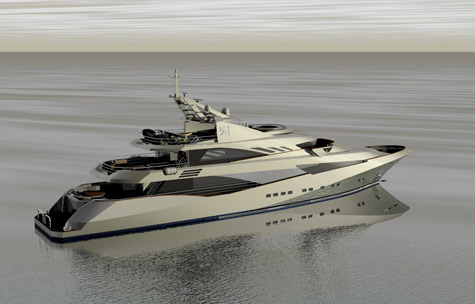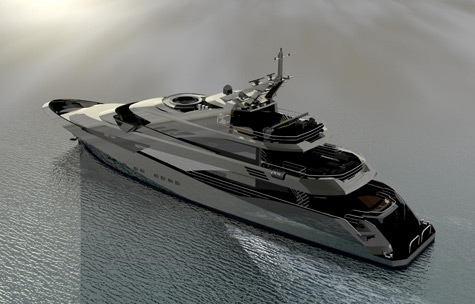 The exterior design of the vessel was created by Croatian naval architect Srdjan Djakovic. Zepter 50 is largest project developed by Srdjan. The previous ones were mainly small GRP boats up to 20 metres in length.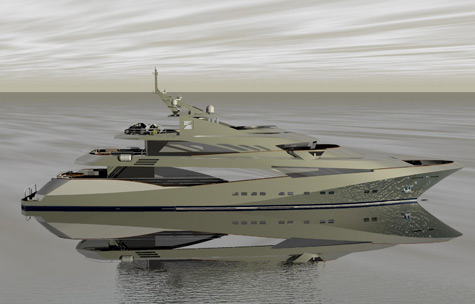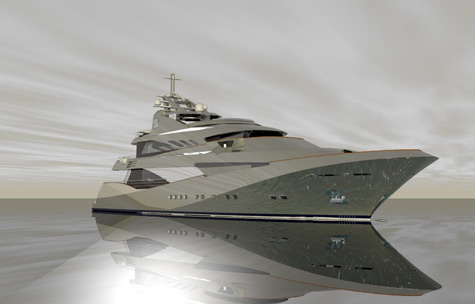 The hull and superstructure of the yacht will be in steel except the structure above the sun deck (last deck) together with mast, made in aluminum.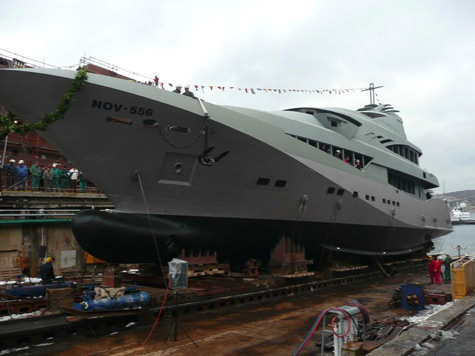 Zepter 50 will be powered by twin Cummins KTA38M-1 turbo charged marine diesel engines.
The average speed of Zepter 50 will be about 13.0 knots with 50% fuel and water in the ship tanks and with the power of each main engine of 780 kW. Maximum speed in the same conditions will be approximately 14,9 knots. The range, with the same load and cruising speed of 13,0 knots with one generator working, will be approximately 3500 Nm.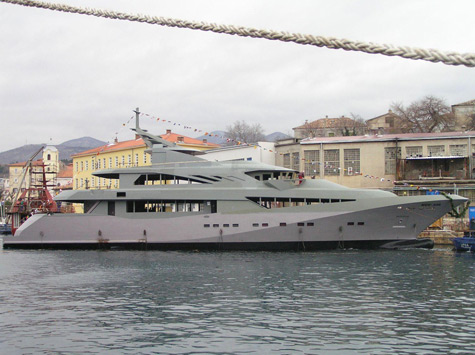 Zepter 50 will have six guest cabins, four on the main deck and two on the VIP deck, and 6 crew cabins. The designing of Zepter's interiors is in the final phase.
Zepter 50 is the first yacht in series of projects that Zepter group is planning. The estimated cost of the yacht is 30 million euros.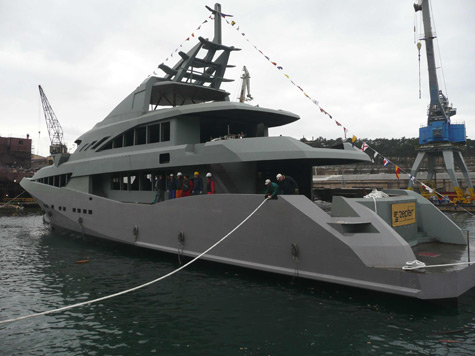 Specification of the Zepter 50:
Length overall : 49,91 m
Length waterline at full load: 44,27 m
Breadth extreme: 9,40 m
Maximum draft: 2,30 m
Deckhouse height (1.tier / 2.tier): 2,70 / 2,50 m
Gross tonnage: 606
Displacement: 545 t
Diesel oil storage tanks: 2×37000 l
Fresh water tanks: 2×15000 l
Hull material: steel
Main Engines: Cummins KTA38M-1, 821 kW at 1800 rpm, turbo charged marine diesel engines
Max speed: 14,9 kts
* * *
Related links:
Kraljevica shipyard
Photo: Srdjan Djakovic/brodkr.hr