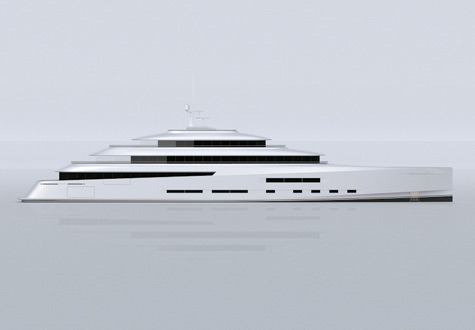 Recently, the companies ICON Yachts and Newman Stacey Design unveiled the amazing 72 meter superyacht. The purpose and intent of this particular superyacht was to create a luxury yacht that would be appropriate for a family. The platform of this particular luxury yacht is completely optimized and created in such a fashion that it would have a high appeal to individuals and businesses that focus on family oriented charter services.
While there are many distinct features that play a role as far as the overall design of the 72 meter superyacht is concerned, the unique feature of this yacht is that the client that purchases it has the ability to customize the design in many ways.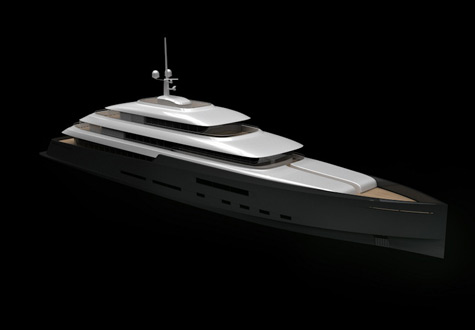 The 72m Superyacht design works to deliver an exquisite form and a high level of elegance. While simple, the design includes an intricate level of detailing that has been referred to by many as "Crisp Contemporary". If you take a look at the lines of the water vessel that are running horizontally, you will find that there is a high level of emphasis. The way that these lines run result in the luxury yacht appearing longer in a visual sense. When the line contours are combined with the sheer design of the superstructure as a whole, it creates an appearance that reflects grace and balance.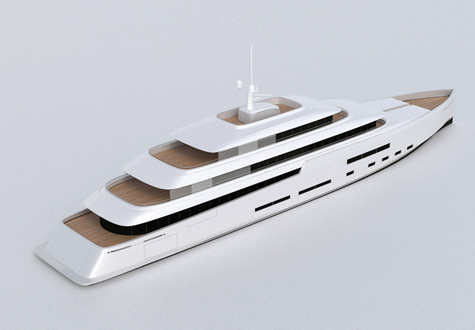 The internal design of the 72 meter superyacht from ICON Yachts and Newman Stacey Design is internally designed in such a way as to take advantage of the views that are possible while onboard the water vessel. Many different pieces of glass have been used throughout the luxury yacht in order to create a visual that is considered to be "panoramic". The idea is to bring in plenty of lighting while allowing guests onboard the ship to enjoy the views and appeal of traveling along the water. There is a high level of flexibility when it comes to the guest areas inside of this luxury yacht.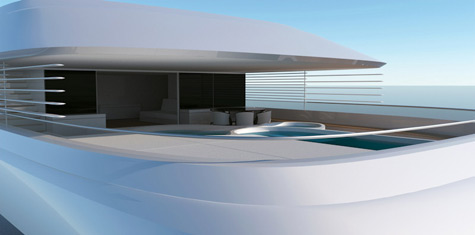 When visiting the lower deck, you will be pleased to find that there is an actual beach club on the superyacht. You will love the lounge that is part of this club. There is a door that is called a "Transom" that folds easily so that when you bathe, you can do so at the edge of the water that you are traveling upon. If families travel on this 72 meter superyacht, they will find that this particular area can be used comfortably as a room where children many play. If additional cabin space is required, it can be transformed into a cabin or even two cabins! There are a total of five decks and even an elevator that may hold up to five people at a time.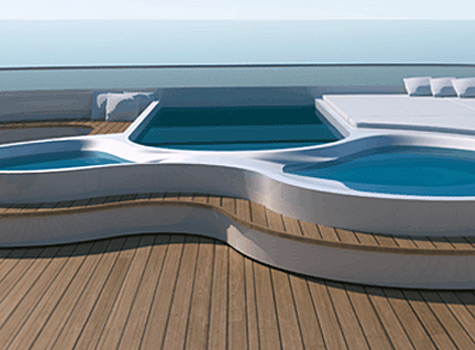 If you are seeking a beautiful, family oriented luxury yacht, check out the 72 meter superyacht by ICON Yachts and Newman Stacey Design.
* * *
Related links:
Icon Yachts
Newman Stacey Design
Photo: newmanstacey.co.uk