Here is another première at the Boot Düsseldorf 2010. Drettmann Group presents Elegance 68, a luxury middle class vessel.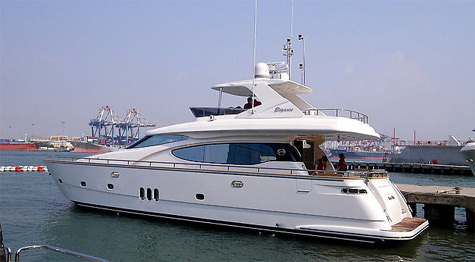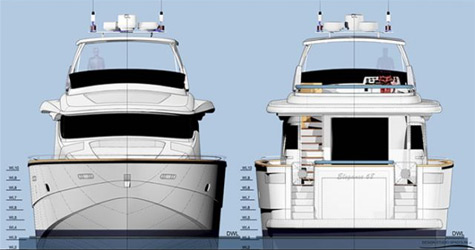 Drettmann Group was founded in 1970 as a German family-owned enterprise. Over the course of the years, it has developed into a luxury yacht dealer of international renown. Over the past 14 years Drettmann Group has built about 200 Elegance boats.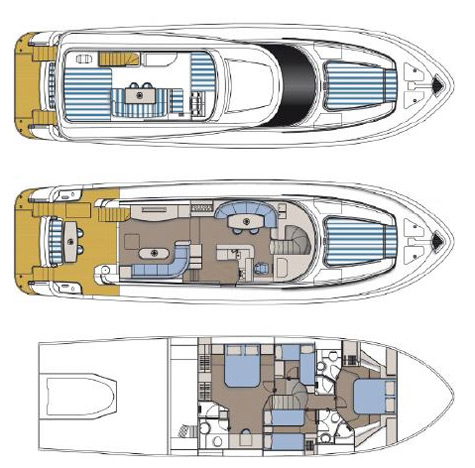 The 20.80 m Elegance 68' is a 48 ton flybridge motor yacht, made completely of GRP and powered by twin 1,360 hp MAN 12- cylinder engines. The new yacht features one Böning Ship Alarm System at each of the helm stations, a versatile, agile Williams tender with a saddle seat, a Weber engine and a jet drive system.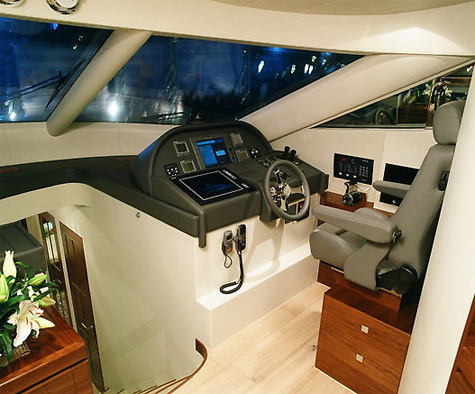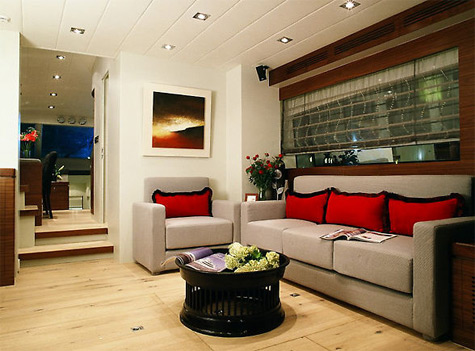 Each yacht is manufactured individually; the owner can be included in deciding the size, fittings and furnishings. High-quality materials, marble and the finest woods have been selected for interiors.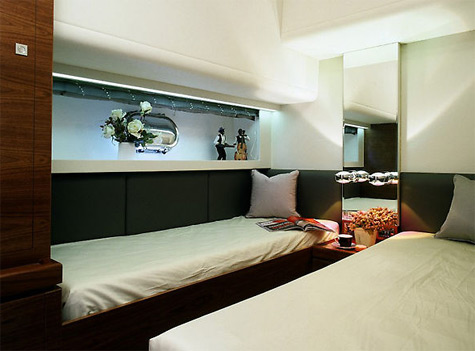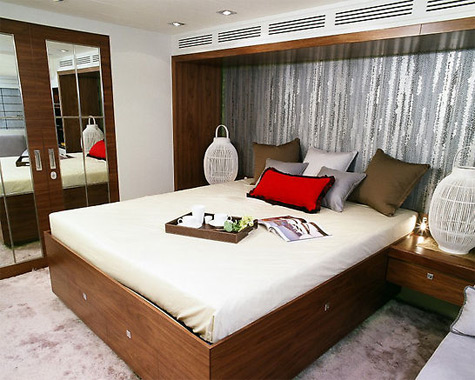 Specification of the Elegance 68':
Overall length: 20,80 m
Beam: 5,80 m
Height above wate: 5,20 m
Weight: 48.000 kg
Fuel tank: 6.500 l
Fresh water tank: 1.600 l
Waste tank: 300 l
* * *
Related links:
Drettmann Group
Boot Düsseldorf 2010
Foto: drettmann-yachting.com