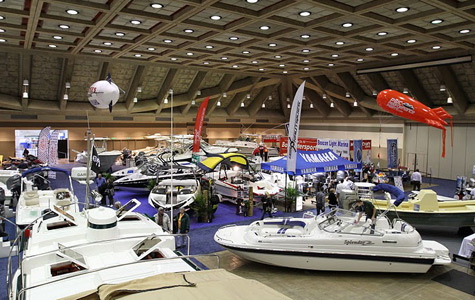 The largest and oldest annual indoor boat show in Baltimore starts on the 21th of January 2010 and will run until the 24th of January 2010.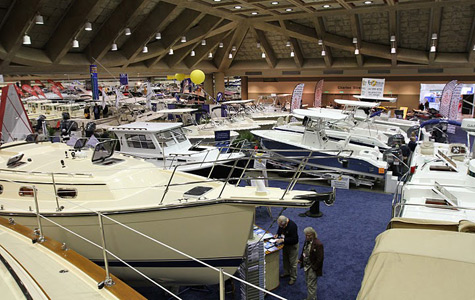 215,000 square feet of convention center floor with over 500 powerboats, sail boats and other types of boats, more than 150 manufacturers and exhibitors will be waiting for you. Everyone will find something interesting for himself.
If you are interested in "green boating", you will certainly like the SJ Koch Duffy Electric Boat. She is powered by 100% green energy—leaving no carbon footprint behind its path. It's emissions free, requires very little maintenance and can cruise all day on a single overnight charge. It's a great way to enjoy the water while protecting the environment.
If you are keen on antique boats, of classic wooden boats owned by members of the Chesapeake Bay Chapter of the Antique & Classic Boat Society (ACBS) will impress you. Lovingly restored powerboats, ranging in size from a small outboard to a top-of-the-line, three-cockpit runabout, give you the chance to see a bit of history and traditions of boating.
The show will also feature different educational seminars, a boating center and a kids' zone with fun activities for kids of all ages.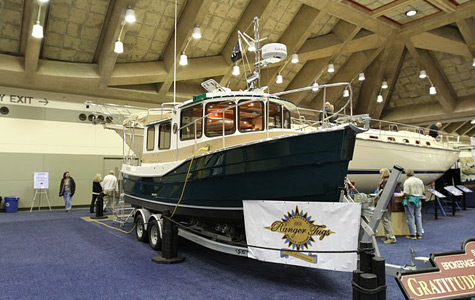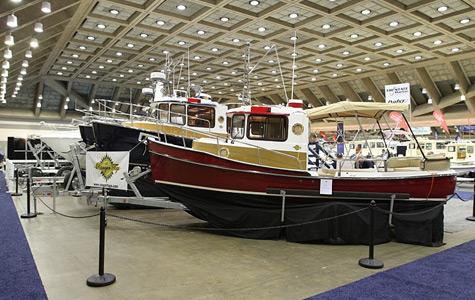 Location
Baltimore Convention Center
1 W Pratt Street (at Charles Street)  One block away from the Inner Harbor
Baltimore, MD 21201
Show Hours
Thursday, January 21, 2010
11am – 9pm
Friday, January 22, 2010
11am – 9pm
Saturday, January 23, 2010
10am – 9pm
Sunday, January 24, 2010
10am – 5pm
Admission
Adult
$10.00 each
15 and younger: FREE with a paid adult admission.
* * *
Related links:
Baltimore Boat Show
Photo: Alex Vlasov/oceanshaker.com