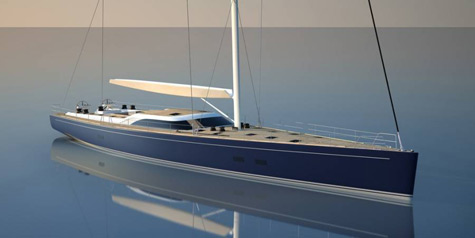 Finnish yacht builder Baltic Yachts is going to launch a high-performance sailing yacht in Summer, 2010. Designed in cooperation with Reichel-Pugh and Nauta Design, the Baltic 112 RPN will be simple but functional for racing and comfortable for cruising.
Carbon-fibre composite construction provides high performances and acoustic insulation reduces unwanted noises, especially when the engine is running. As the owner wanted the new superyacht to deliver high speed characteristics, the developers paid their intent attention to the problem of reducing weight of the boat.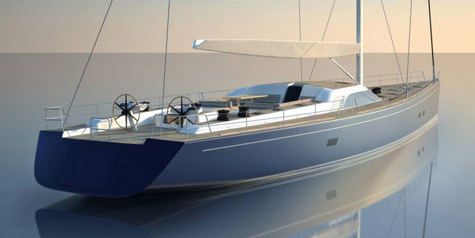 The Baltic 112 RPN will have a displacement of just 90 tons, a low figure considering that this boat also incorporates a lifting keel, capable of reducing the maximum draft of 5.50 metres to just 3.50 metres. Special isolation thickness has been specified at 30-40 mm whereas many motor yacht projects might specify 300 mm.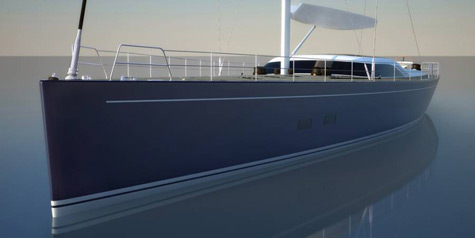 Reichel-Pugh, have drawn the sleek lines of the Baltic 112 RPN Custom, while Nauta Yachts in Milan has been responsible for much of the styling, the colours, the choice of woods, and other details.
"We have put a lot of effort into making the deck simple but functional for racing. The deck gear is racing oriented, with many custom-made items from Harken. Some of the blocks they have made for this boat are beautiful. We went through three revisions of the deck layout to get things as close to perfection as we can", – said Pekka Laurila, the Project Manager.
The Baltic 112 RPN is very simple in control, she can be handled by two or three people. The mainsail will be hoisted on to a halyard lock to remove some of the compression from the mast. A removable bowsprit can be put in place if gennakers are required for racing or fast long-distance passages at sea.
The interiors of the Baltic 112 were designed in classic style. Salon and guest cabins are spacious and light, they have been decorated with the mahogany wood and white leather panels.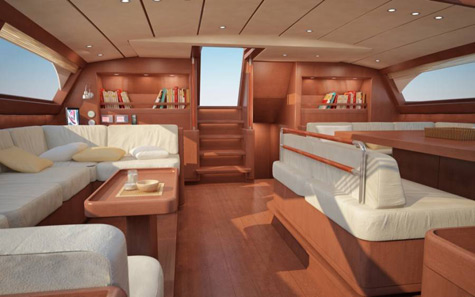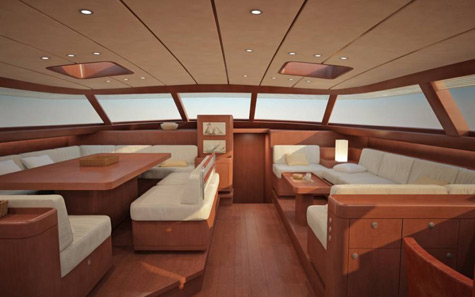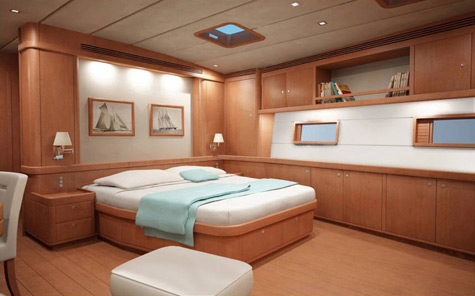 Specification of the Baltic 112 RPN:
LOA: 34,135m
LWL: 30,758m
Beam: 7,520m
Draft: 5,50/3,50m
Displacement: 87000 kg
Main engine: Cummins QSB59 -355 Hp at 2800 RPM
Accommodation: 14 persons, 7 cabins
* * *
Related links:
Baltic Yachts
Reichel-Pugh
Nauta Yachts
Photo: nautayachts.com