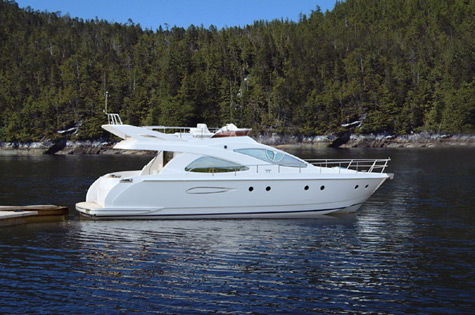 The brand new Artemis series of luxury motor yachts from China's Jet Tern recently made its debut with the Artemis 46 model. The innovative and stylish line will eventually boast motor yachts ranging in size from 36 to 66 feet and all of them will be manufactured exclusively in the company's Zhu-Hai, China factory.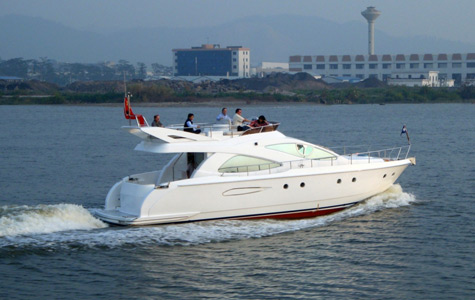 Well known amongst enthusiasts for their impressive Selene line of ocean trawler motor yachts, Jet Tern designed its new Artemis series to appeal to a variety of discerning mariners and sea goers. In addition to the noticeable elegance and attention to aesthetics, the Artemis line was also created with both performance and cruising comfort in mind as this sea friendly yacht is able to cruise effortlessly through a range of adverse weather and water conditions.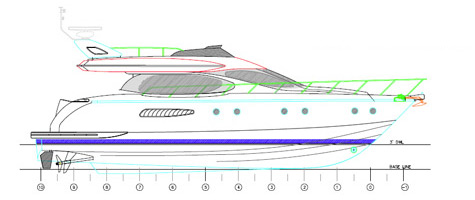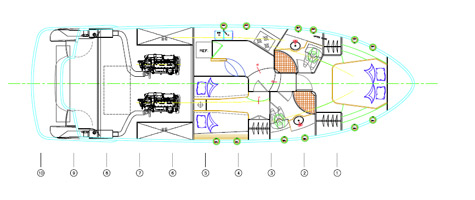 The 46-footer debut model designed by Howard Chen is powered by twin 480 HP diesel engines and has a maximum cruising capability of 20 knots with a full speed at 23 knots. The waterline length of the motor yacht is 38 feet, 11 inches, with a draft of 3 feet, 9 inches. Along with the powerful twin-screw Yanmar engines, the 46-foot Artemis motor yacht also houses a 400 gallon capacity fuel tank, a 100 gallon water tank, and a 50 gallon waste or holding tank to allow for plenty of offshore exploration.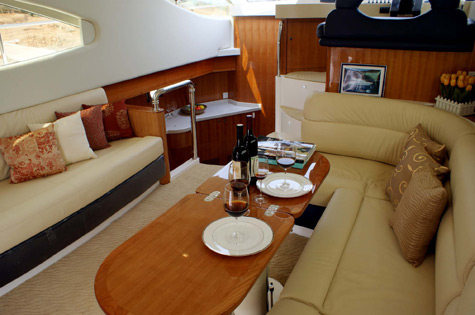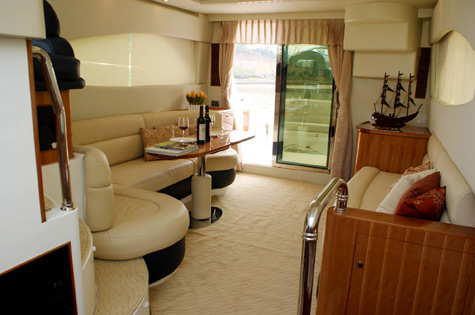 The very first in the Artemis line of motor yachts by Jet Tern features an open interior layout containing two staterooms, the forward queen sized berth and another mid-ship, the double berth cabin. Both of the staterooms have their own access to ample heads each with showers, and thanks to the galley-down design of the motor yacht, there is significant room for a comfortable salon area that is accessed by a sliding glass door.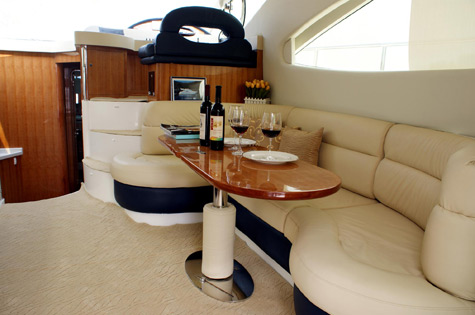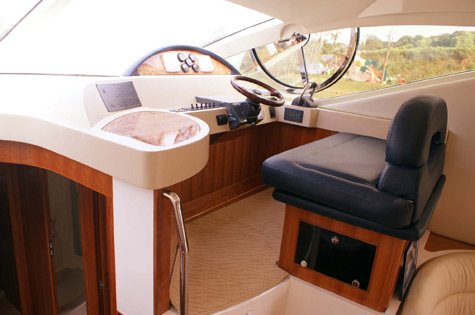 Inside the Artemis 46′s salon area is a steering station along with another fully equipped station located out on the bridge. The bridge of the yacht also houses an adjustable, semi-circular table and settee seating for up to four people just across from the captain's area.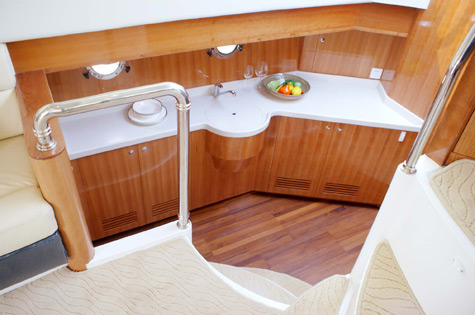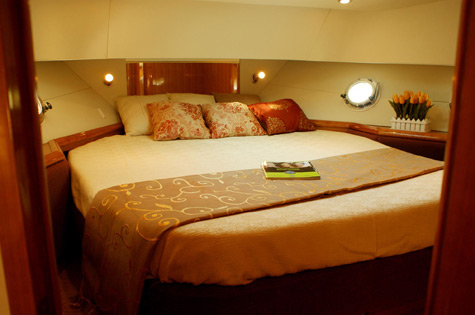 The Artemis 46 motor yacht also features walk around decks as well as a covered cockpit with the helm station being starboard and the galley located down two steps to port side.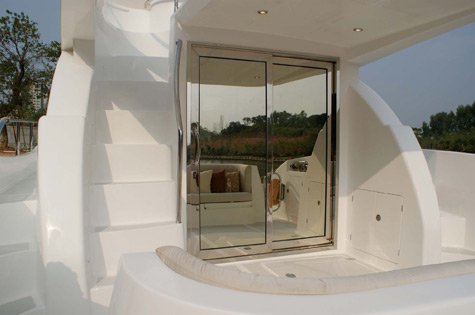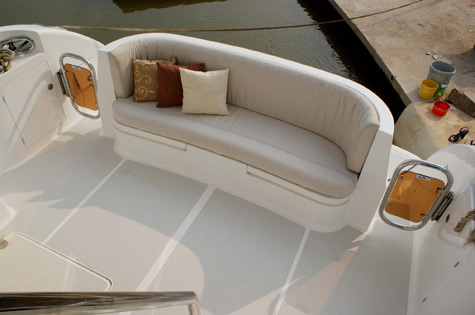 Pricing in U.S. dollars for the luxurious Artemis series of motor yachts start at $650,000, with the 46-foot model having a base price of $690,000, with costs including both freight and commissioning.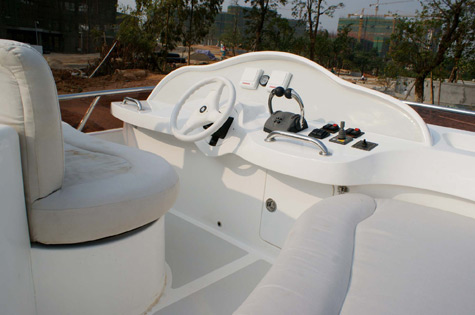 Artemis 46 specifications at a glance:
LOA: 45.6ft (13.88m)
LOH: 44.4ft (13.5m)
LWL: 38.11ft (11.8m)
Beam: 14.4ft (4.37m)
Draft : 3.9ft (1.15m)
Displacement: 16t
Fuel Capacity: 400 USG 1514l
Holding Capacity: 50 USG 189l
Water Capacity: 100 USG 378l
Power: 2 x Yanmar 380hp 6LY3-UTP
Speed: 23 knots maximum cruise
* * *
Related links:
Jet Tern Marine
Photo: jetternmarine.com